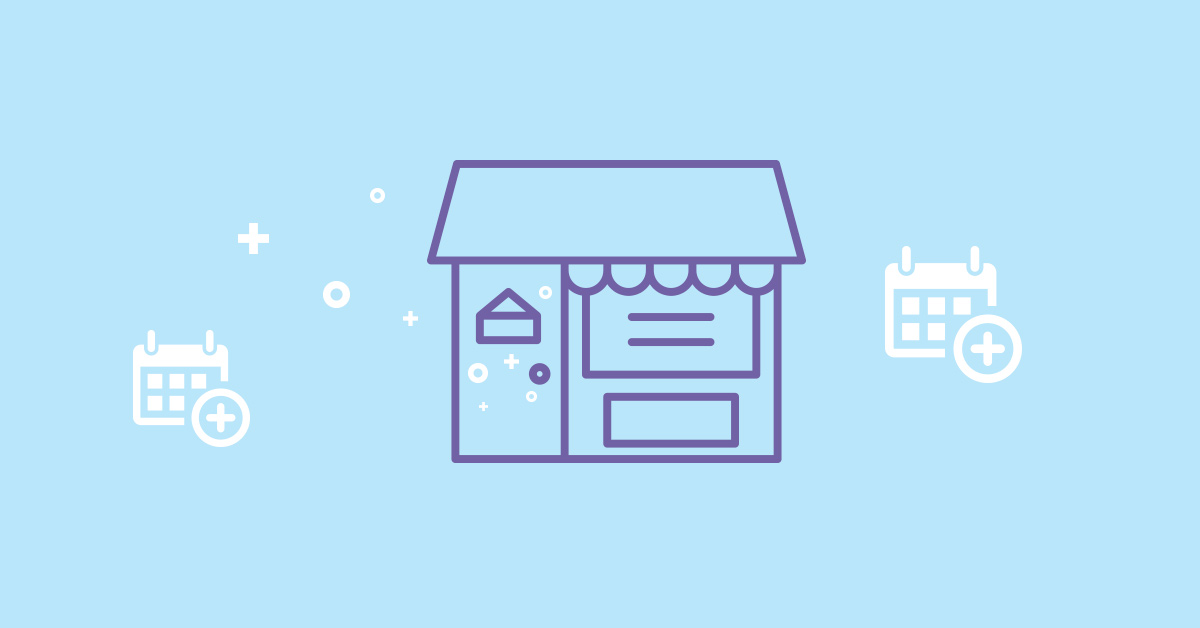 In-store retail events are an excellent way to build a community around your business, engage with customers, create brand evangelists and generate revenue. As a result, they're increasingly becoming a central part of retailers' marketing mix, and it's pretty easy to see why—when they're well-executed, they strengthen customer relationships while increasing sales.
According to the Event Marketing Institute, 87% of consumers claim to purchase a brand's products after having attended one of their in-store events.
Why is that?
In-store events give retailers an opportunity to showcase their products and services to a group of like-minded consumers who have a strong interest in those products and services. From the retailer's perspective, this assures that the in-store event drives a high return on investment. From the consumers perspective, it strengthens their affinity to that brand.
Today, let's focus on the value of in-store retail events, the types of events you can host, and how to plan, market and monetize them.
11 ways to turn window shoppers into buyers
From merchandising to being seen as an advisor, how you approach customers and what sort of image you present is more critical to your business than ever.
What are retail events?
Retail events can vary based on the products you sell, but the most popular in-store events are launch parties, free workshops, classes and meetup groups. The goal of in-store retail events is for retailers to engage with their customers and build a community while showcasing how their products support members of the community and solve their pain points.
For a retail event to be successful, it needs to align with your customers' interests and the products and services you sell.
For example, Lululemon routinely hosts yoga classes in their stores. These classes align directly with the interests of Lululemon's core consumers and bring them together to share their passion for yoga. The classes are open for all experience levels and also give Lululemon an opportunity to promote their products as a solution to the pain points that they commonly experience.
Just look at how Lululemon addresses customer pain point and associates it to one of their products on their yoga class landing page.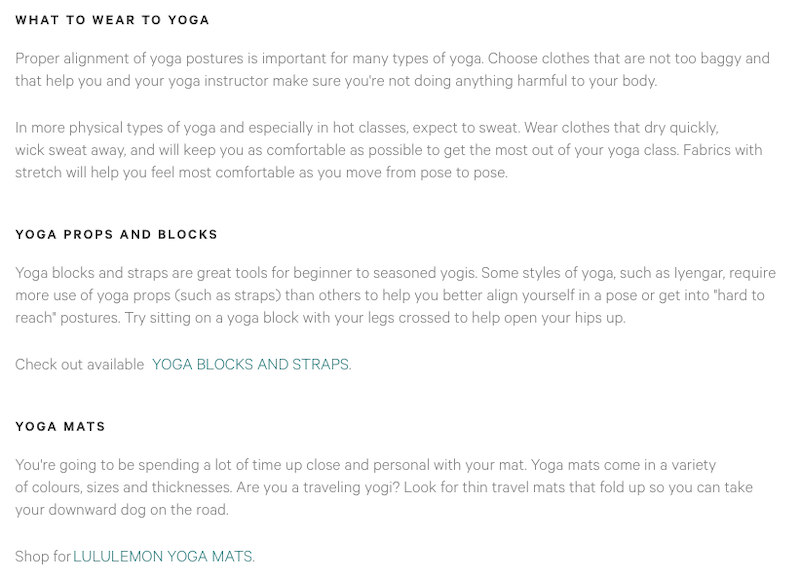 Lululemon is careful not to position their yoga classes as a sales event. The goal of their event is to share their love for yoga, introduce more people to it as a form of exercise to feel its benefits.

And that's what makes it so successful. The event doesn't focus on their products, but it does align with them and, as a result, indirectly promotes them.
But this is just one type of (well-executed) in-store event. There are a ton of other ones you can launch in your store.
What are the benefits of in-store events?
In-store events are a potent marketing tactic that generates hype and sales.
First, retail events give potential customers a reason to visit your locations. They create an incentive for both new shoppers and regulars to stop in if they hadn't been planning to before. If someone hasn't been convinced by your window displays or sales, an event might just give them the final push.
Once you've assembled those customers in a location for an event, is it any surprise sales might go up? Once study found 91% of respondents were more inclined to make a purchase after attending an experiential retail event. Thinking about the long term, loyalty is also impacted—event goers feel more affinity for a brand after a positive experience.
If you have a particularly exciting (or gram-worthy) event going on at a location, you've set yourself up for some of that sweet, sweet user-generated content. The organic social media buzz from a successful event can create a halo effect as people who didn't attend get curious about what they missed.
What makes an in-store retail event popular?
For an in-store event to be popular, it needs to align with what your customers are interested in. In the case of Lululemon, it's clear that their customers are interested in fitness and, more specifically, yoga.
How do you know what interests your customers?
Ask yourself, what is the unique value that your business offers to its customers? Otherwise known as your company's value proposition, this is what compels your customers to choose your products and services over competitors.
Chances are that, if your in-store events align with your value proposition, company mission and core values, your event will attract the right people (read: people that are interested in your products as well).
What are the most popular types of in-store retail events?
The most popular types of in-store retail events are launch parties, meetup groups, classes and workshops.
Launch parties

Meetup groups

Classes and workshops

Rental space
Let's cover the benefits and use-cases for each of these event types.
1. Launch parties
Are you launching a new product or collection?
Host a launch party before the products are publicly available and invite local influencers, the product suppliers, designers, and producers, and your most loyal customers to attend.
Consider Lightspeed retailer Beermash, a liquor store that sells closed bottles and drinks on tap. They have a packed lineup of launch parties for new beers and breweries, featuring music, drinks and the promise of a good time. Having such a full event schedule solidifies them as more than just a liquor store—for new and regular customers alike, it makes Beermash a fun place to be, giving them an excuse to come back again and again.
Your objective is to create a buzz around your new products and make loyal customers feel like they're part of an exclusive club, and generate sales. And good news, launch parties achieve that objective. 84% of consumers re-purchase a product that was initially promoted at a launch party.
For example: Encourage the customers you invite to bring their friends alone. Incentivize them with a promotional discount or gift and, of course, the opportunity to schmooze with the "it" crowd you invite.
Launch parties like these are an awesome opportunity to build relationships with local suppliers, producers and designers, as well. Invite them to your launch party to talk about their craft with the customers in attendance.
Which retailers will benefit from launch parties?
Fashion and apparel

Home and decor

Jewelry

Beauty products

Book stores
2. Meetup groups
The objective of meetup groups is to create a recurring event that supports the industry you're in and the products that you sell.
Meetup groups enable your customers to interact with one another and form bonds over common interests with your shop acting as the facilitator. It doesn't even need to cost a lot (or any) of money.
For example: In addition to complimentary classes and a variety of in-store services, pet supplies store Woouf regularly hosts Puppy Night, a meetup where dog owners socialize their pups and get them accustomed to interacting with strangers and other dogs.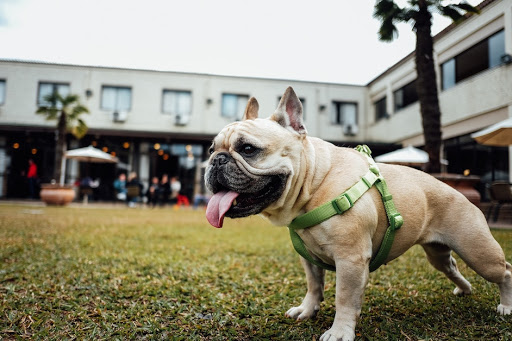 The next time those dog owners are in the market for some pet supplies, your shop will be their top choice. Why? Because you aren't just another pet store; you're a community that loves dogs as much as they do (plus, your inventory game is strong so you have every product they could possibly need).
Tip: Woouf also uses its workshops to promote new treats and toys by giving out free samples. Giving our samples of products you sell can increase that product's sales by up to 2,000%
Which retailers benefit from meetup groups?
Sporting goods stores

Bike stores

Pet stores

DIY arts and crafts stores

Video game stores

Book stores
3. Classes and workshops
The goal of hosting in-store workshops is to empower your customers by teaching them the skills they want to learn in relation to your products. In doing so, you'll create stronger bonds with customers and position your store as a trusted resource of information.
If you have a big enough store, you can host events during work hours. If your retail space isn't very big, host the workshops and classes after hours.
It's up to you whether you want to keep your mobile POS handy during the event to give customers the opportunity to make a purchase, but remember that's not the primary goal of this event.
For example: Hosting free in-store workshops helped Apple set themselves apart from all the other tech companies. Why? Because they were actively empowering their customers and creating a community around their brand.
The good news is that you don't need Apple's marketing budget to apply the same principles and have success.
What made Apple's classes and workshops so successful can be attributed to a few factors.
They enable anyone, even people without a computer, to learn how to use one.

They support the continuous learning of people with computers.

They position Apple products as intuitive and easy to learn.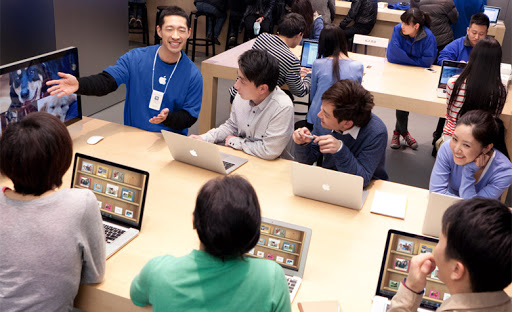 These classes and workshops were all free, but favorably positioned Apple products and generated sales as a result.
Which retailers benefit from workshops?
Electronics stores

Sporting goods stores

Pet stores

Hobby shops
4. Rental space
Sometimes, you don't have to do anything but make your space available to run an in-store event.
Take LeZot Camera: they have a dedicated space available for art exhibitions, classes and photo shoots. LeZot makes a profit by charging for the space, and they still benefit from the extra foot traffic an even brings. They save money on organization, supplies and training, because someone else is managing the event.
There are some potential costs here, though. If you don't have a section of your stores that could be quickly converted to an event space, there might be some setting up costs. And if an event runs later than your usual opening hours, you'll have extra payroll expenses.
Still, this is a straightforward way to build hype for your brand without needing to manage everything yourself.
Which retailers benefit from renting out their store?
DIY arts and craft stores

Photography stores

Pet stores

Hobby shops

Books stores
How to plan events for your retail store
So you've got some great ideas for events your retail store can host. Now the question is how can you turn those ideas into something tangible? Ask yourself the following questions to make sure your event ideas are actionable, realistic, and support a specific objective.
1. Decide the event's goal
Are you looking to increase sales? Get some local media buzz? Have more customers sign up for your loyalty program? What are your targets?
Answering these questions will give you some direction on what type of event you'll host. If you're going for media buzz over sales, bigger is better. If you're looking to increase loyalty, a meetup group might be easier on the budget.
Whatever the event is, it's in your best interest to make sure the event aligns with or supports the products you sell, similar to Woouf's puppy workshops.
2. Set a budget
Once you have your goals mapped out, your marketing or events team can start proposing a sensible budget. Things they might have to account for include:
Catering

Employee training

Equipment rentals

Advertising

Subject matter expert speaking fees

Cleaning

Extra inventory

Venue fees
Once you have a budget in front of you, cross reference it with your goals. Keeping in mind events have a good chance to increase sales, is the payoff worth it, or do you need to adjust your plans?
3. Pick an event venue
Of course, the ideal is that you host your events in one (because that's where your shop's products and aesthetic are on full display), but it's not absolutely necessary. Take the bike shop example above, for instance. You can use your shop as a meetup space and then migrate elsewhere as a group.
4. Hire a consultant
Granted, this step is optional—but if it's your first time holding a retail event, or if you haven't held one in a while, some outside expertise might help. There are entire companies whose focus is throwing effective, buzz-worthy events, so they might be worth space in your budget at least once.
5. Train your employees
Set your event up for success by making sure managers train employees well ahead of time. They should know when the event will happen, what time it will start and end, what the goals of the event are and what targets they'll need to hit. Refresh their register training so any sales go smoothly.
If you're holding a workshop or class, have the employees involved rehearse at least once before the big day.
6. Invite your most loyal customers
Your most loyal customers are the first ones you want to invite to an event. They're your brand ambassadors and are most likely to both register and invite their friends.
7. Have a post-event plan
Once the event is over, make the most of the good vibes by ensuring you have a communications plan in place. Send at least one email thanking attendees, and reward them for attending—consider extra loyalty points or a discount code.
Encourage them to share a review, either on Google or using a hashtag on Instagram, too.
Regroup with your in-store employees and marketing team to go over what went well and what fell short of expectations, and use those findings to make the next event even better.
How to market in-store retail events
We've broken down marketing in-store retail events into three categories, each of which has its own set of objectives:
Before the event

During the event

After the event
Before the event
Your goal is simple: drive as much awareness as possible for your event.
1. Send email or SMS invitations to loyalty program members
First things first, you want to send email or SMS invites to your loyal customers that include an attached iCal or Google Calendar event. This simplifies your customers' lives and dramatically increases attendance rates, since the event is marked in their personal calendar.
Typically, invites are sent between three and five weeks before the event date. Not only does it help customers save the date, but it also gives you a buffer period where, if you see attendance isn't high, you can increase your promotional efforts to a larger local audience.
2. Invite local influencers
Consider sending invitations to local influencers for some of your events. They'll have an active, engaged audience of followers and the content they create during your event can definitely generate a buzz around your store.
3. Promote your event on social media
Every time you host an event at your store, add an event to your Facebook page that includes the most important information (when, where, and why they should register to attend).
Additionally, consider creating Instagram stories and posts that create awareness for your workshops and events.
4. Run ads on social media
Launch Facebook proximity ads so potential customers close to your event location get the news. Proximity ads are when you only run a Facebook ad for a specific radius close to your business. The objective is simple, get seen by people who are close by—and it works. People are 75% more likely to take action after seeing a localized ad.
5. Display in-store promotional material
Consider producing flyers to promote your events and placing them in every shopper's bag. Also, keep those flyers at your front desk or any other popular customer touchpoints. It can help you start conversations with your customers and get them interested in attending.
Related read — 10 Brilliant Flyer Designs That Inspire
During the event
Make sure people who aren't there wish they were.
1. Post on social media
Share the pictures and videos you take during the event on your Instagram and Facebook accounts while it's running. Additionally, share the content that attendees take at your event.
2. Use stories and streams to catch eyes
Whether it's an Instagram story or Facebook Live, your goal is to get your followers engaged and show them an inside look at the cool events you're hosting. This will encourage the people that didn't attend the event to save the date for your next event.
3. Hold a contest
Consider running a social media contest for everyone who attends your events. Encourage attendees to share photos or videos they take during the event on their Facebook or Instagram, and to tag your retail store's account.
After the event, round up everyone who posted content, raffle off a prize, and announce the winner on Facebook and Instagram. This generates more buzz about your events and is likely to attract more attendees for the next event you host.
After the event
Keep the conversation going.
1. Send out thank you notes
Don't forget to thank everyone who attended your event. There are many ways you can do this. You can post a thank you message on Facebook and Instagram, send an email or even make a quick video for a personal Instagram Story.
The goal here is simple: show the people who took time out of their busy lives to attend your event that you appreciate them. It's a simple gesture that doesn't go unnoticed.
Build a community with in-store retail events
One of the best ways to keep customers coming back is to build a relationship that goes deeper than just the products you sell.
If you invest in organizing events that teach them something or help them meet people that share similar interests, you're positioning your store as more than just a place to buy stuff.
Coincidentally, that also grows your retail store's sales in the process.
Remember, throwing an event at your store doesn't have to be expensive to be effective. The importance is that the event aligns with your store's products and services and that you build a community around that theme. Even a simple workshop that's valuable to attendees sets your store apart from all the others that aren't going above and beyond strictly transactional relationships with their customers.
While the event is running, you don't want to be held back by slow, inefficient technology. Make sure your employees are using an intuitive system that enables them to focus on the attendees, not troubleshooting. Watch a demo of Lightspeed to see how you could beef up your processes during events and beyond.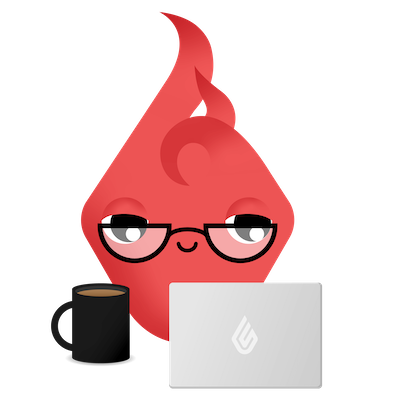 News you care about. Tips you can use.
Everything your business needs to grow, delivered straight to your inbox.