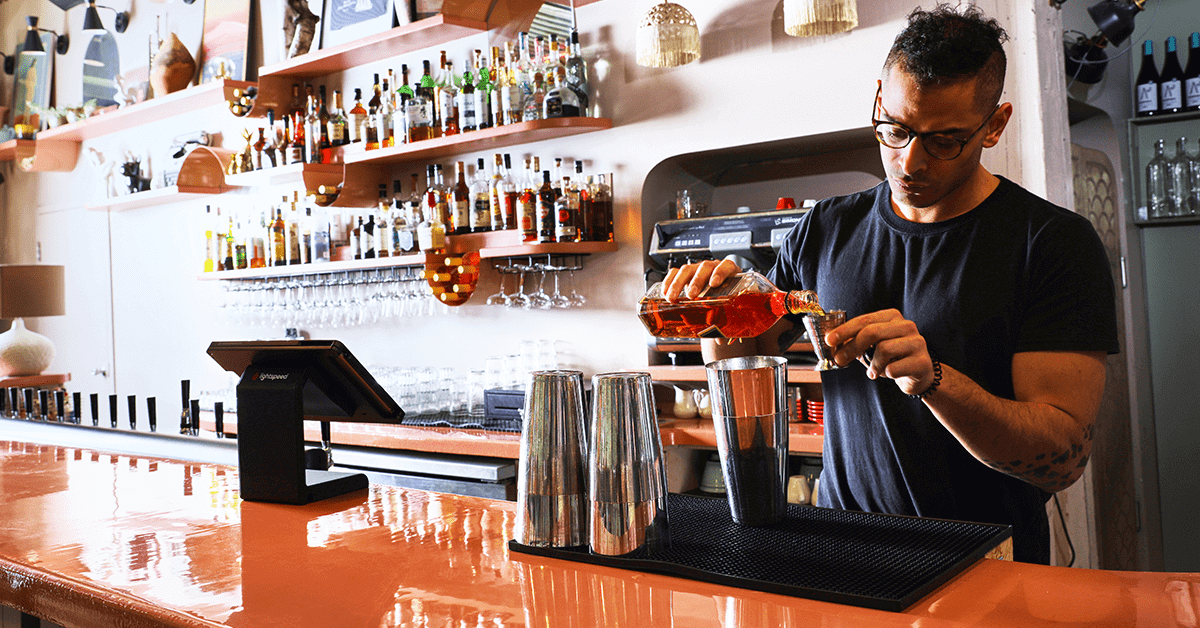 So, you want to become a bartender?
Working as a bartender may seem fun and glamorous to outsiders. But not everyone has the physical stamina, prioritization abilities and people skills to keep up with the demands of the job night in and night out.
We sat down with industry insiders Stuart McGuire, David Tody and Kevin Thiel to find out how to become a bartender and how to move up in that career.
If you're thinking about becoming a bartender, here are 14 tips that you need to be successful. We've broken our tips into three categories: work experience, bartending knowledge and soft skills.
The POS for modern bars
Lightspeed is a complete technology suite for modern establishments, from bars and nightclubs to full-service restaurants and everything in between.
Section 1: Work experience
There are plenty of things to keep in mind when you're trying to get your foot in the door or learning on-the-job.
1. Don't go to bartending school
While taking classes isn't necessarily detrimental to your bartending career, it rarely provides you with the skills and knowledge you need to be successful.
In bartending, your success is largely dependent on how much experience you have. School can teach you techniques (like the standard pour) and the ratios of certain cocktails, but you won't learn how to handle a full-house on a Friday night.
Alternatively, you can attend events like the Nightclub & Bar Show, where you can get in touch with experienced professionals and learn from them and a plethora of other practical workshops.
2. Start as a barback or server
All three of the people interviewed for this article favored real-world experience as a server and barback over attending bartending school.
"Someone interested in bartending should first become a cocktail or food server to learn and understand the beverage trade from the other side of the bar," says Stuart McGuire, vice president and managing partner of Wolf Spirit Distillery in Eugene, Oregon. "The next progression I would like to see is barback, followed by a service bar position prior to moving into a full bartender role."
Kevin Thiel, a bartender at a high-volume sports bar in Chicago, bar-backed and served before becoming a full bartender. That experience gave him a familiarity with the bar's customers and its POS that helped him get up to speed as a bartender. "It smoothes the transition between the two roles," he says. "When it came time to train [as a bartender], my transition time was significantly less than if someone was coming off the street."
David Toby, now beverage director of Jack Allen's Kitchen and Salt Traders Coastal Cooking, also got his start as a barback, beginning at age 18. "I was learning the skills from bartenders already at the top of their game," he says. "By the time I was 22, I fell in love with the industry and being a bartender." Eventually, he moved into a general manager role and later became a beverage director, amassing more knowledge of operations and the hospitality industry along the way.
3. Get the right certifications
While not every province and state requires bartenders to be certified, you should definitely be aware of your local bartending laws.
Both TIPS and ServSafe are popular courses that bartenders and servers take to be certified to serve alcohol.
4. Be ready to move around
Even when they're not physically moving their feet, bartenders rarely get time to sit down and take a breather. All that movement can lead to work-related injuries if you're not careful.
Make sure that you're exercising, stretching and taking care of your body. Also, consider investing in non-slip footwear. Even if your establishment's employee handbook doesn't require that you wear them, they can save you from taking a spill and hurting yourself, customers or colleagues.
Prioritization is also key, especially in busy environments. "[Make] sure that you're constantly moving with a purpose but you never want to seem chaotic or out of place," Thiel adds.
5. Protect your guests
In addition to mixing drinks and ringing up customers, bartenders also need to monitor their environment for potential issues. TIPS alcohol certification covers strategies on preventing intoxication, underage drinking, and drunk driving. "You always want the bar to be a place that everyone is welcome and comfortable with," Thiel says. "We try to diffuse the situation as soon as possible by interacting appropriately and making sure that if there's a customer that's becoming unruly, you're on their radar."
In the #MeToo era, customers or other employees might also need help dealing with unwanted advances. Some bars now use the codename "angel shot" for when a customer needs assistance, whether it's ordering a ride, kicking out the offender, or calling the police. "I've definitely been in the situation where a customer has asked me to look into a situation or keep an eye on something," Thiel says. "That's when you engage your customer service skills and make sure if everyone is having a good time."
6. Avoid bad habits
Bar staff often like to blow off steam together and down a few (or more) drinks after a long shift. That kind of camaraderie can be good in moderation, but Toby cautions that too much of it can backfire.
"It is important to know where to draw the line and live your life the way you want to," he says. "Have fun, but not too much, or it can lead to negative impacts on health and relationships and even your job. It is important to find a balance of work, social, school, family, growth goals and personal health when grinding away in the long and late party-filled hours of the daily life of a bartender."
Section 2: Bartending knowledge
As a bartender, your earning potential is contingent on your versatility and knowledge.
1. Learn how to mix and measure
As you work your way up from barback or server to bartender, you'll need to learn how to mix drinks and accurately measure liquid. "For a standard entry-level bartending position, most of the basic knowledge and technical training can be self-taught through online resources," McGuire says.
2. Be versatile and knowledgeable
If you only know how to mix classic cocktails like an Old Fashioned or Pimms Cup, you're limiting the types of establishments you can work at. Imagine a customer asks you for a Hugo Spritz and you simply don't know what that is or how to mix one. You need to be able to mix as many types of cocktails as possible to broaden your bartending opportunities.
Customers also expect bartenders to be an encyclopedia of knowledge. If they ask you for a recommendation off of the cocktail menu, you need to understand taste profiles enough to suggest a drink that matches their preferences.
3. Know your bartender lingo
Neat, dirty, on the rocks, shooter, jigger—do you know what all of those mean? If not, it's time to brush up on your bartending terms.
We found this comprehensive list of bartending terms from Bars & Bartending; check it out!
Section 3: Soft skills
Soft skills are a big part of being a bartender. You need to be able to balance preparing drinks with chatting up customers and fostering a friendly, approachable atmosphere.
1. Be sociable
In addition to cocktail knowledge and familiarity with the bar's beer and wine list, bartenders also need excellent interpersonal skills.
Thiel says it's important to "[interact] with guests at the right pace and [build] that customer relationship over the bar. Being able to still serve the people who are looking for little to no interaction and understanding how you can have a conversation [with others] and move throughout the shift is how you'll succeed."
2. Master multitasking
The ability to multitask effectively under pressure is key to becoming a bartender. To be successful, you'll likely need to handle many drink orders at once while socializing with guests and making sure the bar area is clean and presentable.
Lightspeed's mobile point of sale makes multitasking and serving bar guests easier with its ability to quickly take orders, payments and manage tabs. When it comes to effective multitasking, speed and accuracy are a must.
3. Be precise
As we mentioned above, accuracy and precision are a must to be a successful bartender. You need to be able to make many drinks quickly, without sacrificing their quality.
For a bar or restaurant to stay profitable, their cost of goods sold (COGS) needs to stay within budget. If a bartender is consistently overpouring drinks because they're in a rush (or trying to earn extra tips from guests), they could be shown the door by the bar manager sooner rather than later.
4. Be humble
As a bartender, your job is to serve others and to do it well. It's not about you or how flashy you can make a drink, it's about how you make guests feel and whether or not your service is friendly and your cocktails are tasty.
Focus on your customers' needs and delivering an incredible, personalized experience–that mindset is at the core of every great bartender.
5. Be realistic
Understand that being a great bartender doesn't happen overnight. You need to work at it consistently and work your way up.
It's unusual for a junior bartender to get a plum shift like a Friday or Saturday night because more experienced staff often want those busy shifts—and the tips that come with them.
Hone your skills on slower nights, so you'll be ready when you get an opportunity to prove yourself on a busier shift. "Once you get behind the bar, someone's going to want a Saturday night off or a holiday off," Thiel says. "Someone's gonna need to pick up the shift."
How to become a bartender
Keep the tips outlined in this article in mind as you pursue a career in bartending and remember that experience is truly the best teacher.
Work your way up, learn from your peers and lookout for opportunities to learn new skills. With time, you'll develop the skills you need to work in any establishment and succeed as a bartender.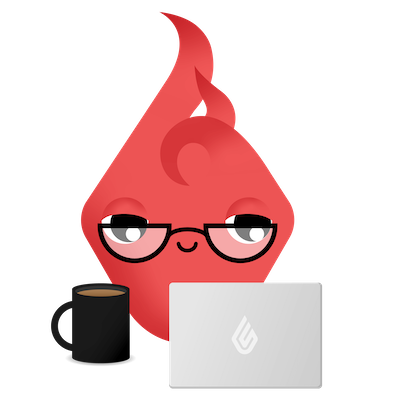 News you care about. Tips you can use.
Everything your business needs to grow, delivered straight to your inbox.