How to run a Michelin star-worthy restaurant. Insiders tips from top chefs and experts in the industry.
Elevate your restaurant to the level of excellence that characterizes gourmet restaurants. Exclusive tips from top chefs and the Michelin guide.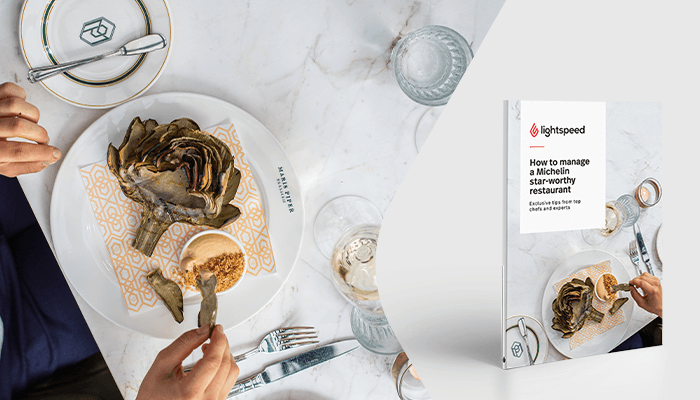 Guide
Ready to take your restaurant up a notch?
In this guide, you'll learn how to elevate your establishment to the level of excellence that the defines the fine-dining experience. We'll take you through every aspect of restaurant management, from customer experience to kitchen layout and plate dressing.
You'll also get tips and testimonials of masterchefs like:
– Frédéric Chabbert of Antwerp restaurant Dôme.
– Benoît Neusy from Michelin-starred restaurant L'impératif.
– Marcelo Ballardin from Oak, a starred restaurant in Ghent.
– Sam Van Houcke, elected star of Belgian cuisine in 2018.
Also, an exclusive interview with Werner Loens, director of the Michelin BeNeLux guide.