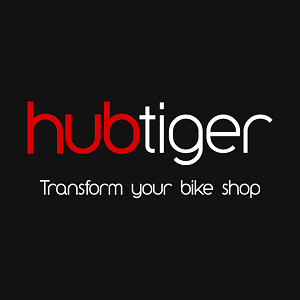 Hubtiger
We digitize a bike shop by providing an online and mobile booking tool through to a digital calendar, digital job card which pushes through to Lightspeed.

Increase revenue by improving customer experience, improved bicycle service and customer loyalty.

We connect the bike shop to the cyclist, enabling them to see bike usage, component usage and service history.
"The Hubtiger integration connects you to your cyclists Hubtiger app, which tracks their bicycles and sends them service notifications."
Extended description:
Hubtiger has an app for cyclists, which help them track their bicycles usage down to each component. The cyclists receive service notifications based on what service notifications have been set. The Hubtiger bike shop portal has a digital calendar to manage bookings, digital job cards and the ability to see the customers bikes down to each component. The details the bike shop can see is date component was added, distance/time done on each component and service history of the bicycle. The quote is created in the workshop on the jobcard, which is then pushed to Lightspeed and the cyclists app. In other words, there is no additional work required by the bike shop but improved service and customer experience. The cyclist can then review the quote and also have service history of their bicycles.
About us:
We are a team which strives to make the bike shop's life easier and take them into the future. We are always at hand to help in anyway from advising on best practices to support on the portal.
The Hubtiger Cycling Club portal is also available t help you run your cycling club easily and create a better experience for members.
Please reach out to the integration partner for plans and pricing.
Category: Employee Scheduling, Features / Tools
Product: Retail