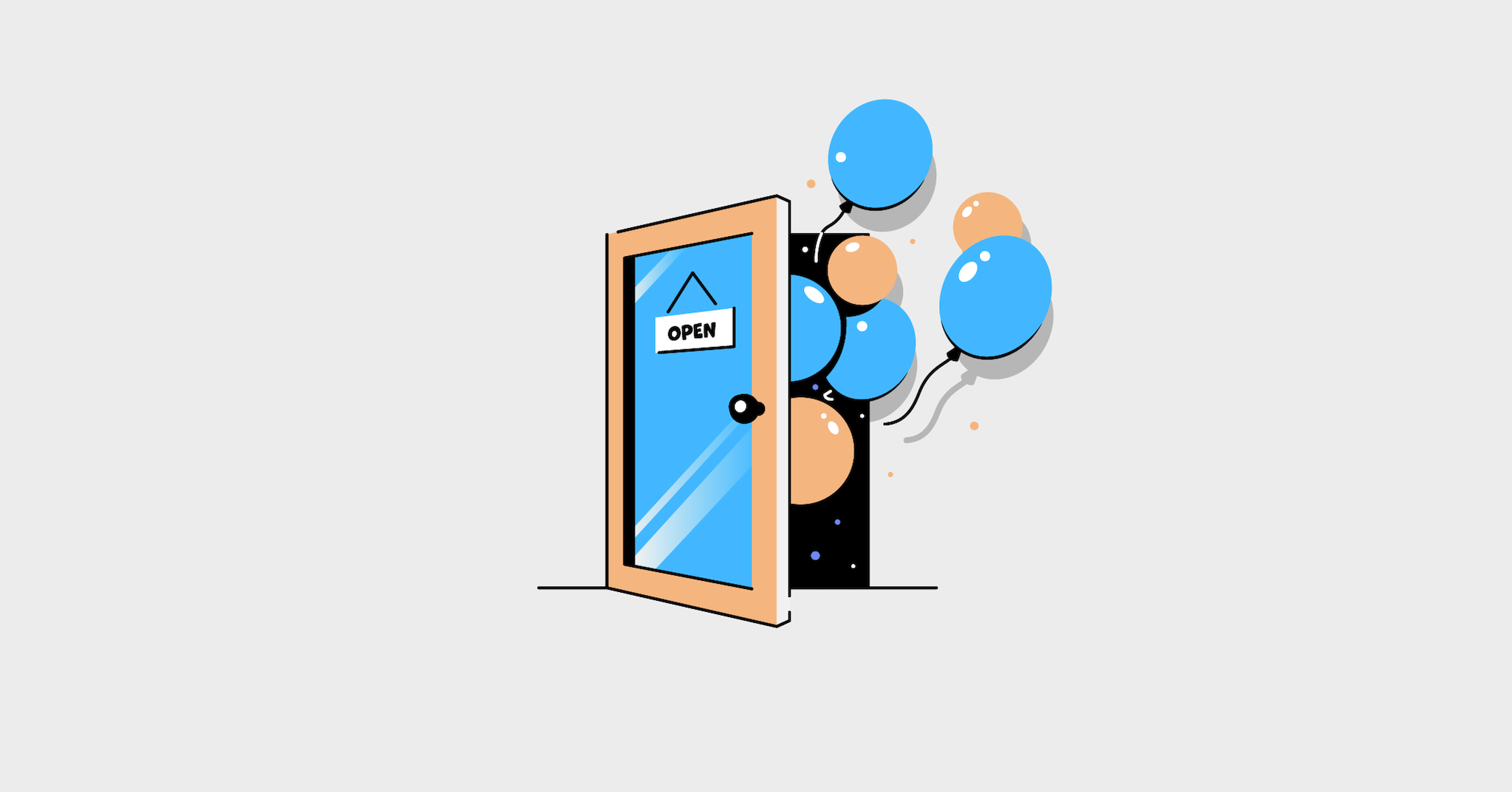 The following checklist will help you to be prepared for your big moment. Your launch day is certainly a memorable one, full of both excitement and hard work. By ensuring that you are ready beforehand, you can reduce stress on the day-of and better enjoy the unveil of your newest creation.
Follow the steps below:
Your free online store is just a few clicks away
Sell anywhere, to anyone—across the internet and around the world.
1. Ensure that you have sufficient inventory on hand
When preparing a business plan, you should have estimated the projected turnover of products. To avoid having an ecommerce version of a line around the block with nothing to sell, make sure you have enough inventory on hand.
If you're making things to order, gather supplies and consider who you might ask for assistance if your own abilities aren't enough.
2. Establish a smoothly running supply chain
Establishing communication and a rapport with your suppliers is key to getting your store opened on time while also meeting customer expectations.
Even the smallest delay of one or two days may be enough to lose clients. Validate your plans and obtain any necessary paperwork to ensure that everything proceeds as planned. This will save time, money, and anxiety.
3. Take product pictures
As a merchant, your products (and selling your products) are the key to your success. How you visually showcase them online can make all the difference in converting visitors into customers. Well thought out product photography should be one of your first steps to opening an online store.
Fill your store with inventory, or more precisely, with beautiful pictures of your inventory.
4. Create your store or expand your platform with ecommerce
This is what it's all about. You can build your own store from the ground up, integrate a pre-existing site with a store, or convert your Facebook page into a shop. Even if you don't know how to code or design, this procedure shouldn't take you long at all.
5. Set up the "Coming soon" page
A "parked page" is a placeholder web page informing visitors that a website will be opening soon at this address.
You'll want to create one of these temporary pages until your store is up and running. Creating a parked page has two major benefits:
it gets your website's address indexed in search engines, and

it provides content for people to engage with while they wait for the main event (i.e., your shop)!
By having a parked page rather than a 404 error, you are enticing the viewer to come back soon. Who wants to come back to an old 404 page? Your viewers will see your parked page as bait, something that's worth their while coming back for.
You might put a subscription form there with an enticement for people to sign up in order to learn about the opening and receive a gift for doing so.
6. Manage your business's social media accounts
Before your store opens, make sure to create social media accounts. Social media is a great way to bring in traffic and get an idea of how consumers will interact with your product. If people are already interested in the product, they'll be able to find your site more easily.
To begin, identify which social media platforms your target market tends to use most frequently. After creating groups or pages on these networks, start promoting them regularly. Be sure to post news related to your company and product, as well as images of the product itself. Finally, announce any upcoming events or openings related to your business.
Organize a competition and provide little rewards to entice prospective customers to test your items out before you open your business.
7. Get the weekly newsletter ready
It's crucial to include an extensive newsletter in addition to social networking activity. There is no need to cringe at the thought of sending your customers spam on a weekly basis. Newsletters can be beneficial and interesting, but the responsibility lies with you to make them so.
Choose an email tool
What to consider in your email list provider:
It must suit you in terms of price and tools.

You should be able to make your email look exactly the way you like.

It should have audience segmentation tools, you'll need them in future.
Prepare email templates
Create several templates in advance that are devoted to informing people of your store's opening and any notifications of discounts or promotions.
If you have a list of client emails, use it to announce the store's opening and give your beloved database a special offer for new customers—such as a discount code or perhaps a gift with purchase. You'll also want to make sure you send out a welcome email so that people who sign up for your newsletter on launch day may stay in touch with you.
8. Work on your mailing list
Here are some methods for doing this:
Let people know that the first subscribers to your email list will get gifts or discounts from you. Ask for email addresses so that people can get in on the action.

If you have a blog, use it to broadcast an announcement about your store's opening and add the subscription form to the post. Ask blogger friends to share your news, growing your subscriber base on your behalf.

Add a subscription form to your website or the "Coming Soon" page.
9. Pay attention to the delivery details
The first thing a potential client will consider when purchasing your goods is the terms of delivery. If they are inconvenient or unpleasant, the tale of the purchase loses its meaning.
Consider these questions and devise some responses for yourself:
How are you going to wrap the products?

What will be the cost of delivery?

Would it be possible to return the goods, and on what terms?

How will you deliver the goods—by mail or with a courier?
10. Set up analytics
To comprehend where you're going, you must always analyze the outcomes being obtained right now: the proportion of visitors to sales, the presence of long-term clients,and customer interest in your products are all examples. Such indicators provide you with a better understanding of your business by filling in gaps as needed and providing information on how to move forward.
There's no need to keep track of statistics on everything; you might drown in a flood of data. Choose the metrics that are crucial to you.
11. Prepare for a stunning store opening
Do you recall how exciting the openings of brick and mortar businesses are? The first day of operation for a retail outlet is nearly a holiday, with large signs, bright displays, decorations, loud music and giveaways.
There are a number of ways you can recreate the magic of a brick and mortar grand opening for your online store:
Broadcast the opening on the social networks and mailing lists.

Give gifts to your first customers.

Arrange a competition or a lottery of your own design, something to retain interest and attention.

Make a small offline presentation. Arrange an event somewhere in a city that your customers are likely to inhabit, or open a pop-up shop. Perhaps you'll set things up so that your event coincides with the opening of a large conference or festival for the sake of courting people who otherwise might not have met you.
12. Do not stop
You'll be tempted to relax after your store's grand opening, but it's difficult. Your work rate will vary for weeks during the first months of your business's existence, allowing you to control how fast you work.
We are confident that you will not want to stop. Owning and operating a business is an exciting experience that can be educational, challenging and profitable all at once.
We wish you a successful opening and many prosperous sales!
Sign up for Lightspeed eCom to sell everywhere your customers are browsing and buying—from your own website to popular marketplaces, social media platforms and beyond.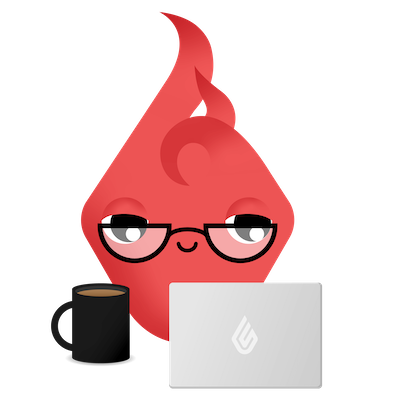 News you care about. Tips you can use.
Everything your business needs to grow, delivered straight to your inbox.