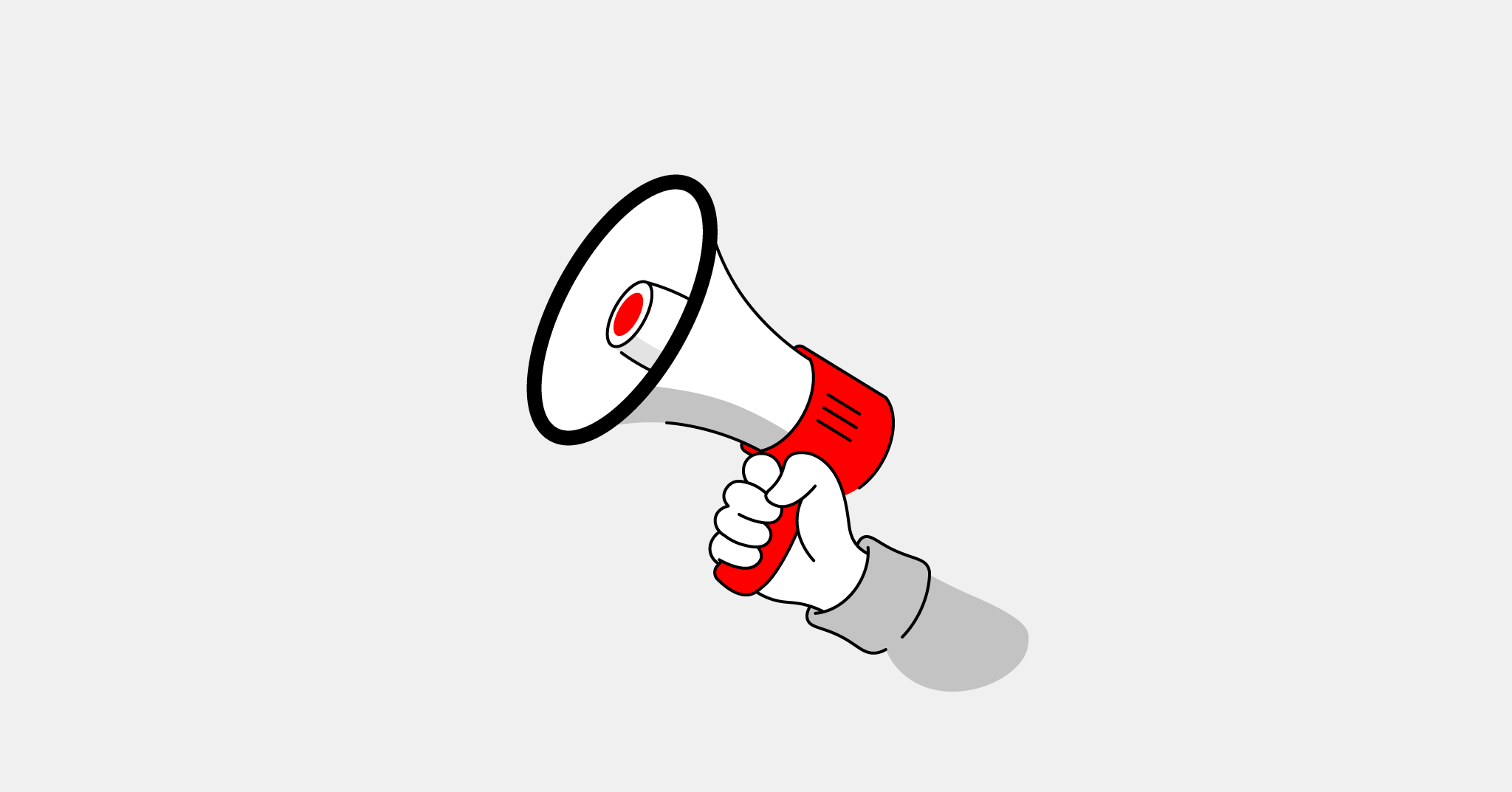 Congratulations, you are now the proud owner of an online business! So what comes next?
With so many marketing tools and resources available, it might be difficult to tell the difference between various ecommerce marketing strategies. This article will explain what ecommerce marketing is and how you can use today's most important marketing channels to acquire consumers.
Powerful marketing tools to attract and retain more customers
Lightspeed eCom not only helps you close the sale, but it also enables you to take your business to the next level with built-in marketing tools.
What is eсommerce marketing?
The goal of ecommerce marketing is to increase traffic to your website and awareness about your products and brand. This can be achieved through a variety of methods, such as paid advertising, social media marketing, email marketing and content marketing.
We'll go into detail about each strategy for marketing your ecommerce business, but before we do that, let's talk about how to develop a marketing strategy.
What is an eсommerce marketing strategy?
Your ecommerce marketing strategy is a plan to reach potential customers and turn them into conversions. It's an approach that should be based on your store's marketing goals, in the long term.
To develop your ecommerce marketing strategy, you need to:
Set goals, or define what you want to achieve. For example, increase the number of website visitors or the amount of online sales. Your goal should be achievable and measurable.

Break down your strategy into actionable steps. What are you going to do to achieve your goal? For example, if you want to increase the number of website visitors, you might want to work on your SEO, promote your store on social media or email campaigns.
How do I promote my ecommerce business?
Ecommerce marketing can take a variety of forms. We'll go through some simple strategies for attracting visitors to their business and items.
Content marketing tips for beginners
The goal of content marketing is to generate and distribute useful information for free in order to get people's attention.
Blog posts and videos are the most common forms of such material. A watch shop, for example, can publish a blog post on choosing water-resistant timepieces. A yoga instructor may upload a YouTube video that demonstrates the morning yoga sequence.
You can create other types of content, too, like printables, e-books, even webinars and podcasts.
The content you produce must be useful to those you want to attract as potential customers. If your video is helpful, informative or amusing to them, they will see you as an expert in your field and become more likely to make a purchase from you.
When creating content to promote your store, make sure:
It answers customers' questions about your product or industry

It improves your site's ranking in search engines.
Once you've published your article, Google and other search engines will not immediately find it. Here's what you can do to improve the ranking of your site in search engines:
Identify the primary keywords people would use to find your product or to research your industry. You can use various keywords research tools like Google Keyword Planner.

Share your content with links to your site on forums, websites and social media pages related to your products. Links create connections for search engines, and will help your store rank higher for searches related to what you sell.

Have at least 600 words of content on each page of your site to provide the details that get indexed by search engines. However, don't add content just for the sake of it. Always think about your customers. Write about what they're interested in and what they want to know about your product.

Create an FAQ page on your website with responses to high volume, long-tail keyword searches to get users to your site.

Enable social sharing buttons for services like Twitter and Facebook inside your store to help your visibility. The more visibility your store has on social media, the more organic traffic you can drive.
Email marketing tips for beginners
The most cost-effective way to interact with your consumers is through email marketing. Customers are also receptive to emails. Statista reports that 49 percent of respondents would like to get weekly promotional emails from their favorite companies.
Emails are great for getting repeat customers: shoppers are eager to return when they receive info on new products, promotions or sales.
You need an email list before you can begin using this ecommerce marketing method. Here's how you can achieve that:
Use pop-up email capture forms. State why subscribe to your mailing list. If you have seasonal inventory changes, have the pop-up say something like: "Don't miss out when our hottest seasonal items become available!" Test different forms out regularly to make a significant impact.

Offer discounts to reward current customers and keep them coming back. You can even offer discounts for customer referrals. Sellers that use Lightspeed eCom Venture plan (or higher plans) can quickly generate discount coupons through their Control Panel.

Use a contest to incentivize email signups. When people share their email address with you, make that an entry into a contest or giveaway. Not only will you build excitement around your contest as people enter, but you can also get them to share a word about the contest.
By using Lightspeed eCom, you're able to collect customer emails as they go through the checkout process. Even if a customer doesn't finish their purchase, we save their email so that way we can send them an abandoned cart recovery email.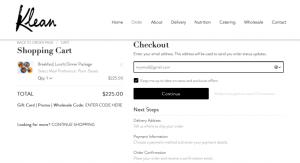 It's time to distribute your newsletter once you've gathered all of your consumer emails. Manually sending to smaller lists is still possible, but if the list grows beyond 50 email addresses, you should consider using an email service provider.
Lightspeed eCom is already integrated with Mailchimp. You can use it to collect customer emails via pop-ups, send out branded newsletters or add your products and discount coupons to an email in a single click.
Automated emails are another "set it and forget it" email marketing solution. You can automatically send emails to your customers when they complete certain actions, such as adding a product to their favorites or completing a purchase.
Automated emails help retain customers and activate shoppers who haven't purchased anything from you in a while.
With Lightspeed eCom, you can send seven different types of automated emails. You don't need to write an email copy or send out campaigns manually. You just click "Enable" toggle in your Control Panel, and customers will receive emails that will reach the right person at the right time.
Pay-per-click advertising for beginners
When an internet company uses pay-per-click (PPC) advertising, they advertise on the internet and are charged a fixed fee each time a potential customer clicks their ads. Online advertising is a good method to acquire visitors. To ensure that it is cost-effective, though, you need to be aware of a few things.
Paid search ads and ads run through Google's search engine and ad network are currently the premiere PPC ad ecosystem. You'll want to make getting started with Google Ads one of your top priorities. Fortunately, the tools are easy to use, even if you're new to marketing.
If your product is more generic, but you wish to sell it to a certain demographic or interest group, Facebook Ads may be the way to go. You can control who sees your advertisements using Facebook Ads, which might cost a little extra for that exactness.
Here's a couple of tips to get you started:
Start with a low daily budget, then experiment and tweak your approach based on results. Not every ad will be a home run. Experimenting with ad types will help you find what works best to ensure you get the most value out of any money you put in.

Don't forget that every social media outlet now has their PPC advertising system. Facebook, Instagram, Pinterest, Snapchat, YouTube, you name it. Take a look at which social media platforms benefit you the most and put some money into PPC campaigns there to grow your footprint and create a business.

Use conversion tracking codes like Google Ads Tag, Facebook Pixel, Snap Pixel and Pinterest Tag to know where the completed sales came from and repeat the most successful campaigns' practices.
Social media marketing tips for beginners
Social media is an excellent ecommerce marketing tool for several reasons. Not only is it affordable, but also because there are billions of users on social media platforms, you can easily build a community around your store. However, with new social media options emerging constantly, the number of choices may feel daunting.
You don't need to be on every social media site. Only use platforms that will best show off your products and appeal to the consumers you want to reach.
Facebook is usually an excellent fit for almost any business. It has customizable marketing and tracking tools with a massive reach. Plus, you can connect your Lightspeed eCom store to your Facebook page and sell right from there.
If you have the time and resources to send shareable tweets consistently, Twitter can be a useful outlet for promoting your business. You can also encourage customers to share items from your store on Twitter easily.
If your products have a strong visual aspect, Instagram and Pinterest could be excellent places for you to showcase them. Sites like these are ones that you should invest in if your business sells clothing or other one-of-a-kind products that must be seen before purchased. You may also utilize Shoppable Tags on Instagram with Lightspeed eCom to sell items on the platform.
LinkedIn makes a natural platform for selling products or services geared to businesses and professionals.
If you are looking to sell to a younger audience, Snapchat and TikTok are both great platforms. However, even if you don't have a young target demographic, these platforms can still be used to your advantage. When promoting your business on either Snapchat or TikTok, it is important to create fun and entertaining content that will grab people's attention. So get ready to let your creativity shine!
Another avenue for ecommerce marketing is joining websites like Reddit where people share and discuss content they're interested in. Keep in mind that there might be rules against self-promotion on these forums, so it's always best to read the fine print before posting anything.
Encourage customers to share their experiences or pictures of their products on Reddit so you can reap the rewards of having ecommerce street cred.
After you choose your social media platforms, follow these steps to set up your profile:
Get yourself a business page—it'll provide you with helpful tools and analytics of your profile and followers activity

Write a clear and concise bio for your profile

Think through your imagery and profile navigation if needed

Learn how to use hashtags

Decide what you're going to post.
Don't make every post about selling your product—no one likes a hard sell. Instead, focus on educational and entertaining content that will engage your followers in meaningful discussion. You can also run giveaways or share customer pictures with your products featured to mix things up.
Using social media to build a community around your brand helps you build relationships with customers and eventually drive them to your store.
Closing
We've provided some digital marketing suggestions for novices to get you started advertising your store online. A strong foundation for marketing your new business includes sending out newsletters, establishing a social media presence, providing useful content, and employing a little amount of PPC advertising.
It's your turn now. What ecommerce marketing strategy worked best for you when you were just starting out?
To ensure your business has all the necessary marketing tools, sign up for Lightspeed eCom and start selling and promoting your business online.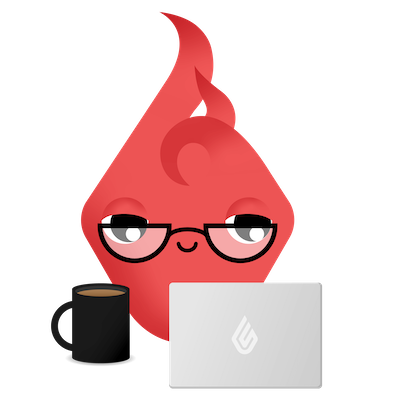 News you care about. Tips you can use.
Everything your business needs to grow, delivered straight to your inbox.