Get the eCommerce insights you need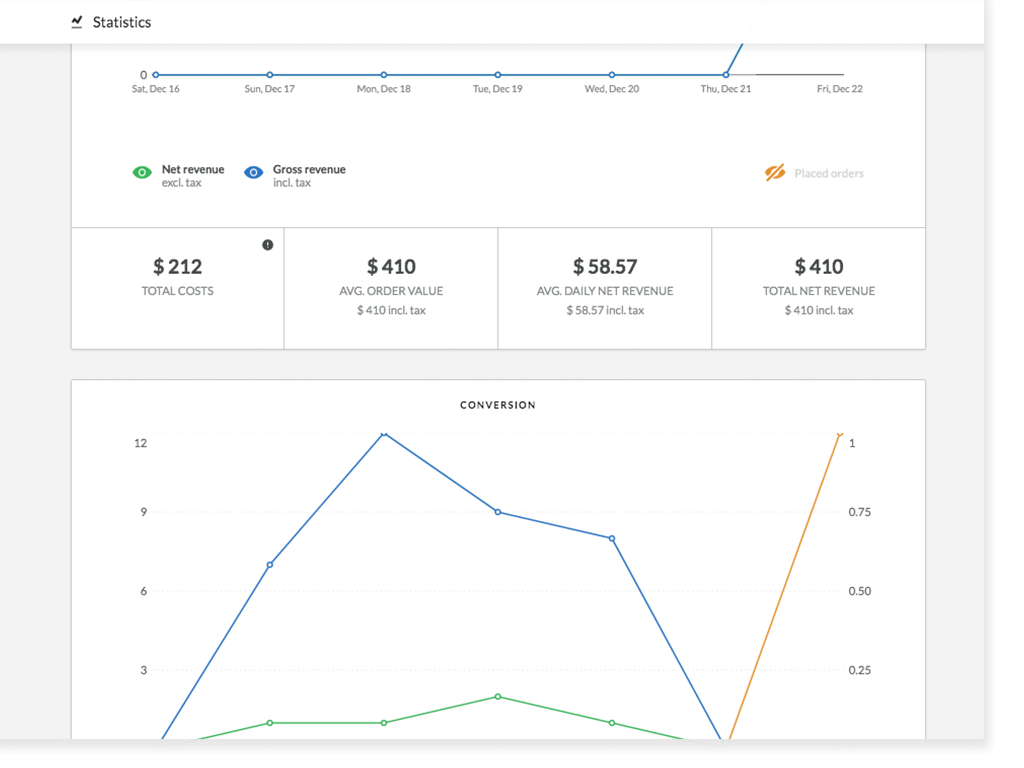 Financial data
In a simple and clear chart, Lightspeed eCom tells you everything you need to know about your finances, so you can plan ahead depending on what you make and what you spend.
Get an overview of your revenue, net or gross
Check your total costs
See the average value of orders
See your average daily net revenue
Customer insights.
With Lightspeed Loyalty, you're adding an extra reporting tool to your business that can not only reward loyal customers, but uncover purchasing behaviour insights.
Track your customers' spending habits and interests in one dashboard
Use this data to target the right customers with the right offers
See how your marketing campaigns are performing with the KPI tracker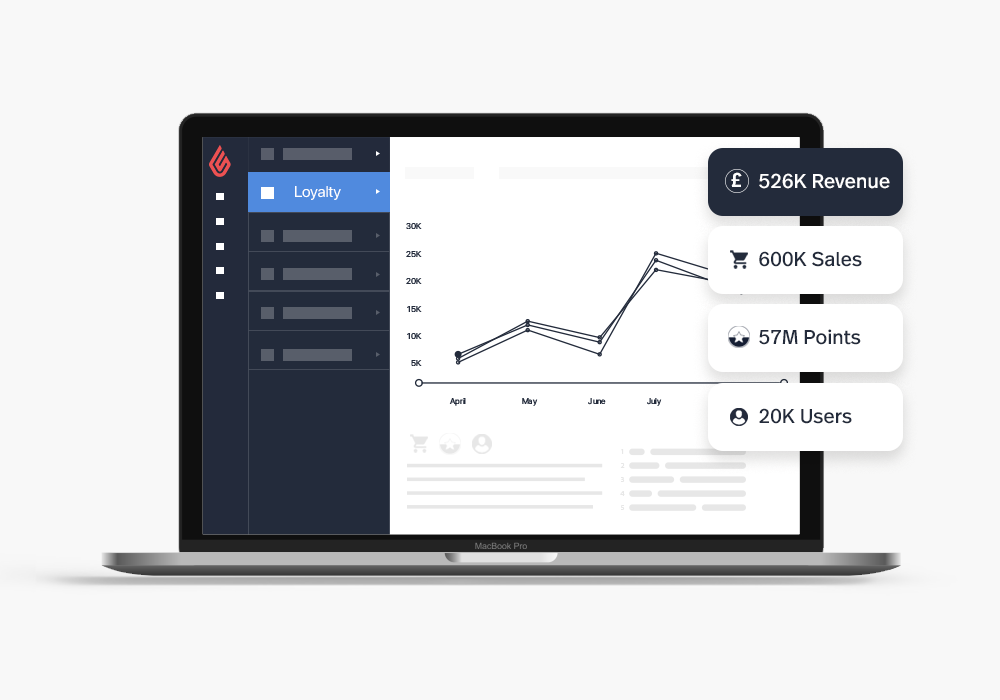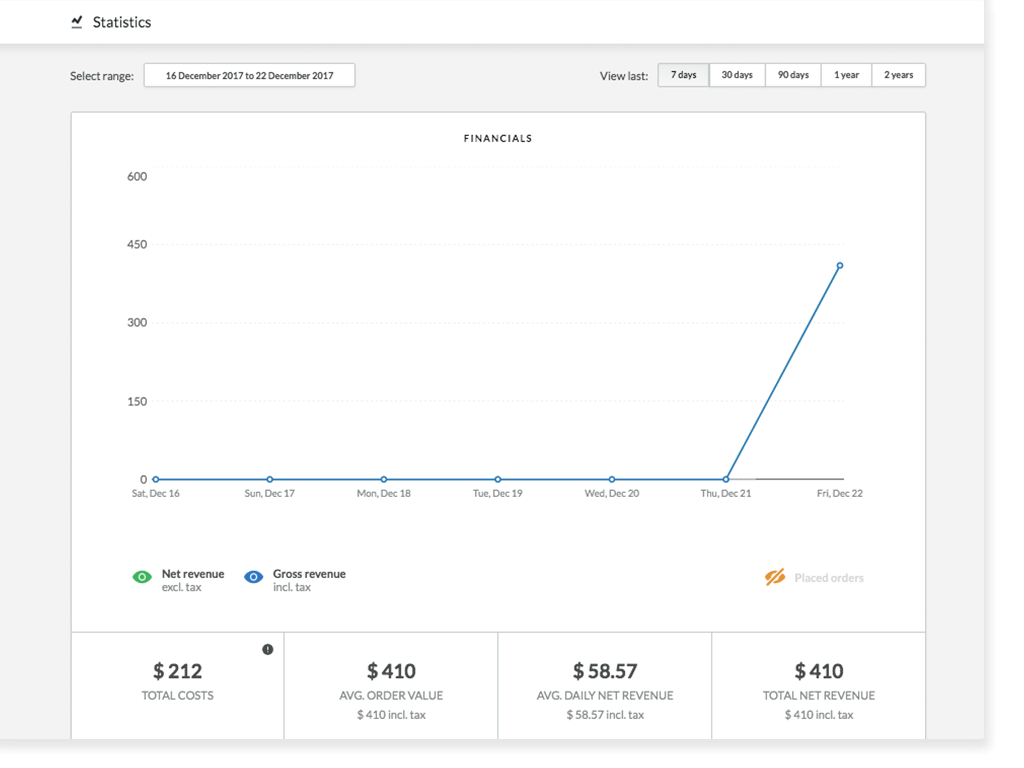 Conversion rates
Our conversion chart will let you know how your online store is performing and help you build a better strategy to succeed.
See the numbers of orders you received
Check the number of unique visitors
See the amount of pageviews
A/B testing
Determine which checkout format has the best conversion rate with our A/B testing feature. Give your customers the checkout experience they want and see less abandoned carts.
See the number of visitors who reach the checkout page
Get the percentage of people that complete the checkout
Get your percentage of bounce rate