Impact positive change while earning rewards
Carbon Friendly Dining is an exclusive Lightspeed Restaurant Rewards Programme run in partnership with Sustainably Run. It lets you save money on your Lightspeed subscription.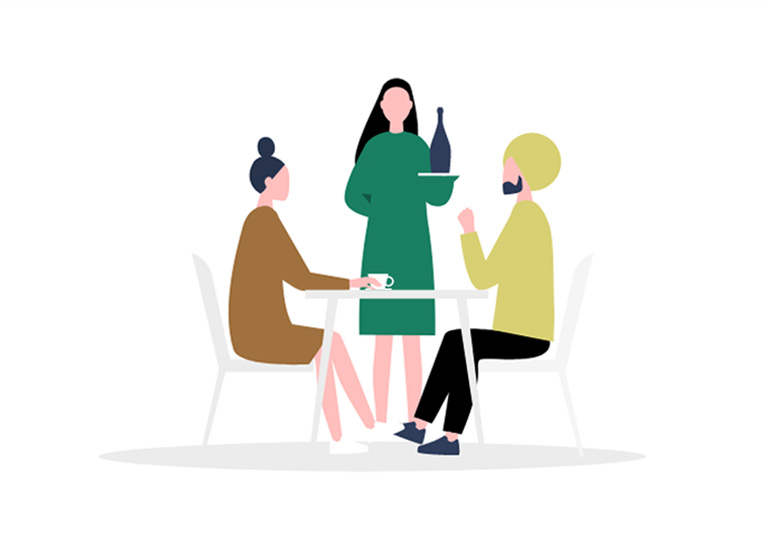 Do good, grow your brand and get rewarded
Help plant trees, enhance livelihoods and equip your restaurant with tools to thrive–all at zero cost to your business.
Give diners the option to add a small contribution to their bill
For every £1.23 contributed, Sustainably Run plants a fruit tree in garden forests in the developing world
For every six trees funded you'll be rewarded a Sustainable Credit
Save credits for discounts on Lightspeed add-ons and subscriptions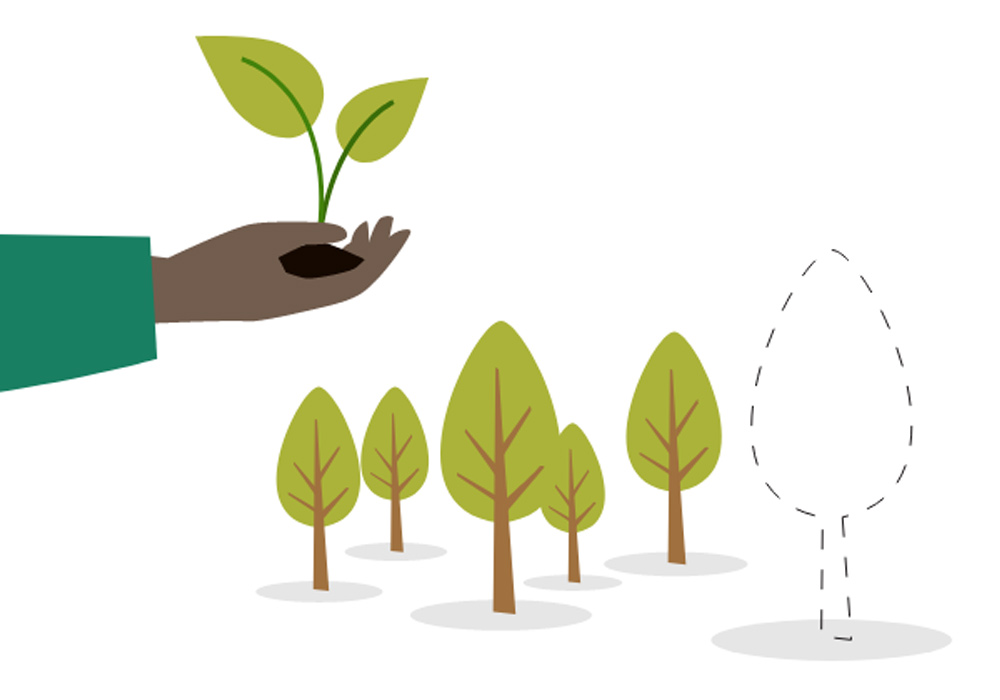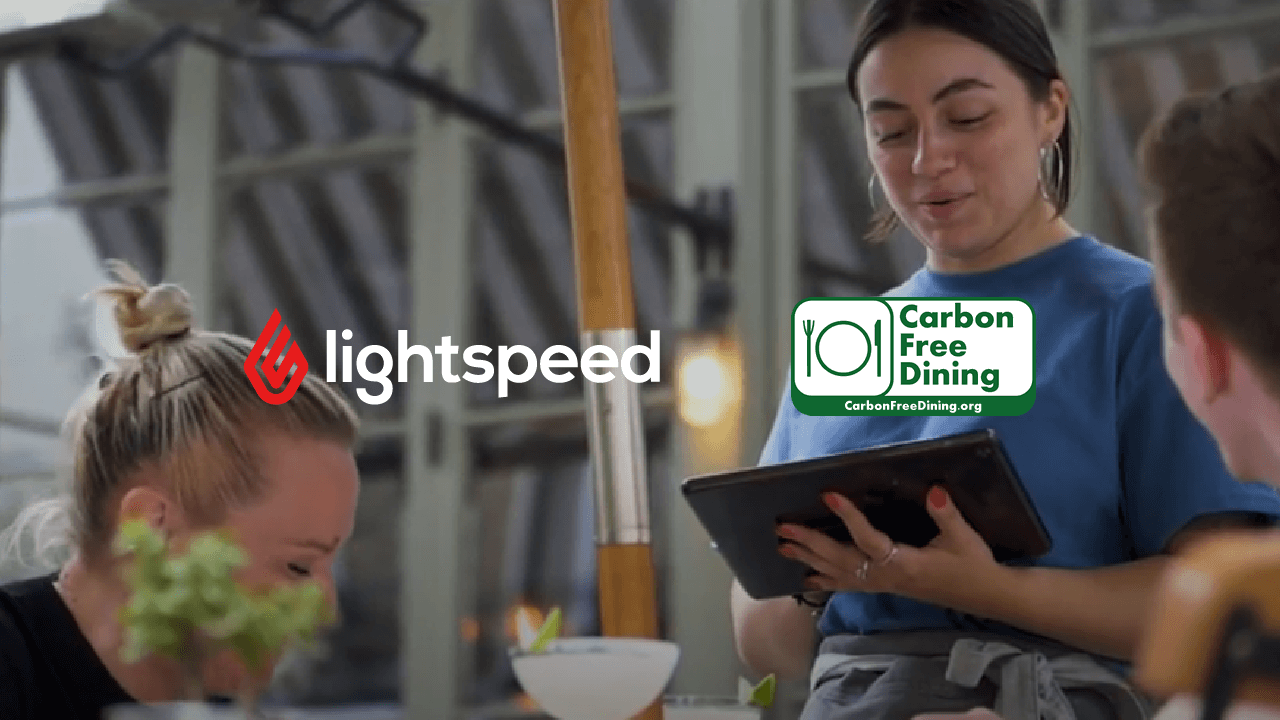 Save on your Lightspeed subscription
West London's Cubitt House use credits earned through the Carbon Friendly Dining Rewards Programme to renew and upgrade their Lightspeed subscription every year.
Retain eco-conscious customers
Today's diners are willing to pay a little more if it means contributing to a cause they believe in.
Link customers to a personalised landing page where they can open a GiftTree account
With an account, customers can fund new GiftTrees with each new visit to your restaurant—inspiring customer loyalty
They can even choose the country, region and community their tree is assigned to
Diners can share the trees they've planted on social media, creating visibility for your restaurant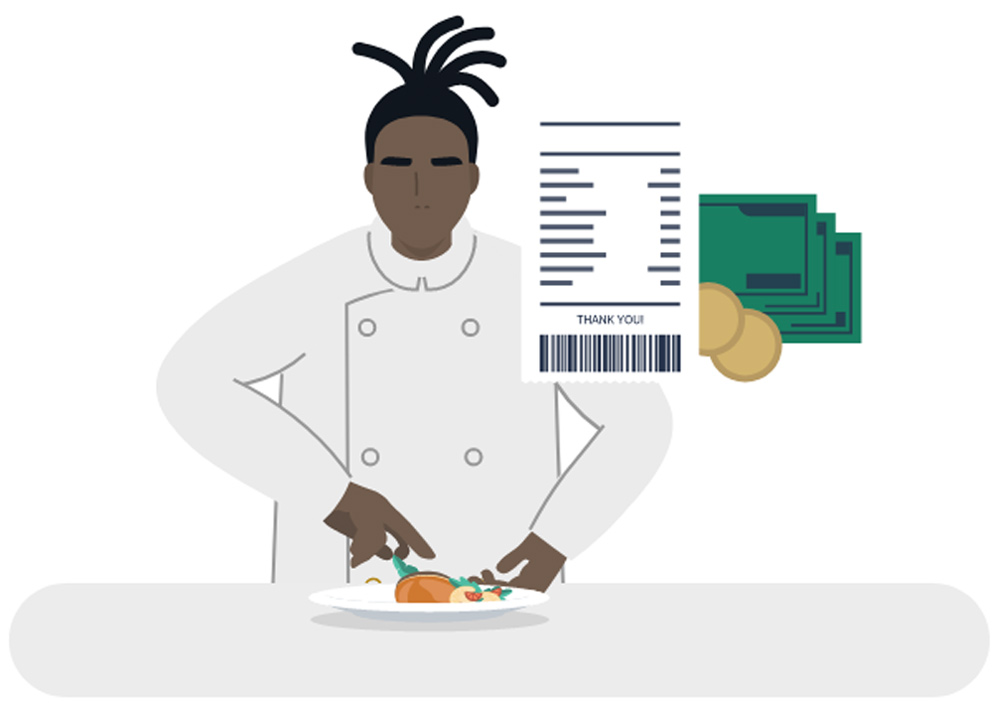 Interested in making a difference?
Talk to us and get started to today
I'd like to know more about this initiative
As a Lightspeed customer, how do I benefit from this programme?

For every six trees funded you'll be rewarded a Sustainable Credit, which can be saved for discounts on Lightspeed add-ons and subscriptions, including:


- Additional devices and licences: add another iPad ePOS to serve guests faster, or purchase additional licenses for growing your business to new locations.


- Lightspeed add-ons: enrich your restaurant technology with advanced Lightspeed add-ons like Order Anywhere, Lightspeed Payments and Lightspeed Delivery.


- Annual plan: Upgrade your Lightspeed annual subscription free of charge.
How are contributions collected?

Each contribution taken is held by the restaurant during the month.

Your Lightspeed ePOS system will keep a record of the accrued contribution amounts during the month.

At the end of the month, a Request for Funds (RFF) will be created and sent to the restaurant to advise the payment due. This is collected via direct debit and is for exactly the contribution amount.
Where are the GiftTrees planted?

Through trees funded through diner's contributions, Sustainable Run continues to support multiple food forests across Sub-Saharan Africa, Central and South America, India and South-East Asia.
How does planting trees help?

The planting of trees creates a circular economy for those in the poorest conditions. This means that communities can help grow and raise themselves out of poverty. The contributions allow for the purchase of seeds, tools, land and knowledge for communities to become self-sufficient.

Once the trees are planted, they provide hundreds of pieces of fruit each year. This fruit can be eaten, the mulch can be used to feed animals and the additional produce can be sold to create an income.
What do customer need to do to fund a tree?

The process goes as follows:

1. Diners are empowered to plant a GiftTree in the developing world through an optional £1.23 added to every restaurant bill.


2. A reader is included at the bottom of their bill, directing them to a landing page dedicated to your restaurant on https://carbonfreedining.org/


3. On the page, they can select a GiftTree to fund and create an account to fund new trees with each future visit to your restaurant.

4. Through their GiftTree account, diners can access an interactive map of all the planting projects that their contributions fund. They can even choose the country, region and community their tree is assigned to.


5. Once the tree has been planted, diners will be provided with a social media share prompt so they can communicate the initiative on their social channels, creating additional visibility for your restaurant.

How do customers know when their tree has been planted?

Diners can rest assured that their tree has been planted because every month, the restaurant receives a legal letter of verification from a UK solicitor confirming the number of trees planted.
Does the contribution always need to be £1.23, or can it be lower?

When customers fund £1.23 they get to choose their own GiftTree and start creating their own forest.

However, if you run a business with a smaller average transaction size (for example, a cafe or QSR restaurant) customers can simply make a 20p or 50p contribution.

Note that in the latter case, customers will not be able to choose where their tree will be planted.
How much of the £1.23 goes towards planting a tree?

Costs on the ground vary, but a GiftTree for every invitee is guaranteed

Sustainably Run funds tree planting across many different countries, and a variety of local partners are involved, with variations in the cost of labour, materials, seedlings, and other factors. Sustainably Run guarantees that for every £1.23 collected a GiftTree is planted. The costs of individual trees may fluctuate, but yours will be planted nonetheless. And the number of trees we plant is checked and verified independently.

Do you plant non-native trees?

Sustainably Run's tree planting partners are highly experienced in tree selection and sustainable agroforestry. Farmers can choose from a selection of recommended species that are suited to the local conditions.

They are also given the education and technical support they need to manage their fruit trees and crops planted in conjunction with them as part of an intercropping system, producing higher yields in semi-arid land and protecting fragile ecosystems.
Can I opt out of the programme?
Interested in making a difference?
Talk to us and get started to today