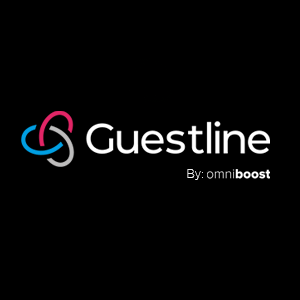 The Lightspeed and Guestline integration, powered by Omniboost, automates the transfer of revenue and payment information between the two systems. Seamlessly post consumed items directly to a guest folio and transfer daily outlet data from Lightspeed to Guestline. Easily manage any changes or voids that may be required due to incorrect postings. Quickly manage settings such as disabling the posting of charges to certain folios. 
About Guestline
The Guestline intelligent hotel property management software covers all aspects of running a hospitality business, from managing bookings and payments to streamlining the organisation of events. Cloud-hosted, fully secure, and accessible anytime anywhere, you can say goodbye to hefty start-up and upgrade costs, and enjoy peace of mind with Level 1 PCI compliance.
The suite of Guestline property management solutions includes the following solutions:
Rezlynx next-generation cloud-based PMS

A conference and banqueting manager

An intiutive, multifunctional point of sale

An omnichannel payment solution for fast and secure access to funds
Guestline also offers a number of solutions for enabling a contact-free hotel experience and ensuring high levels of guest engagement and satisfaction. The Guestline team will provide you with not only the systems but the advice you need to optimize your operations and enhance your guests' experience.
About Omniboost:
Omniboost is the leading data integrator for hotels, restaurants, and other hospitality businesses. Omniboost enables seamless automation and transfer of the most important business data between the systems you rely on the most, be it your POS, accounting software, PMS, and more. With a connection to more than 70 systems (and counting), you can rely on Omniboost to break down your existing data silos and improve accuracy by removing manual tasks and potential for human error. By leveraging the power of technology in information processing and the enablement of data-driven decisions, you can work smarter, not harder.
Category:
Product:

Restaurant