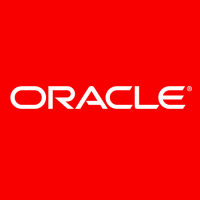 Oracle Opera Cloud Hospitality
Oracle Hospitality
Oracle Hospitality OPERA Cloud is an enterprise platform for hotel operations and distribution based on cloud technologies. Secure, scalable, and mobile-enabled, the platform offers the comprehensive capabilities hotels need to deliver guest experiences, improve operating efficiency, and enhance employee productivity.
Lightspeed connects its cloud-based POS app to Oracle Hospitality OPERA, allowing restaurant staff to easily charge guests' meal or drinks to the appropriate room.
After having dinner at a hotel restaurant—or simply a drink at the bar—hotel guests inform their servers when they are ready to pay their bill. The server or bartender chooses the "charge to room" payment type in the Lightspeed POS, prompting a search for a guest by either room number or last name. Once the correct guest has been identified, the server simply selects and confirms the correct guest and receipt details are sent to Oracle Hospitality OPERA. If the guest adds a tip, the server or bartender can add the extra amount to the receipt; the receipt amount then gets updated in Oracle Hospitality OPERA upon finalising the receipt.
The integration supports the following flows:
Send inquiries to Oracle Hospitality OPERA to determine who occupies the room.
Send room postings to Oracle Hospitality OPERA.
Send cash or credit card postings to Oracle Hospitality OPERA.
Handle individual postings for all guests sharing a single room.
The integration has the following technical features:
Revenue centers: being able to physically splitting up the business so that customised reports can be generated based on the location.
Shifts: being able to split up the revenue based on time windows.
multi-account: several restaurant accounts for 1 opera account.
Please reach out to your account manager for plans and pricing.
Category:
Product:

Golf,

Restaurant