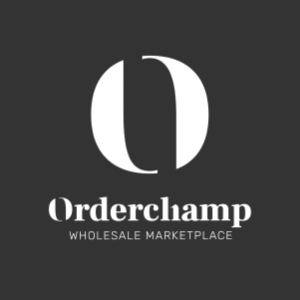 About Orderchamp
Orderchamp is reimagining wholesale by bringing independent retailers and brands together in a digital marketplace to empower local communities across the globe. On a daily basis, we find unique brands and use machine learning to connect them with the right retailers. We take the guesswork out of the equation by unlocking the power of data for all to help you find your next bestsellers. We'll only recommend products that your customers will love.
Note: Orderchamp is a 'curated marketplace'. We verify all retailers which will only get access to our platform upon approval.
Benefits for retailers:
Want to source and buy new unique products? Create a free retailer account on Orderchamp. With this app, you can export products from the Orderchamp marketplace directly into your POS.
Unique international assortment on values;
Recommendations based on data;
One checkout for multiple brands;
Low minimum order amounts per brand;
Strong margins and volume discounts;
Free shipping above €250,-;
Buyer protection and secure payments;
Pay after delivery: net30 or net60 payment terms (only qualified retailers);
Integrated with your POS and online store.
Install our app & discover over 1000 brands and 75.000 products!
How it works?
Easily synchronize your existing (online) store and export new products. These will automatically be placed in your shop after purchase and your stock will be synchronized with re-orders! Welcome to more efficient purchasing!
Install the app
Decide your workflow
Export new products to your shop
Synchronise inventory
Questions?
Send an email to [email protected]
Category:
Product:

Retail