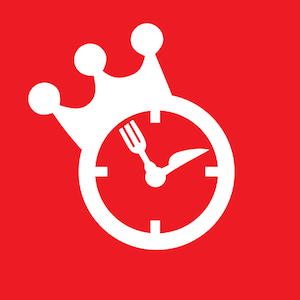 Transform your delivery into a reliable service customers will love
Lightspeed and Orderlord
A solution for restaurants and chains for managing delivery, tracking orders and drivers while delighting customers with a transparent delivery experience. Lightspeed and Orderlord integrate to help restaurants to boost customer retention by minimizing late orders, strengthen loyalty thanks to a more consistent service and increase order frequency through a great customer experience.
What is Orderlord?
Orderlord is helping restaurants to get full control over their delivery service. The solution improves the reliability of delivery and boosts the customer experience while reducing costs thanks to a more efficient process. With order tracking and real time order updates for the whole team as well as customers you can boost your brand, reduce late deliveries and increase order frequency. The solution consists of 3 parts covering every step in the delivery process.
Dashboard
Providing an overview of all orders from every source (phone, web, app, platforms) in a one place with all the info needed to make better decisions in routing and dispatching. Optimize delivery routes and ensure that every order gets to customer on time with status updates each step of the way.
Delivery guy's app
Delivery guys get all the information they need about every order in their delivery. With the app they can find the quickest way to customer, they don't need to retype numbers to call and can notify with one click customers if they are running late.
Order tracker
Customers get a message with a link that allows them to follow the status and progress of their order, helping them to manage their expectations and time while waiting. Automatic updates inform them of any change in order status or delivery time so there is no need to call up the restaurant.
How does it work?
1. Orders in one place
See all your incoming orders from all sources in one dashboard.
2. Plan & Dispatch
Plan more efficiently according to location, delivery time and driver availability.
3. Track & Update
Get a real-time overview and with automatic messaging keep your customers updated and happy.
4. Analyze & Improve
Use our analytics to help you identify opportunities and possible bottlenecks of you delivery and team.
Customer testimonial
"With 23 restaurants, up to 40 drivers and 500+ orders for delivery per day we need to stay informed and in control at all times. Orderlord helps us to uphold highest performance standards to keep the customers happy. That is what counts."
-Tanja Paun, CEO CSA Happy Home Delivery
Please reach out to the integration partner for plans and pricing.
Category:
Product:

Restaurant