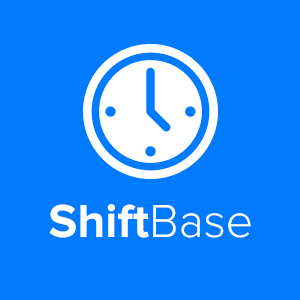 ShiftBase
The integration gives you real-time insights to your turnover, time tracking, and reservations in ShiftBase.

Better insight in staffing data, which allows you to optimize your business.

The software helps users to find the right balance between the schedule and turnover.
"With ShiftBase you save up to 50% in time by creating a work schedule, and on average you will save 4% off total wage costs."
Extended description:
In combination with Lightspeed, we can extract your turnover and clocked times and load them into your ShiftBase account. This saves you a lot of time and reduces the probability of errors.
Create a schedule with a simple drag and drop mechanic while keeping track of required shifts, employee skills, turnover and a budget(time or salary);
Different types of time tracking with automatic surcharge and break calculations;
Many types of reports so you can get an insight into your business operations;
Compatible with businesses with multiple locations and departments;
You can manually manage settings for permissions, locations, and absence within the system;
Plenty of standardized integrations as well as the option to access our Public API;
Employee scheduling
Quickly and easily create a flexible work schedule. Keep track of scheduled employee costs. A clear overview of which employees are or aren't available. Share your schedule online with your employees.
Time tracking
Keep an online record of worked hours with our time tracking page. You can register time manually, automatically copy your schedule, have employees clock in and out with our mobile app or with a traditional clock system with either badges, tags or fingerprint. Employees always have an insight into their own worked hours.
Personnel administration
Keep track of absences, vacation hours, overtime and employee contracts online. Employees can request their own absences from within the system and manage their personal data. This ensures your personnel administration is always up-to-date.
Reports
Reports give you a detailed insight into your business including worked hours, absences ad surcharges, all sort able by team, department or location. This ensures that you can easily export your time sheets and supply them to your payroll company.
About us:
ShiftBase offers a user-friendly software solution for employee scheduling and time tracking. Our service is a cloud-based solution and is used in a lot of restaurants and hotels, but also in plenty of other businesses.
Please reach out to the integration partner for plans and pricing.
Category:
Product:

Restaurant