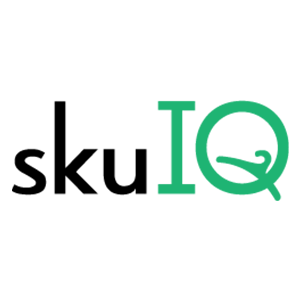 skuIQ helps retailers who have one or more locations, or online sales channels, keep their inventory, orders and more synced between their Lightspeed POS and their eCommerce. This eliminates the task of dual entry between retail platforms. skuIQ also supports accepting online orders and routing the orders for pickup to Lightspeed POS. We also provide omnichannel analytics that include your combined POS and eCommerce sales—in real-time. skuIQ easily integrates with Shopify, BigCommerce, WooCommerce, Magento and Wix (early 2021).
Eliminate dual entry of inventory data across sales channels.
Manage all your points of sale across physical store locations and eCommerce in one interface. Connect your Lightspeed POS and online payments for seamless data input. Integrates with Shopify, BigCommerce, WooCommerce, Magento and Wix (coming early 2021).
Get cross-platform analytics to make informed decisions.
View combined sales reports, evaluate top sellers and discover your top customers.
Facilitate curbside pickup and fulfill omnichannel orders.
Use our multi-store configurations to manage curbside pickup orders from multiple locations.
Get a FREE setup consultation and 30-day trial when you sign up for any plan. FREE Starter plan also available.
In addition, get 2 months FREE, a one-time product migration and up to 20% off when you sign up for annual billing.
When you connect your Lightspeed account to skuIQ, you'll be able to see all your transactions and inventory from both Lightspeed and your eCommerce in one place. As items sell online, your physical inventory counts will auto-adjust and vice versa—no more cumbersome end-of-day reconciliations! Items added to Lightspeed will automatically be linked with your eCommerce platform, while giving you the flexibility to auto-link all items or individually select which items to link via the skuIQ dashboard. In addition, skuIQ offers a unified customer channel profile showing combined sales from online and in-person sales channels.
Category:
Product:

Retail