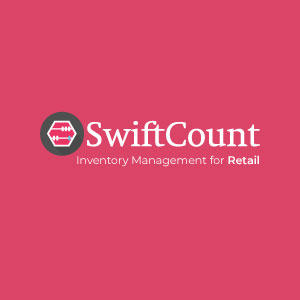 SwiftCount: Receive and count your inventory 75% faster
and instantly keep your Lightspeed account in sync.
Strong inventory control on a simple and friendly platform

Hassle free 2-click integration to Lightspeed
SwiftCount has helped 100+ retail stores reduce their inventory handling process time and efforts by 75%
Extended description:
Do you find inventory management time consuming?
From our own retail experience, we know that keeping on top of inventory is a hassle. It is really challenging to stay consistent with inventory while doing all the other things that store employees and managers have to deal with during the day…
Not too long ago, to keep a handle on our inventory, we had to use inefficient tools like pen and paper, spreadsheets or even "fancier" versions of spreadsheet like most inventory software out there.
Most of the time, we end up settling for a once-a-year inventory count, because every other option is just not realistic.
So we created an amazing software platform that makes the inventory handling process as simple and friendly as possible, both at the operation and management level.
With SwiftCount, you will:
Get clarity on all your product stock levels, within your different locations and sub-locations.
Save time on your everyday inventory tasks like receiving products, counting inventory and more.
Get better control and view on the current and up-coming inventory tasks with real time update.
Enjoy hassle-free management with at-a-glance dashboard view and in-depth reporting.
To watch an instant demo of how SwiftCount will work with your Lightspeed account, visit: https://demo.swiftcount.com/lightspeed
Category:
Product:

Retail