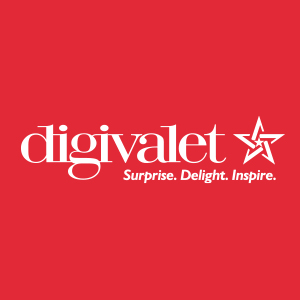 Have a fully integrated In-Room Tablet increases utilization by 70%.
The User is able to place Food & Beverage Orders from the DigiValet Tablet Solution directly to the Lightspeed POS
DigiValet is a leading guest facing technology provider for hotels and the integration with Lightspeed helps customers who use both our solutions to have an integrated solution such that the end user is able to directly place a Food and Beverage Order from the comfort of their room.
DigiValet's solution means that hotels are now able to simplify and integrate all touch points for guests in a hotel room. Hotel guests can now do all of the following from the iPad provided in their room:
Room Ambience: Operate and control room lights, change temperature settings, close or open curtains, define room privacy settings like do not disturb without having to discover and fumble through multiple switches.
In-Room Entertainment: Easily choose and view content provided by the hotel including streaming services like Netflix or simply view content off the web and stream content from their own smart phone or device.
Hotel Services: Simplified in-room ordering experience for food and beverages, thanks to interactive menus with detailed and pictorial food descriptions and ability to customize food preparation by indicating preferred ingredients / ingredients to avoid. Guests can review the interactive hotel services directory and avail any facility with ease including reviewing the spa menu and booking a spa appointment online or requesting pillow preferences.
Promotions, Offers& Feedback: An interactive environment to review and avail all current promotions and offers at the hotel and participating properties and partners, all on the same iPad. Guests can also provide live feedback to the hotel management.
Local Attractions: Quickly review local weather, key tourist attractions to see (including opening hours, travel times, modes of transport available, entry fees), local cinema and theatre listings and make bookings and the like.
Deep Personalization Via Insights. Since all these hotel services are availed by guests via the iPad or their own smart phones, hotels can capture and record every single nuance of each guests' preferences and preferred choices and ensure that these choices are presented upfront to the guest during the next hotel visit at any property of the hotel chain. Guests can just as easily use all of these hotel services from their own smart phones too.
DigiValet is the most comprehensively integrated solution and has direct integrations with most of the leading hotel softwares.
Category:
Product:

Restaurant