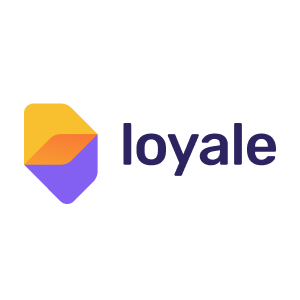 Lightspeed integration seamlessly integrates Lightspeed with Loyale, allowing you to manage a Loyale programme from the Lightspeed interface. Turn your customers into regulars. Make every interaction within your loyalty programme feel personal. Automate your messaging and drive loyalty like never before. Build better relationships on autopilot. Loyale enables users to deliver an end-to-end brand experience by putting them in control of the entire process. Users have direct interaction with consumers from start to finish, which means they can collect customer data and address issues as they arise.
Mobile first with a free app available
Send push notifications to your customers
Customise your rewards based on your sales data
Trigger customer feedback from within Loyale
Manage and sell your gift cards from within Loyale
Reward at product level to incentivise the purchase of specific products
Loyale is a rewards marketing platform that has been proven to increase customer retention rates by encouraging incentive-based shopping experiences. It encourages new customers to stay by creating mutually beneficial shopping experiences and ensures that existing loyal customers feel valued. It allows companies to leverage data and create targeted rewards.
Product:

Restaurant,

Retail