POS and Ecommerce Integration
Lightspeed and Shopify
Sell more in-store and online with Lightspeed and Shopify.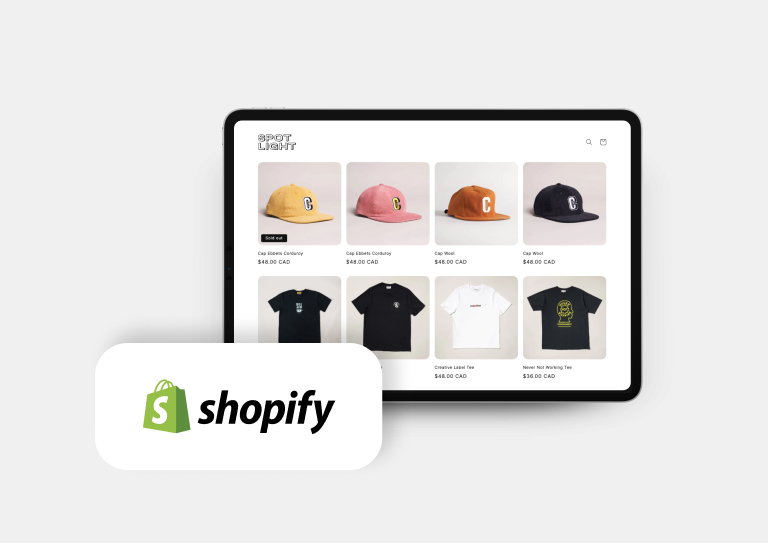 In-store retail without the restrictions.
Sell, grow and thrive across multiple sales channels.
Advanced inventory management: Get all your stock control needs in one place. Order, transfer, monitor shipments and receive deliveries centrally.
Superior reporting capabilities: Use Lightspeeds customizable reporting to quickly see how your stores and products are performing. Lightspeed allows you to go beyond website traffic and sales data, by shedding light on metrics like sell-through, supplier margins, COGS and more.
More efficient in-store promotions: Generate higher in-store revenues with promotions like discounts, "spend and get," BOGO and more. You can automatically apply promos at the point of sale, and Lightspeed even reminds your cashiers about ongoing offers to maximize your sales.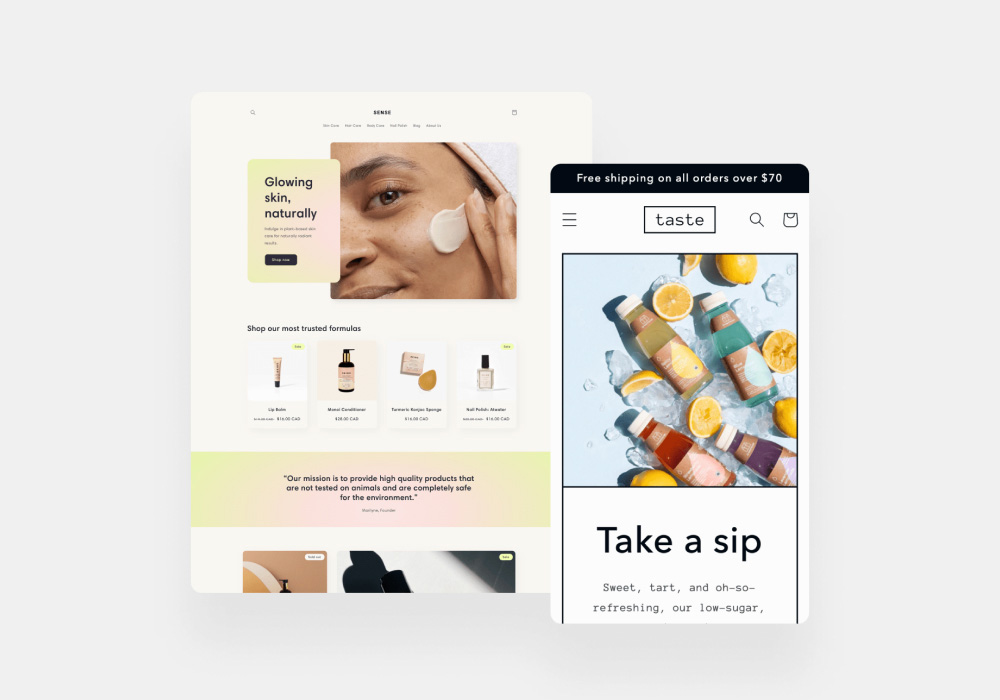 Get powerful tools without complicating your business.
Lightspeed's Shopify integration offers a simple solution for retailers to sell in-store and online. There's no coding required and you can get up and running with zero hassle and stress.
Centralize operations: The seamless integration between Shopify and Lightspeed allows you to manage all your locations and channels in real-time. Handle products, inventory, customers and sales in one system
Stay on top of multi-channel inventory: Easily manage inventory in Lightspeed. Select which store and warehouse inventory to combine and sync with Shopify.
Sync products in a single click: Save time and reduce double entry. You only need to edit information in Lightspeed, and updates automatically sync back to Shopify.
Grow your customer base: Build a database of shoppers who discover you online, and identify loyal customers by their shopping habits.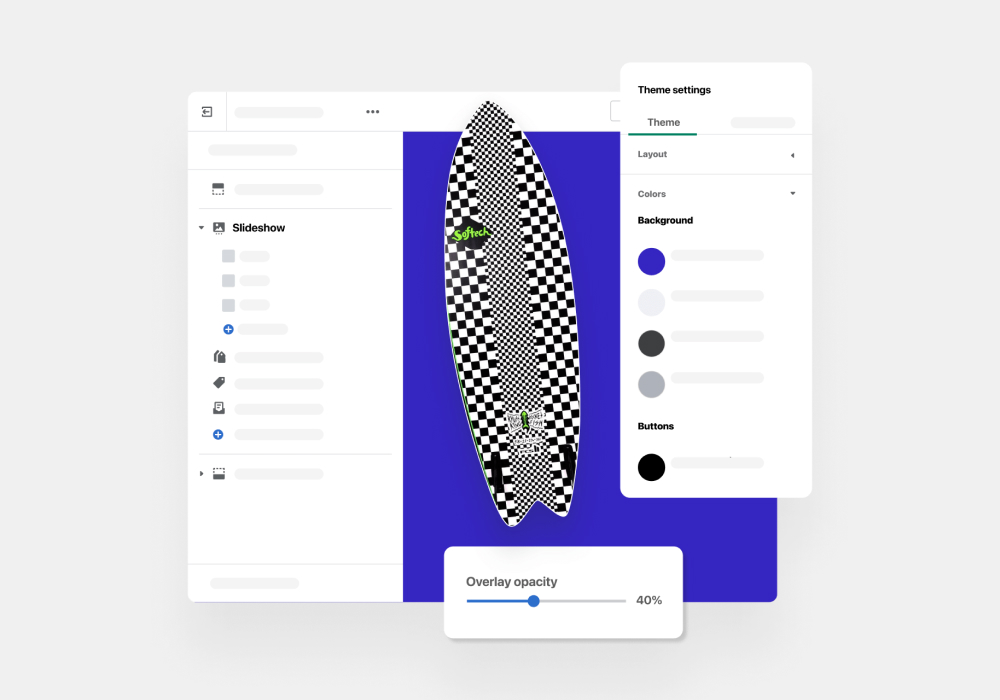 Multi-channel inventory and customer management made easy.
Stay on top of your business no matter where you're selling.
Omnichannel inventory: Choose which inventory you want to display online, whether it's everything you have or the stock from select stores and warehouses.
Product import: Quickly and easily import your entire catalog into Lightspeed. Lightspeed instantly syncs product updates to Shopify, so your online store updates in real-time.
Customer updates: Lightspeed creates new customers when Shopify orders are placed and links orders from existing customers with their records in your Lightspeed database.
Reporting: View sales reports across online and offline operations in a single system. Report on your online sales and customers in Lightspeed.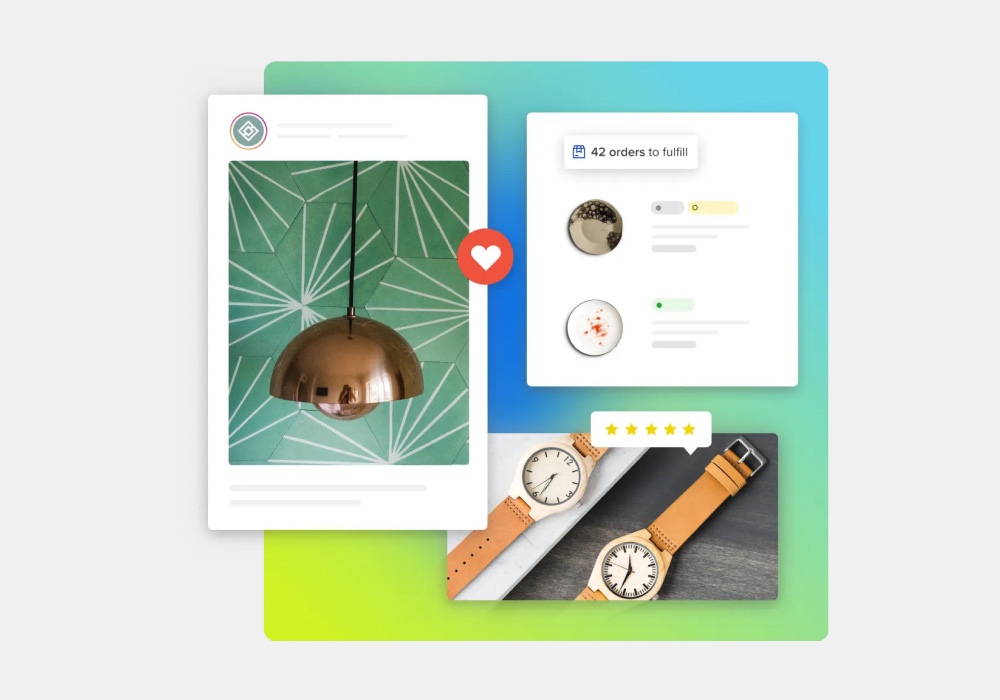 Discover how you can get more out of Lightspeed.
Extend Lightspeed Retail's capabilities to streamline your operations and keep your business running smoothly.