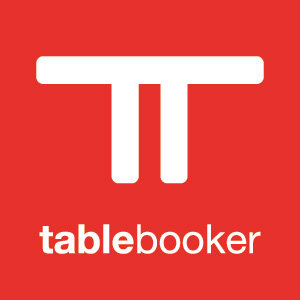 Tablebooker
Tablemanager is an easy-to-use online reservation system, custom made for restaurant owners.

Manage your reservations, guests, tables but also your gift cards and

payments

.

Our unique

Tablephone

transfers incoming calls into reservations in your system.

O

ur support

team is at your service

: where and how you want it without hidden or extra charges

.
"Our mission is to simplify your work and help boosting your business so we have made our system very easy and friendly to use."
Extended description:
Only 5  years after its start, Tablebooker has become the Belgian market leader and is also active in France, Luxemburg and the Netherlands. Not surprising if you know we already shortly after our start received an innovation-award.
Training and heldesk
We believe that understanding your business is key to have Tablebooker work the way you want it. That's' why we always do the installation and training in your restaurant and our support is included in the price.
Tablephone
A full house and the phone keeps ringing. Clients that call your at the most difficult hours. Sounds familiar doesn't it? Our unique feature Tablephone transfers these phone calls into reservations in your system so you will never miss an reservation again and your clients are served as the should be.
Gift Cards
New business for your restaurant

Online sales of your gift card

The net amount of the voucher is directly transferred to your account
Payments
Avoid no-shows by asking a deposit or the total amount of a specific menu. Tablemanager offers a wide range of possibilities to help you out.
+ 1 million visits every month
Our partnership with strong key players like Resto.be, Tablebooker and Google enables us to drive traffic to your restaurant.
About us:
APICBASE is a cloud based food management platform to manage ingredients, allergens, recipes, costs, purchase orders and inventory.
Please reach out to the integration partner for plans and pricing.
Category:
Product:

Restaurant