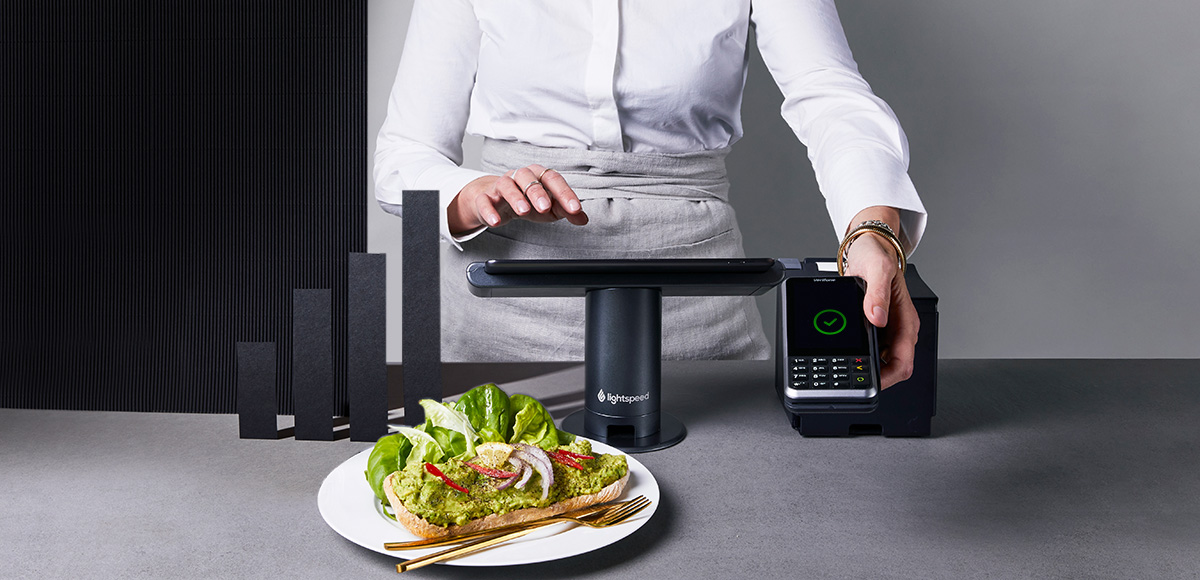 The UK is least likely to report hiring as its biggest challenge; the country has high staff retention levels compared to other European countries reveals Lightspeed's new Global State of Hospitality Report

43% of UK businesses report they are operating with fewer staff than needed, an issue that 48% globally are using technology to offset 

Yet the country is least likely to reduce opening hours due to staff shortages

The biggest challenge for UK businesses is rising food/ supply costs. A majority (69%) have raised their menu prices in 2022. 
LONDON | 31 JAN: Lightspeed Commerce Inc. (NYSE: LSPD) (TSX: LSPD), the one-stop commerce platform for merchants around the world to simplify, scale, and create exceptional customer experiences, has today unveiled its Global State of Hospitality Industry Report for 2022 – a representative body of research surveying the opinions of hospitality leaders across the United Kingdom, Australia, Canada, France, Germany, the Netherlands and the United States.
While the report explores challenges and trends and the importance of technology throughout the global hospitality industry, it has also revealed that, contrary to popular belief, staffing issues in the UK hospitality sector are not as stark as widely reported.
A combination of factors including Brexit, Covid, and the country's cost-of-living crisis, have shouldered the blame for staffing issues – from hiring to retention – in the UK hospitality sector.
Yet while all economies are suffering to some extent, staffing in the UK is in better shape than many had anticipated.
Retention
UK restaurants have considerably less of an issue with staff retention than the USA or Australia. Just 34% of UK businesses report they have 'struggled to retain staff', compared with 50% in the US, and 42% in Australia.  
The picture is much the same in Europe, where the UK is marginally ahead of its EU neighbours, Germany and The Netherlands, with only France reporting higher staff retention figures.  
Of the basket of countries analysed by Lightspeed, UK hospitality businesses reported the second highest ability to maintain staffing levels (30%) behind only Germany (31%). The USA had the most issues with maintaining staff levels (18%). 
| | | | | |
| --- | --- | --- | --- | --- |
| Country | Struggled to retain staff | | Country | Mostly maintained their staff |
| USA | 50% | | Germany | 31% |
| Australia | 42% | | UK | 30% |
| Canada | 39% | | Australia | 29% |
| Netherlands | 36% | | Netherlands | 28% |
| Germany | 36% | | France | 27% |
| UK | 34% | | Canada | 24% |
| France | 32% | | USA | 18% |
Operations
The biggest staffing issue for UK hospitality firms was in regards to staffing numbers, with 43% reporting they are operating with fewer staff than needed – exactly average among all countries surveyed. In Germany, 54% of businesses don't have enough staff, while the figure in the Netherlands is 33%. 
How countries have replied to staffing shortages – and the outcome of measures implemented – is noteworthy. German hospitality businesses have the highest staff shortages but were also the least likely to have increased wages to improve hiring and retention. Indeed, German businesses were the most likely to have reduced their opening hours in response to staffing shortages. 
UK hospitality firms' likelihood to have increased wages is comparable to every nation except the USA and the Netherlands. However, UK businesses were most unlikely – by considerable margin – to have reduced hours in response to staffing shortages.
Country
Increased wages/benefits

to attract/retain staff

Country
Open fewer hours because

of staffing challenges

USA

32%

Germany

21%

Netherlands

31%

Netherlands

19%

Canada

24%

Canada

15%

Australia

23%

France

14%

UK

23%

Australia

13%

France

23%

USA

13%

Germany

22%

UK

6%
This finding is not to say that UK firms are not reducing their opening hours. A recent report from the UK's Office for National Statistics (ONS) found that hospitality businesses were more likely than any other industry to say they plan to cut trading by at least two days per week in November 2022 – but as a response to spiralling energy costs, rather than staffing issues. Indeed, 39% of UK hospitality firms are anticipating changes in operating hours next year. 
Lightspeed research also revealed that technology has become one of the primary ways in which businesses are combatting staffing issues. In fact, almost half (48%) of hospitality merchants globally are choosing to expand or start their online ordering business to offset their current staff shortages. More generally, 57% of UK restaurateurs agreed that the technology adoption was critical to the survival of their business over the last 2 years.
Biggest challenge
Of all the countries analysed, the UK was the country least likely to report 'hiring staff' as its biggest challenge. Of much more concern to UK businesses was rising food/ supply costs, which the country is suffering from more than any other in the report. 
| | | | | |
| --- | --- | --- | --- | --- |
| Country | Biggest challenge: Hiring staff | | Country | Rising food/supply costs |
| Netherlands | 29% | | UK | 47% |
| Germany | 29% | | France | 41% |
| Canada | 25% | | Germany | 41% |
| Australia | 24% | | Australia | 35% |
| USA | 23% | | Canada | 33% |
| France | 21% | | Netherlands | 31% |
| UK | 18% | | USA | 30% |
Among UK businesses, 71% say their menu pricing has become more difficult to manage, while 62% have changed their menu offering to improve margins, and 45% report using lower-cost ingredients to improve their finances. A majority (69%) have raised their menu prices in 2022. 
With new technology allowing these processes to be digitalised, restaurateurs have adapted accordingly, and 40% of businesses are now using technology to automate more tasks (e.g., smart inventory management, accounting, contactless ordering etc.).
Just 12% of UK firms say business is 'booming', while 14% say they were doing better before COVID-19 hit. 32% identified their current position as 'okay'. The good news is that 38% are growing – and bouncing back
This trend may be short-lived for local restaurants, with over half UK consumers surveyed (53%) claiming that they cannot support businesses within their community due to inflation. 
Staff at UK restaurants may also feel the inflation-linked pinch to their gratuity. A majority of British consumers (51%) say they will not be able to give higher tips this year. This figure is about average but unfavourable compared to US and German consumers (31% and 34%). However, it is a considerably smaller proportion of consumers than the French (63%). 
Peter Dougherty, GM of Hospitality at Lightspeed, said: 
"There can be no doubt that the UK's world-renowned hospitality sector has suffered due to a number of factors beyond its control. However, it is in no worse of a position – arguably much better – than other countries."
"This news offers little in the way of solace to the sector; the data does, after all, show fairly high levels of staffing struggles. But it is interesting nonetheless that even accounting for a factor unique to the country – Brexit – these struggles are comparable to other countries.  
"It is clear that while staffing is comparable to other major economies, rising costs in the UK are far more acute, and efficiencies will need to be made. Lightspeed will therefore continue to provide innovative, omnichannel solutions that will help our merchants streamline their operations and provide even greater experiences for their customers"
According to Tim Dennis, General Manager at the White Building (Silo and Crate Brewery) staffing the right team that contributes to a team culture is a challenge: "If I'm working in hospitality, I'd rather have people who actually come and train and care about the business rather than paying for temps. 
I like to have people who come in and feel they're part of the team and reap the rewards of being part of the team: the camaraderie, the discounts they get, the fun they have here and the colleagues they work with". 
To learn more, click here. Read the full Lightspeed Global Hospitality Industry Report here. 
–ENDS–
Notes to editors: 
All figures unless otherwise stated are taken from a globally representative survey of 1,100 hospitality businesses conducted by Lightspeed Commerce between 4/11/22-9/11/22
About Lightspeed
Powering the businesses that are the backbone of the global economy, Lightspeed's one-stop commerce platform helps merchants innovate to simplify, scale, and provide exceptional customer experiences. Our cloud commerce solution transforms and unifies online and physical operations, multichannel sales, expansion to new locations, global payments, financial solutions, and connection to supplier networks.
Founded in Montréal, Canada in 2005, Lightspeed is dual-listed on the New York Stock Exchange (NYSE: LSPD) and Toronto Stock Exchange (TSX: LSPD). With teams across North America, Europe, and Asia Pacific, the company serves retail, hospitality, and golf businesses in over 100 countries.
For more information, please visit: lightspeedhq.co.uk
On social media: LinkedIn, Facebook, Instagram, YouTube, and Twitter