The only retail ePOS that helps you run your entire business
Optimise stock, make sales and learn from your data to grow.
Mark from Exclucity
Powered by our retail ePOS since 2016.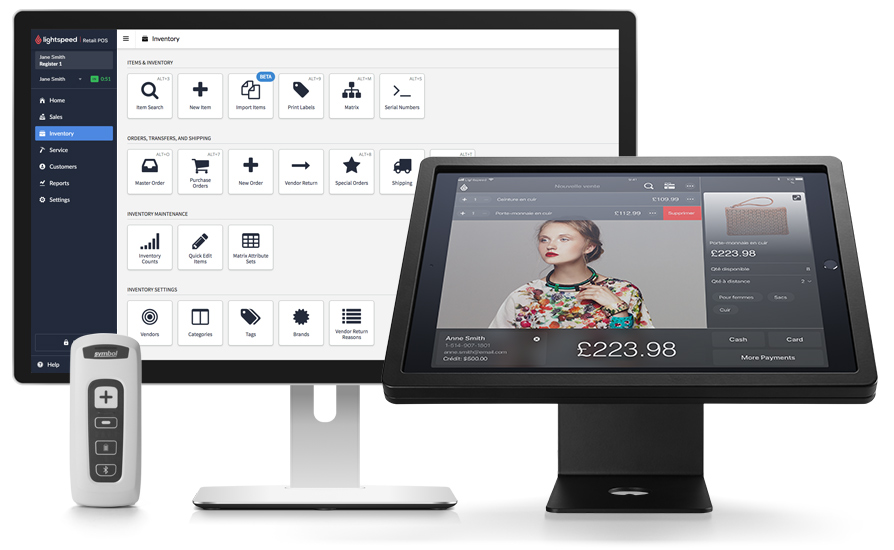 No one does inventory like we do.
Centralise purchasing and save time by ordering from integrated catalogs
Sell bundled, serialised or unique items and easily manage multiple variations
Track unit costs and dusty inventory, get low-stock alerts, and sell into the negatives
Know your customers.
Ensure your service is exactly what customers want. How? Let your point of sale tell you.
Customer profiles
Purchase history
Customer categories
Lifetime value of shoppers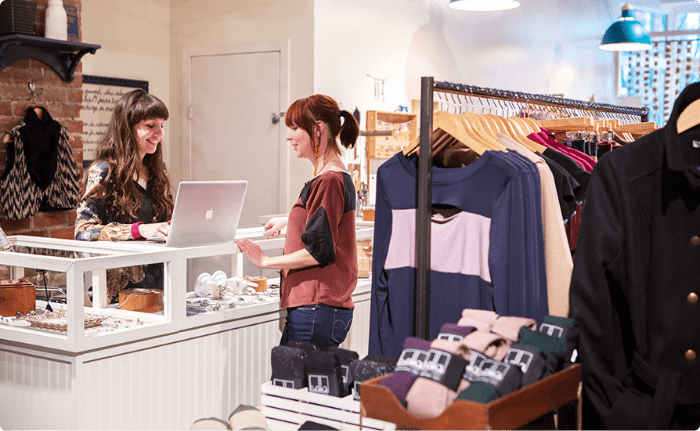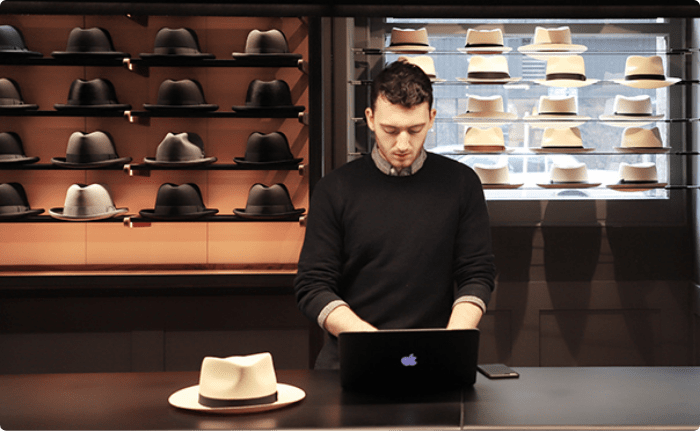 Do more with your stock.
Customers have special requests all the time. Our ePOS makes it easy for you to deliver on your promise on time, every time.
Special orders
Work orders management
Layaways
Preloaded vendor catalogs
Purchase orders
Offer payment flexibility.
Offer fast and secure transactions, accept all payment methods and speed up your checkout.
Mobile payments
All card types accepted
EMV compatibility
PCI compliance
Easy refunds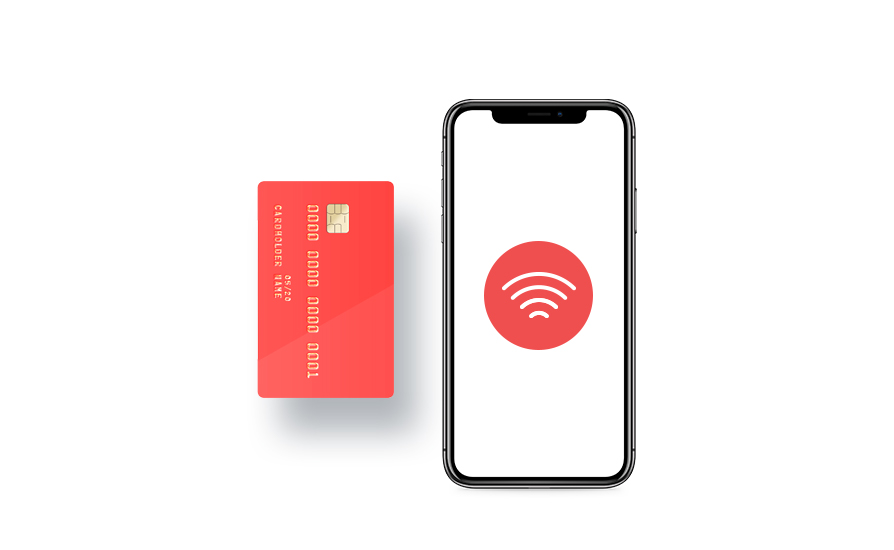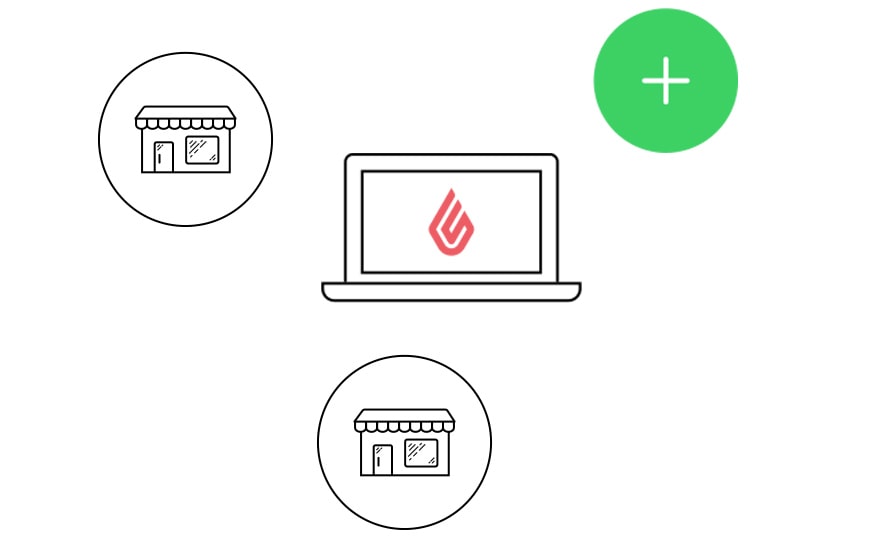 Grow your business.
Manage your first, second and every other location with a single system. The system evolves with you.
Product transfers
Stock tracking
Centralised purchasing
Customer data across locations
Stores comparison
With Lightspeed, we do inventory, sales, work orders, we put notes on customers, we send them emails. Basically the whole running.
Talent Cycles
Finally a POS system that is easy to set up, easy to use, and offers great integration with eCom. It offers several great features: employee time management, inventory management that synchronizes with the online platform, great detailed reports and amazing customer service!
Kreatelier
I love the robust inventory management, and all of the different reports I can run to look at my sales from many different angles. Any issues I've ever had with Lightspeed during initial set-up have been solved within an hour by knowledgeable, helpful, and friendly support staff.
Fringe
Lightspeed is like your most important employee. It manages your entire business for you. Now, I can focus on what Exclucity is going to look like in 5 years, in 10 years. I'm 1000% confident that we will continue to expand and continue to grow.
Exclucity
The great thing is that through Lightspeed I'm able to see improvement. That all my research and what I studied about how to buy smarter and do better are paying off because it's reflecting in my sales and in my customer flow.
Nile Boutique
I've used this system for approx. 5 years. Lightspeed POS is very user friendly, and super easy to get new employees trained. I appreciate the ease of creating a purchase order, and use the reports and graphs a lot. I can't say enough about having cloud access - I can work from anywhere! I would recommend and have recommended it to others.
Furry Friends Inc.
Lightspeed just works for us everyday. We simply login and it handles all of our business needs. It's so easy to use! We love it! The customer support is top notch, very friendly and quick service anytime you need to call!
On Two Wheels
Never miss a thing.
Track everything that contributes to your success in real-time and take full control of your business.
Sales reports
Profit year over year
Negative inventory report
Sales per employee
Average transaction value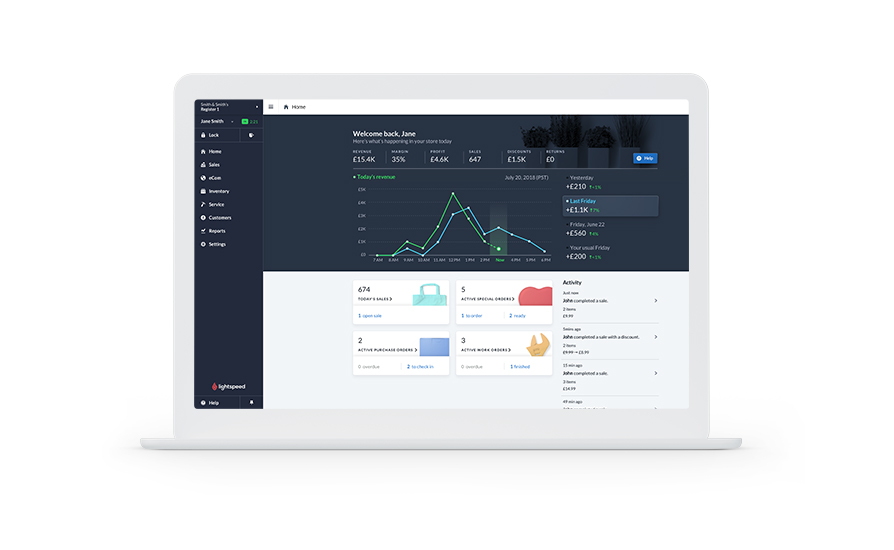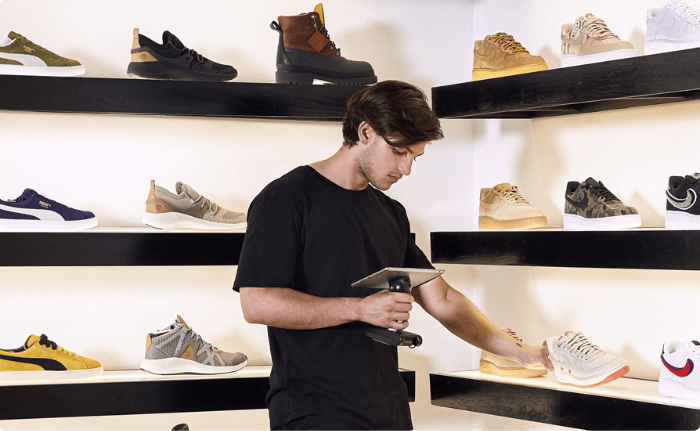 Conduct sales on the spot, anywhere.
Keep an eye on your business even when you're on the move, and never lose sight of your data.
Mobile checkout
Secure data storage
Wireless hardware compatibility
Mobile reporting
The kind of support you've always wanted.
We'll go the extra mile because we think the best things in life are supposed to be free.
One-on-one onboarding session. For free, of course.
Webinars, demos and videos. Again, all totally free.
Unlimited 24/7 support. And it's free, but you knew that.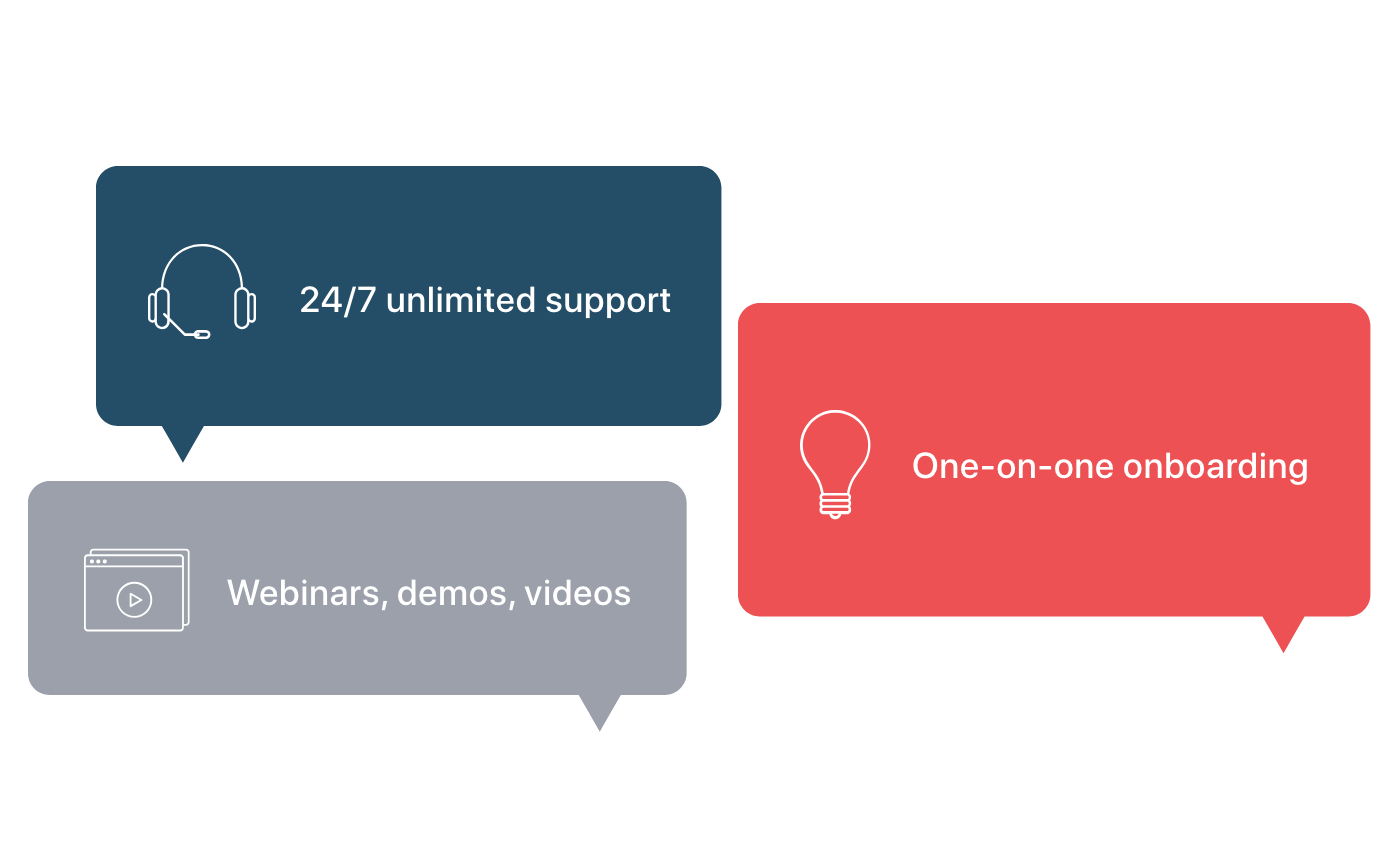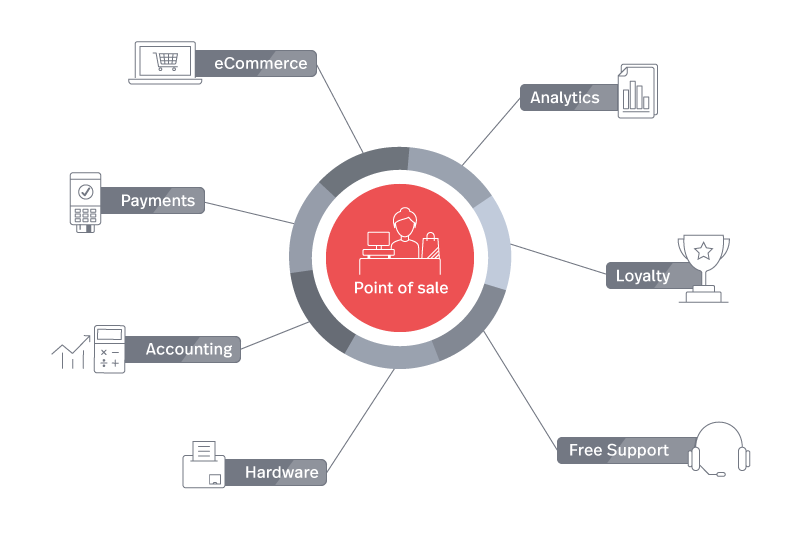 Everything you need, in one place. Finally.
All of our software integrate seamlessly to each other, making it an unbeatable suite of retail solutions.
One company to trust - One source of customer data - One support team
Get one fully-integrated offering
Choose from basic to premium features to best meet your needs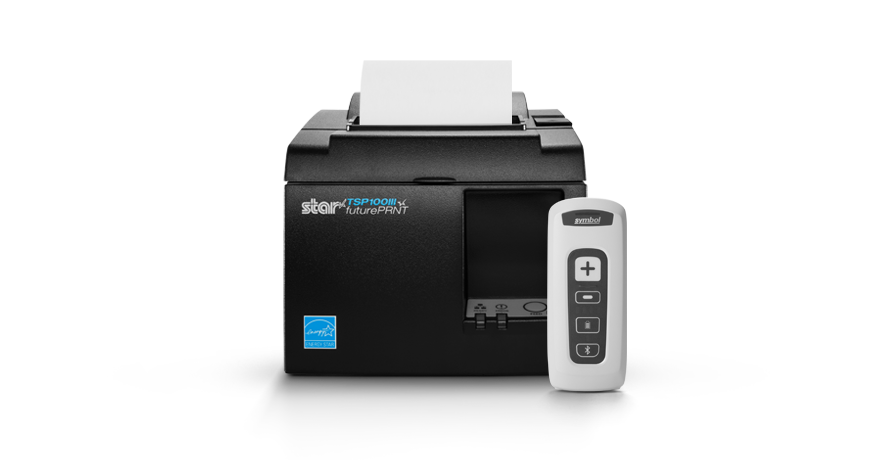 Need hardware? We have that too.
Ours is designed to have a big impact on the way you work. Not your wallet. Start from scratch or complete your existing set with our top-quality gear tailored to your needs.
What do you sell?
We understand that not every store has the same needs. Tell us what you sell, we'll tell you how we help.
Start your free trial
And see how our ePOS can work for you
Check out our retail library.
Download our free guides about all the topics that matter to you.