Free downloadable restaurant menu templates
Download your free customizable restaurant menu template today. Tweak it, change colors, add menu items, and adjust costs. It's that simple.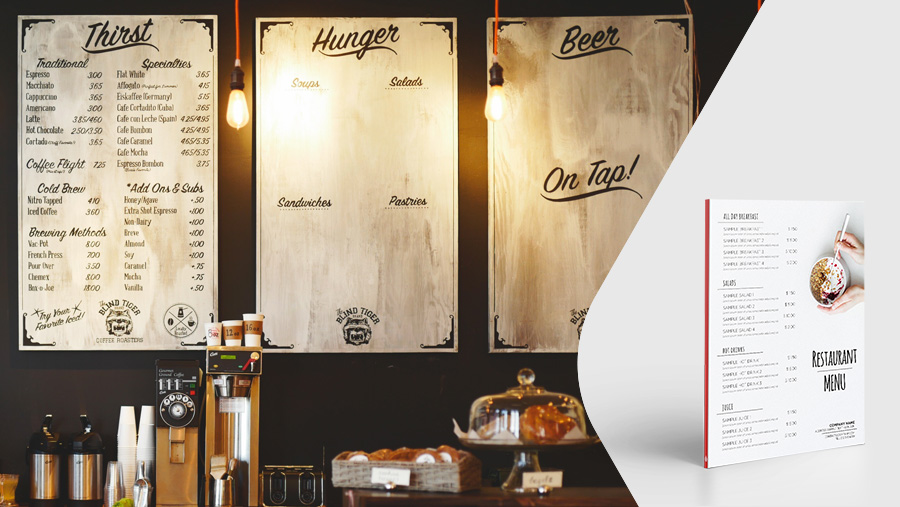 Tool
You don't need to hire a professional designer to have a professional looking restaurant menu. Click below, pick your free restaurant menu template, and start designing yours today!
Your menu, the one piece of advertising that your customers are certain to see, is essential to the success of your restaurant.
Our free restaurant menu templates are easy to customize so you can showcase your restaurant's unique brand, no matter what kind of establishment you run:
– Quick service
– Full service
– Café and bar
– Hotel restaurant
For additional tips on menu design, check out our ultimate guide.