The ultimate casual dining guide
Discover the digital tools to drive your restaurant forward.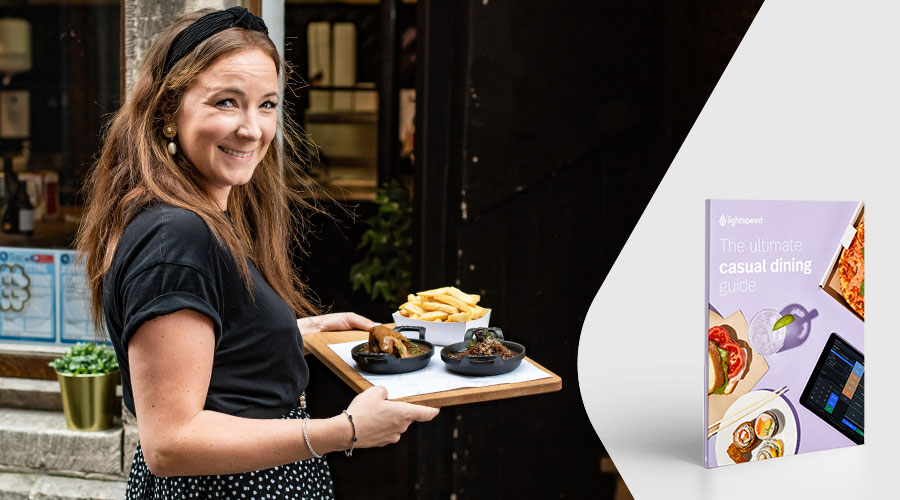 Guide
As the hospitality industry evolves, the dining experience must evolve with it. Lightspeed Restaurant ePOS provides your restaurant with tools for longevity, in many more ways than one. Our guide walks you through how these tools can benefit your business:
Enhance customer experience with advanced table service and CRM features
Offer a range of secure and frictionless payment solutions
Integrate a tech ecosystem designed to adapt to your restaurants specific needs.