A complete retail solution for your pro shop
From taking payments to managing inventory, Lightspeed's pro shop ePOS can do it all.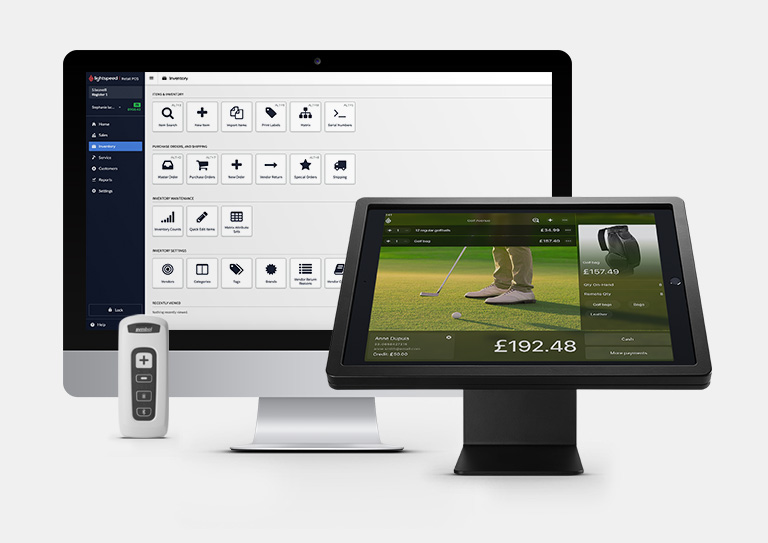 Seamlessly transfer from tee sheet to ePOS.
Taking payment for rounds of golf has never been easier.
Check out single or multiple players directly from the tee sheet
A seamless transfer means you never have to leave your tee sheet window
A simple user interface makes it quick and easy for staff to checkout golfers
Add items to a golfer's bill while checking out in just one click
Connecting to peripherals is instant and easy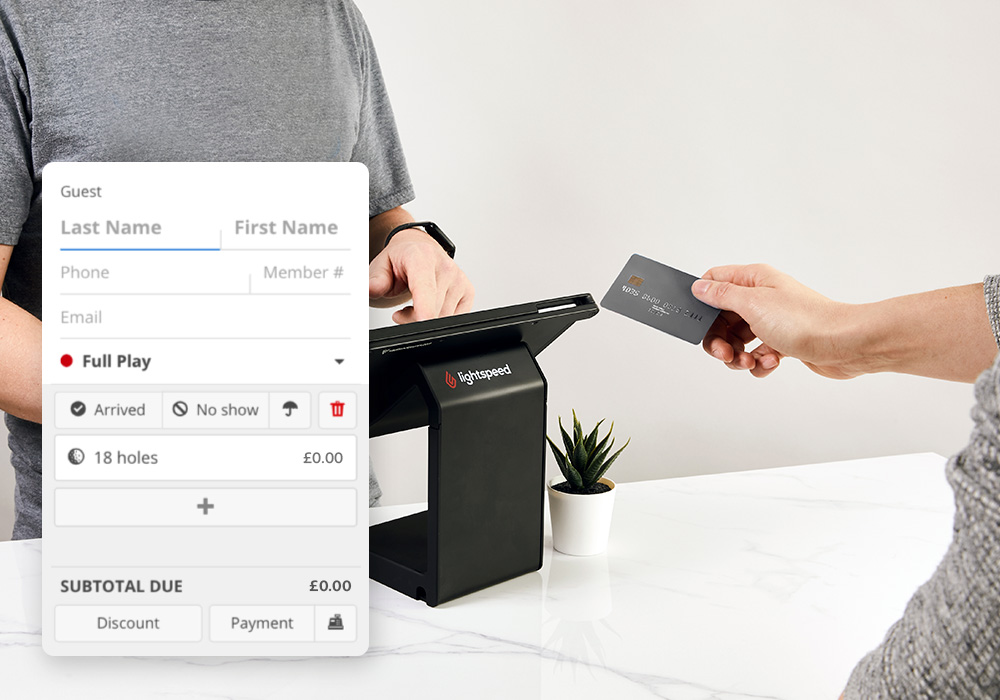 Know your customers.
Make your golfers' experience personal with customer profiles.
Check on the transaction history of each golfer so you can recommend relevant products
Customer profiles let you see every interaction a golfer has had with your course
Send receipts directly to customers via SMS or email
Offer payment flexibility and let your golfers pay with the method they prefer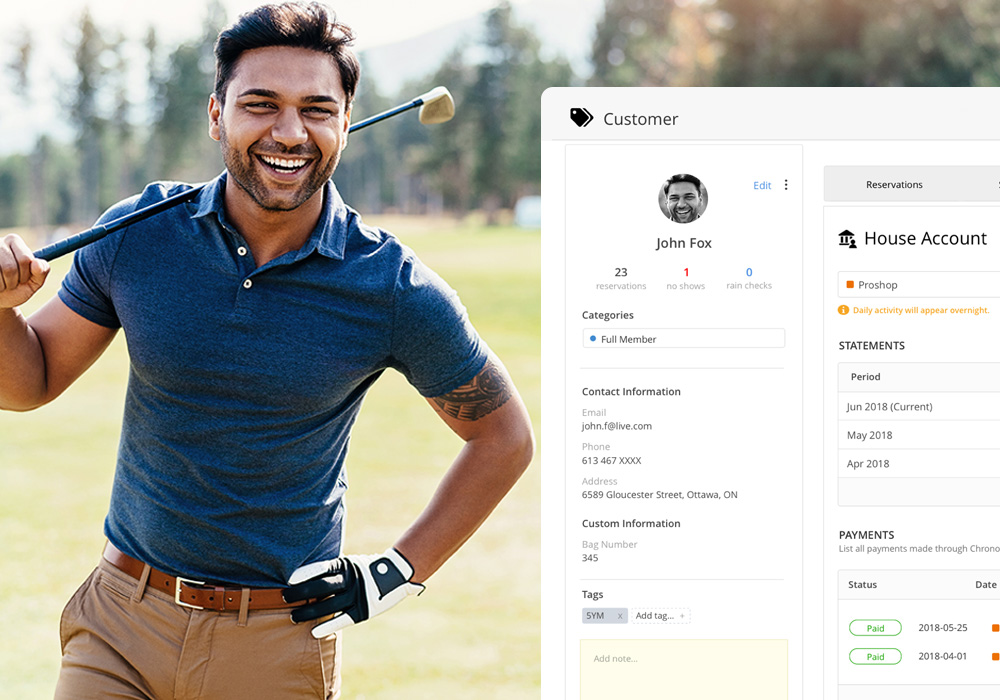 Manage your inventory with ease.
A robust inventory management module keeps you on top of your stock.
Get notified if your stock drops below a certain level so you can order more
Create purchase orders directly from your ePOS and track the order every step of the way
Check on your best performing items and make sure you have enough to meet demand
Keep track of inventory at different locations and send to your location if you need more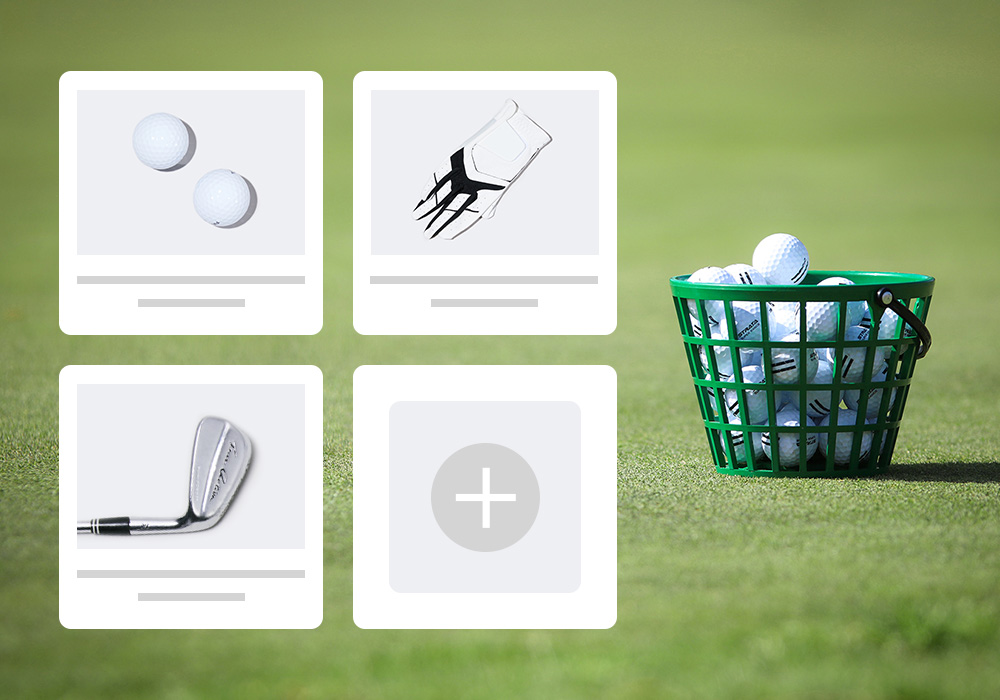 Seamlessly connect your eCommerce page to your ePOS.
All online transactions and inventory counts flow through your retail ePOS.
Items purchased online are automatically subtracted from your inventory
Check on your online purchases through your retail ePOS
Save time with shipping integrations and get products to your customers faster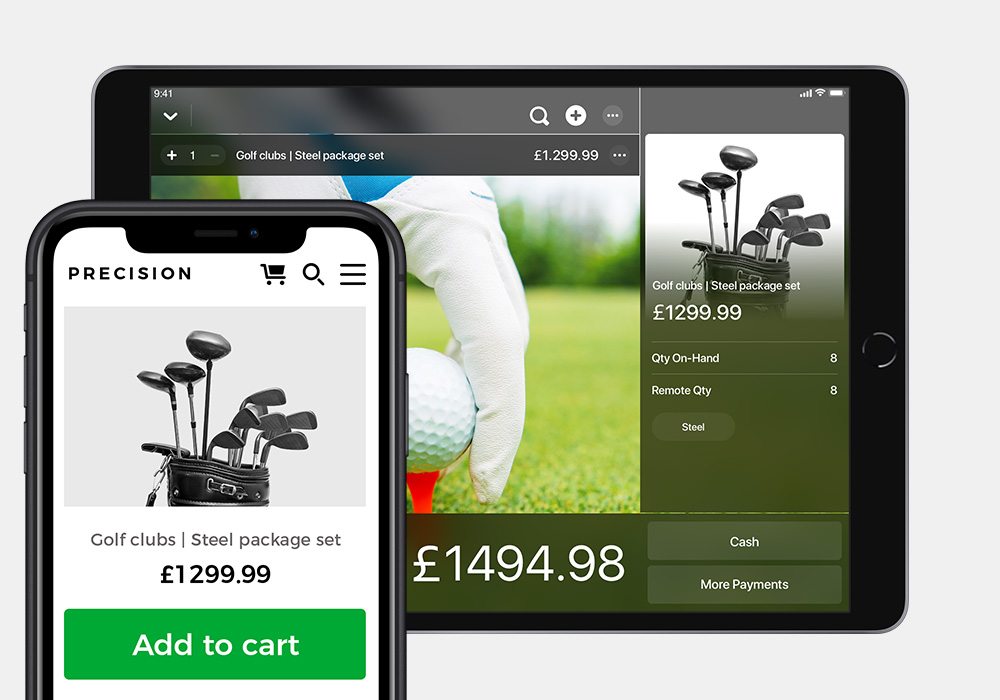 Keep track of your performance with Pro Shop Reporting
Check on high-level reports or take a granular look at every aspect of your operation.
Generate asset reports to stay on top of your pro shop
Get notified when your stock falls below certain levels so you know when to reorder
Segment data by department, category or sub-category for easy analysis
Gain insights about every area of your business to make better decisions