Get golfers to the first tee faster with a self check-in kiosk
The fastest way to check-in, pay for and play a round of golf.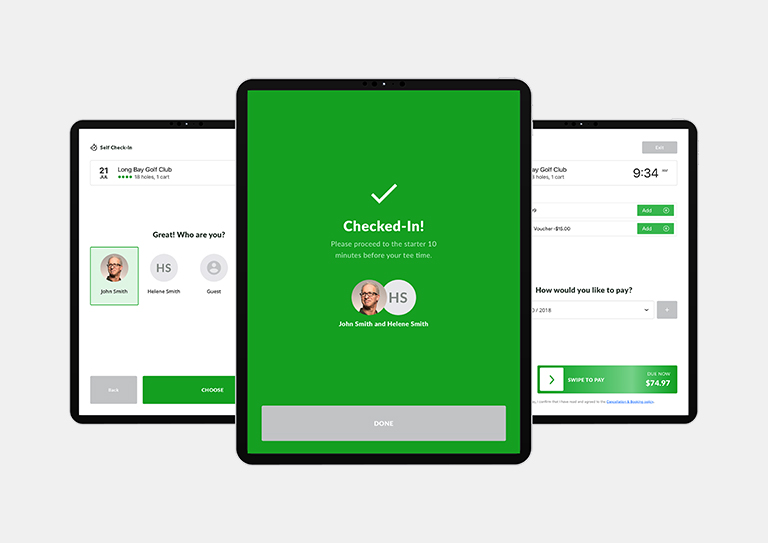 The future is here
Step into the modern era of golf and be the first course in your area to give players the autonomy to check themselves in.
Automate your check-in process and cut down on wait times
User friendly controls make check-in and payment easy for everyone
Easy group check-in makes life simple for everyone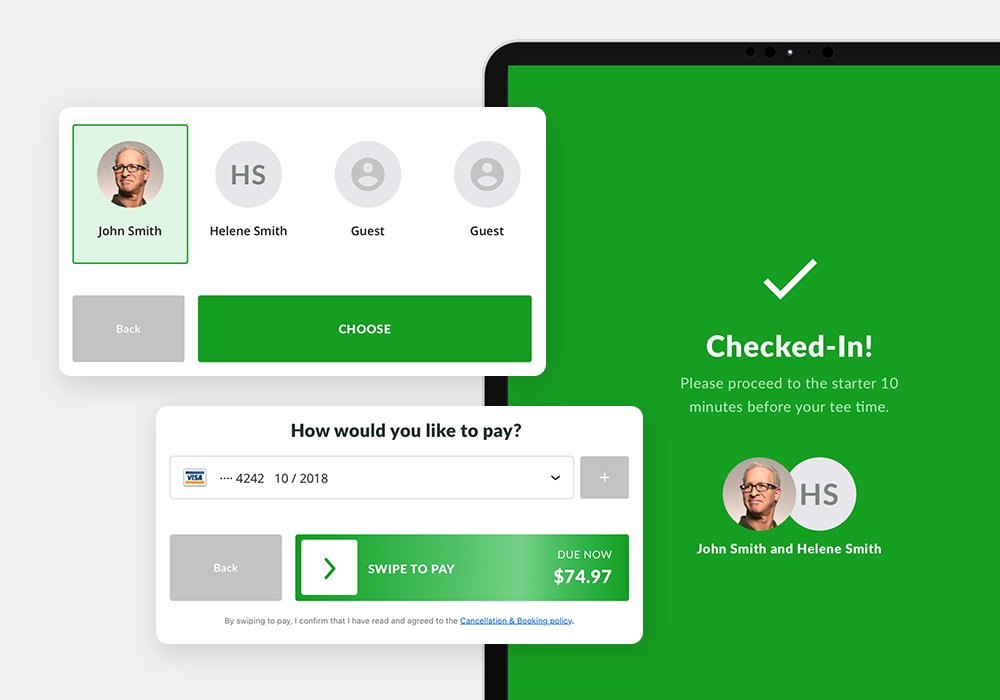 A golf course check-in experience like no other
Make your golfers' experiences as pleasant as possible with a hassle-free check-in process.
Check-in doesn't need to be exclusively in the clubhouse, golfers can check-in from any kiosk at your facility
Track and store customer data in a mobile dashboard
Generate up-sells for food & beverage or range balls through the kiosk interface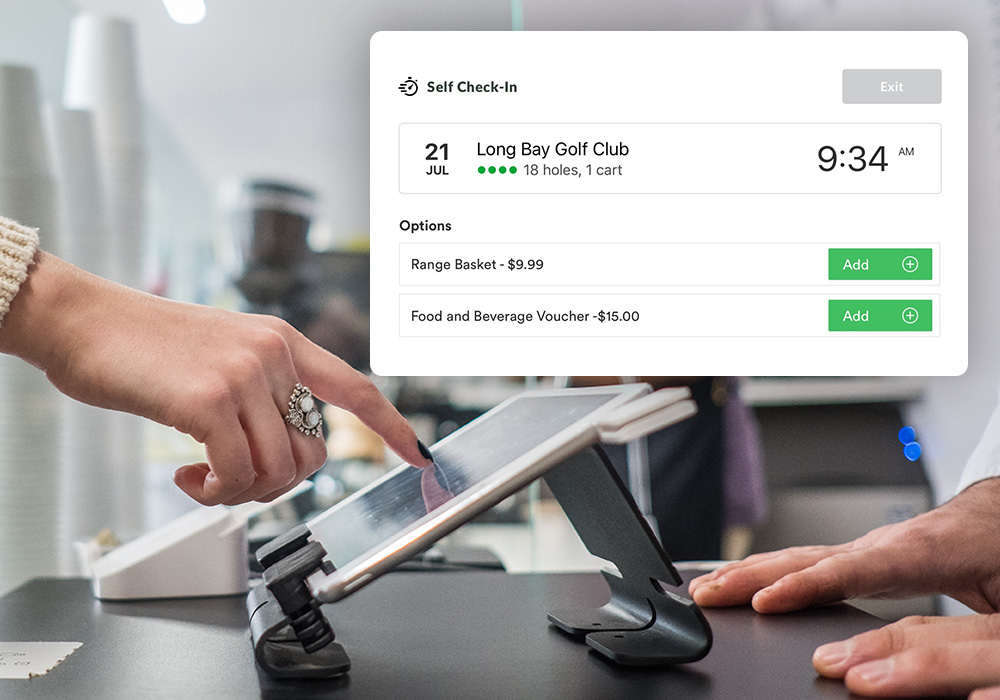 Rethink your staffing strategy
Less people in line means more time for staff to develop personal connections with golfers and enhance their experience.
Staff can now leave the counter and interact with golfers, making their experience better
Reduce your staffing expense with more autonomy at your facility
Move your staff from behind the counter to other revenue generating areas