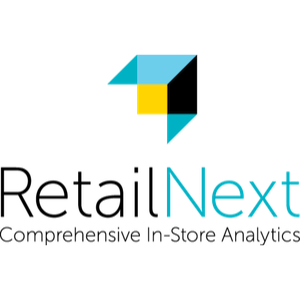 The first technology platform to bring e-commerce style shopper analytics, beyond traffic counts, to brick-and-mortar stores, brands and malls, RetailNext is a pioneer in focusing entirely on optimizing the shopper experience.
Through its centralized SaaS platform, RetailNext automatically collects and analyzes shopper behavior data, providing retailers with insight to improve the shopper experience real time.
More than 250 retailers in over 50 countries have adopted RetailNext's analytics software and retail expertise to better understand the shopper journey in order to increase same-store sales, reduce theft and eliminate unnecessary costs. RetailNext is headquartered in San Jose, CA. Learn more at www.retailnext.net.
Some key features include:
• Entrance traffic, pass-by, and staff exclusion counting
• Loss Prevention & remote video viewing
• Seamless integration with Lightspeed for sales, conversion, and other KPI metrics
• And hundreds of other ways to optimize and measure your in-store experience & data…
Category:
Product:

Retail