Cleverly Wrapped - Powered by Lightspeed
Cleverly Wrapped: The Women's Clothing Boutique Scarf-ing Down Profits at Lightspeed
Cleverly Wrapped is an independent women's boutique based in Stockbridge, Hampshire. Founded in 2014, Cleverly Wrapped has been curating eclectic collections of the unique and wonderful from around the world for nearly a decade. Since partnering with Lightspeed, they have been growing 10% YoY, transformed their stock management, and scaled their offerings from retail stores to pop-up shops. Read more to find out how.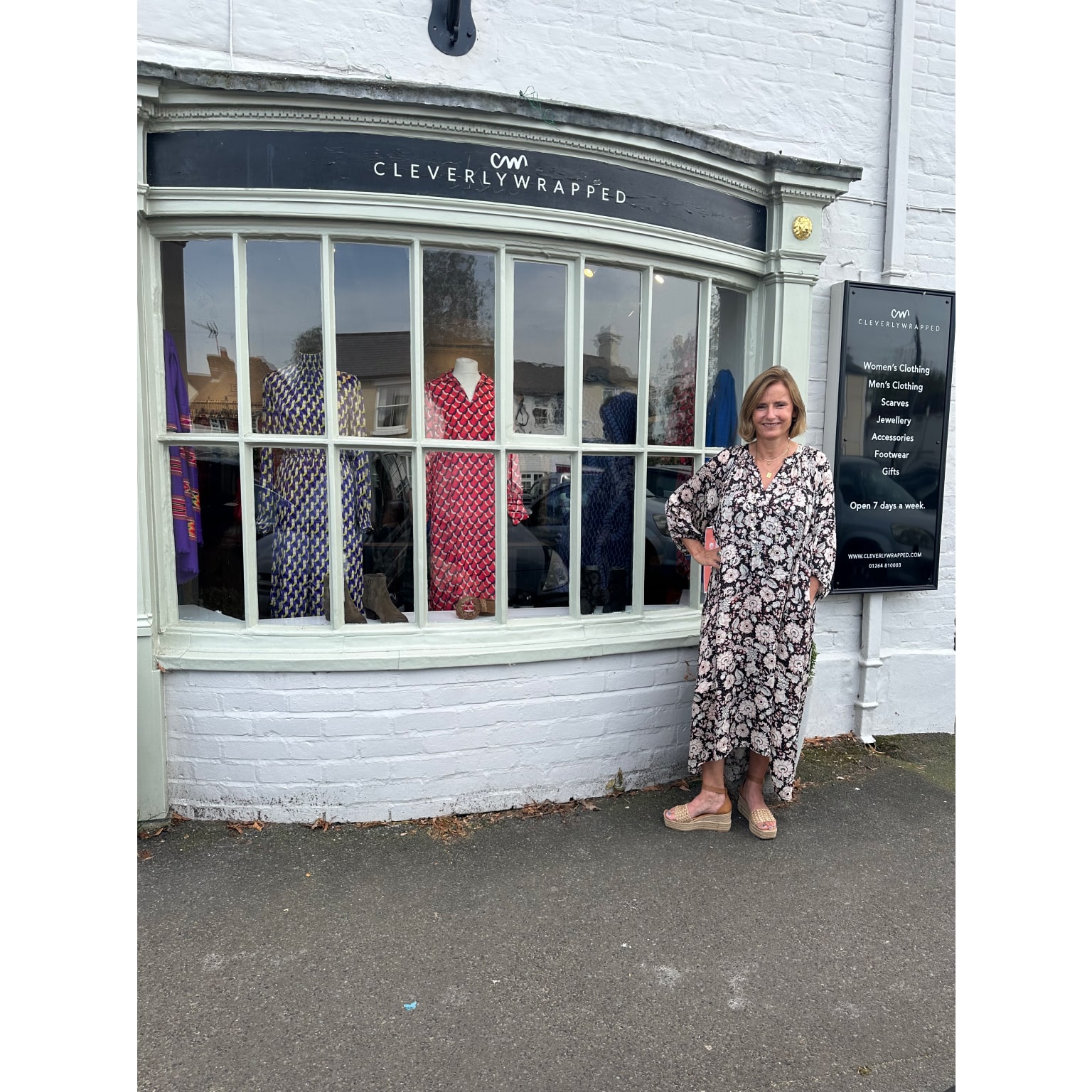 Business Type:
Products:
Locations:
Stockbridge, Hampshire
The Dawn of a Dream
Harriet Cleverly, Founder and Owner of Cleverly Wrapped, started her business with humble beginnings as an online-only scarf retailer. Since then, Cleverly Wrapped has blossomed, offering all manner of beautifully selected, elegant curations of women's clothing. In 2018, Harriet opened her own brick-and-mortar store nestled in the heart of Stockbridge.
"I worked in retail my whole life and decided that I had to do something for myself. I wanted to have a go at my own business. At that time, the growth in online retailing was very much coming from the gift category. So, I noticed that there was a massive opportunity in the market to sell scarves and launch a website that only sold scarves. The idea being that they're not sized, they're light, they're easy to post, and they make great gifts," Harriet said.
"We did that for four years, and did very well in the winter. But, it's impossible to sell scarves in the summer. So, we started stocking summer sarongs, wraps, kaftans, and sort of beachy things. And, it evolved from there. This was all online and then eventually it got to such a stage that I decided to open a shop." Harriet added.
"We're growing all the time, but our growth is currently organic. We're completely invested from within." said Harriet.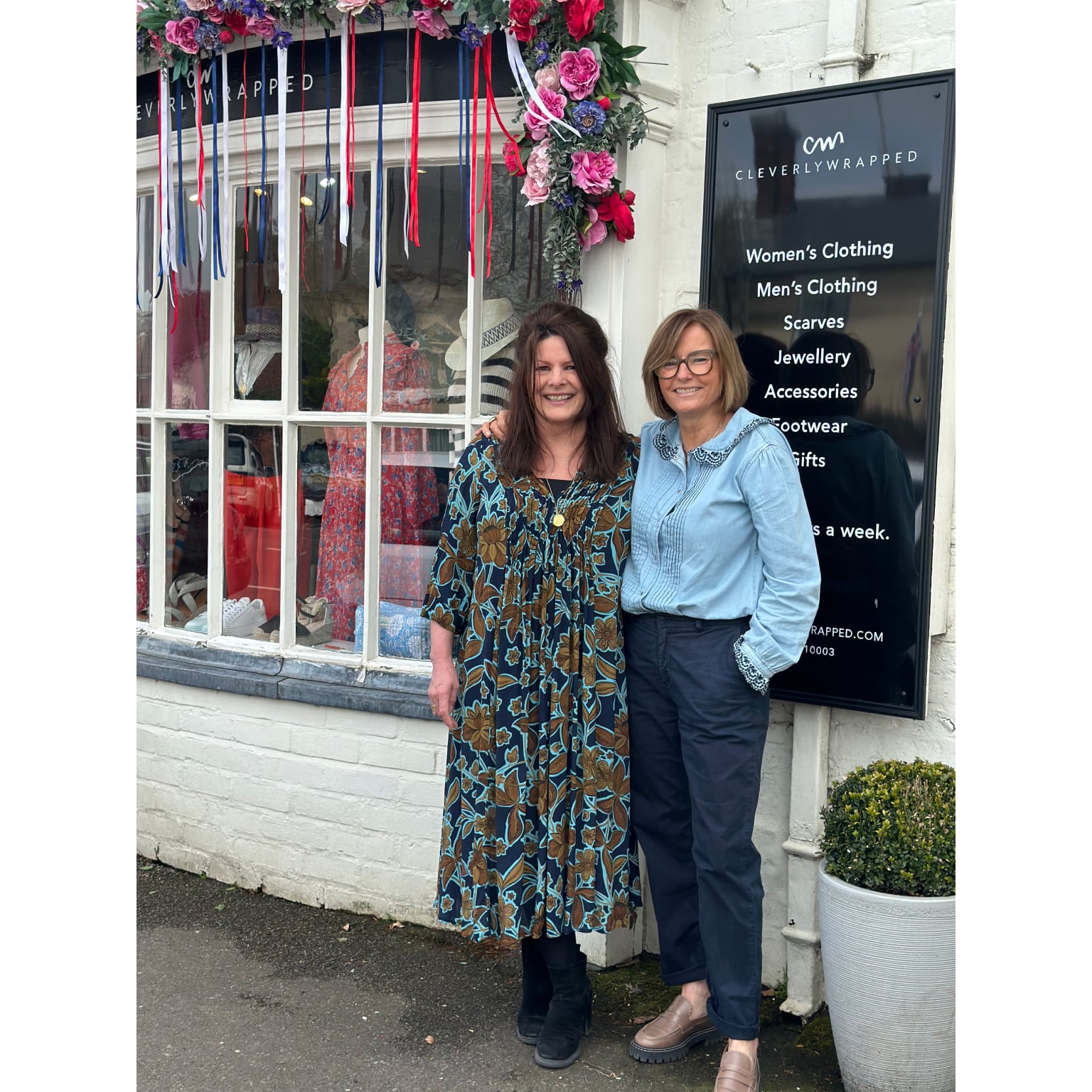 Cleverly, Cleverly Catchy Monkey
Standing out from the crowd in the fashion industry comes with obvious hurdles when competing against larger retailers. However, Cleverly Wrapped's success has come, not through being the loudest voice in the room, but having an incredibly warm and helpful team, unique handpicked pieces, and the ability to offer exclusive finds at various price points.
"I think we have some of the best customer service that you will find. We have very low staff turnover, and I try to hire people who are very much in the same age category as our customer. They just know the customers inside out. They know the products inside out. They understand the brands inside out. They are just really very good at what we do," Harriet said.
"If we get online orders, we send them out on the same day, however many we get. They nearly always get there the next day. People love that. If you send something back to us, we will refund it within an hour of receiving it, and send you an email to tell you that we've done that, which we think is quite unique in the industry." shared Harriet.
"We give a lot of sizing information and we're very happy, for customers who can't come in, to try stuff on for them in the shop, make them their own videos, send them to them, and that kind of thing. So, I think customer service would be the number one thing that I'm proud of." Harriet said.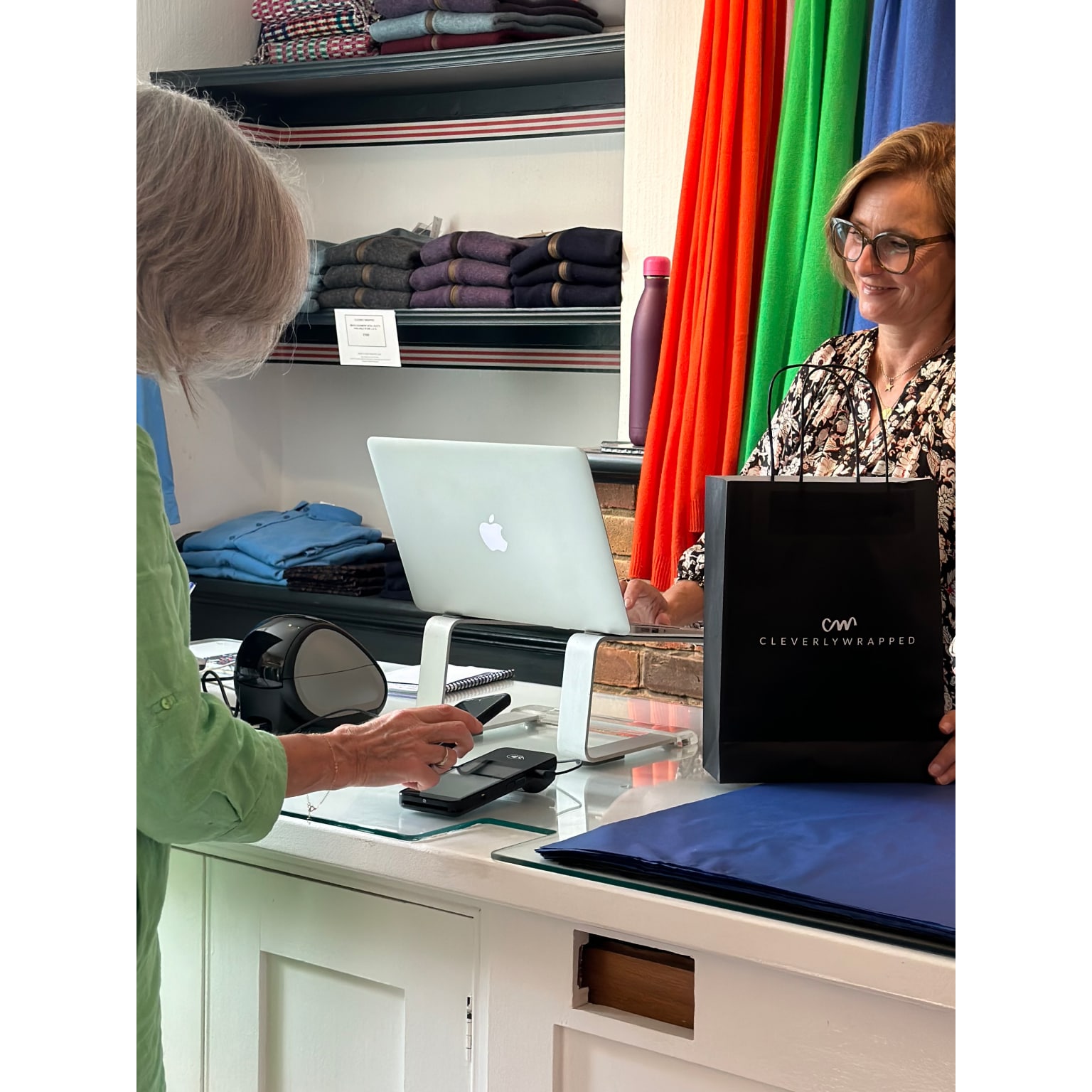 Discovering Lightspeed
Scaling your business is never easy. And, it's especially difficult if you don't have the right tools to enable your business to grow. With Cleverly Wrapped growing rapidly from their inception, it soon came time to start looking at an electronic point-of-sale system that catered to Harriet's need for effortless reporting, seamless stock management, and an easy-to-use interface that she could easily train her team on. After asking a friend, who also owned a boutique, which solution she was using, Harriet discovered Lightspeed.
"We used to put everything on the website manually, and then [when processing sales] in the shop, we just had manual tickets. So, we didn't have a solution at the time. Eventually, we just got too big," Harriet said. "Lightspeed is very intuitive to use and it's quite easy for us to train new hires. It's been very, very good." Harriet continued.
Seamless Stock Management. Anytime. Anywhere.
While Lightspeed ticked all of Cleverly Wrapped boxes, it was the inventory management solution that really stole the show.
"It's been fantastic for stock control. It does everything. I do one off-site pop up a year. In the first week of November, I go to a consumer show in Olympia called 'Spirit of Christmas'. It's seven days long and I have four members of staff working for me there. It's busy. And, we would take the same amount in that week as we would normally take in a month. In both the shop and online. So, we're taking a lot of money," Harriet said.
"What I do now is I take my laptop with me and set it up at the event as a temporary vendor terminal. So, it's incredible because I can sell all these units at the event and, in real time, it's deducted from the website and from the shop - right there. And, to be honest with you, without that, it would be chaotic! So, that's very positive. The stock management is everything." shared Harriet.
"Once it's on Lightspeed and published to the website, there's really nothing to be done which is great. And, I've seen that a lot of other shops I speak to are always doing stock takes and stuff like that. I personally don't find that necessary with Lightspeed." Harriet said.
When asked how much time she saves with Lightspeed's inventory management integrations, the answer was simple: "Hours and hours and hours and hours." Harriet shared.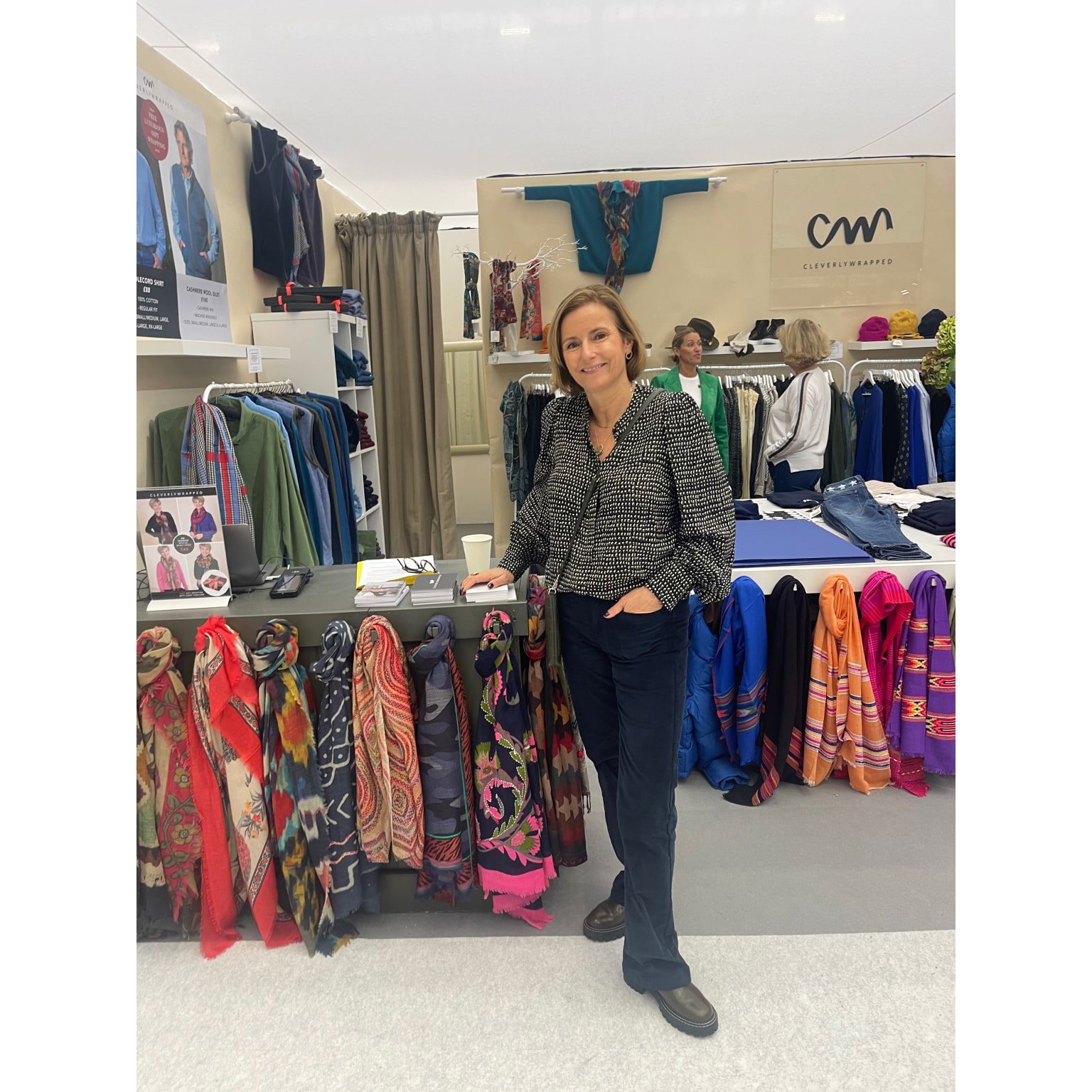 Paperless Processing. With Lightspeed Payments.
Payment processing can often come with its fair share of headaches. Especially, if you're doing everything manually. So, when Lightspeed Payments came along, payments processing became a breeze.
"It's been a massive time saver because before we had old fashioned machines where you had to print everything out, put them on a spike, and then reconcile them at the end of the day. Whereas now, you don't have to do anything", Harriet said.
"It's better than anything I've used. The fact that we don't have to have all those receipts. There's no paper. All our customers just get emailed receipts. So, we are completely paperless here, too". Harriet added.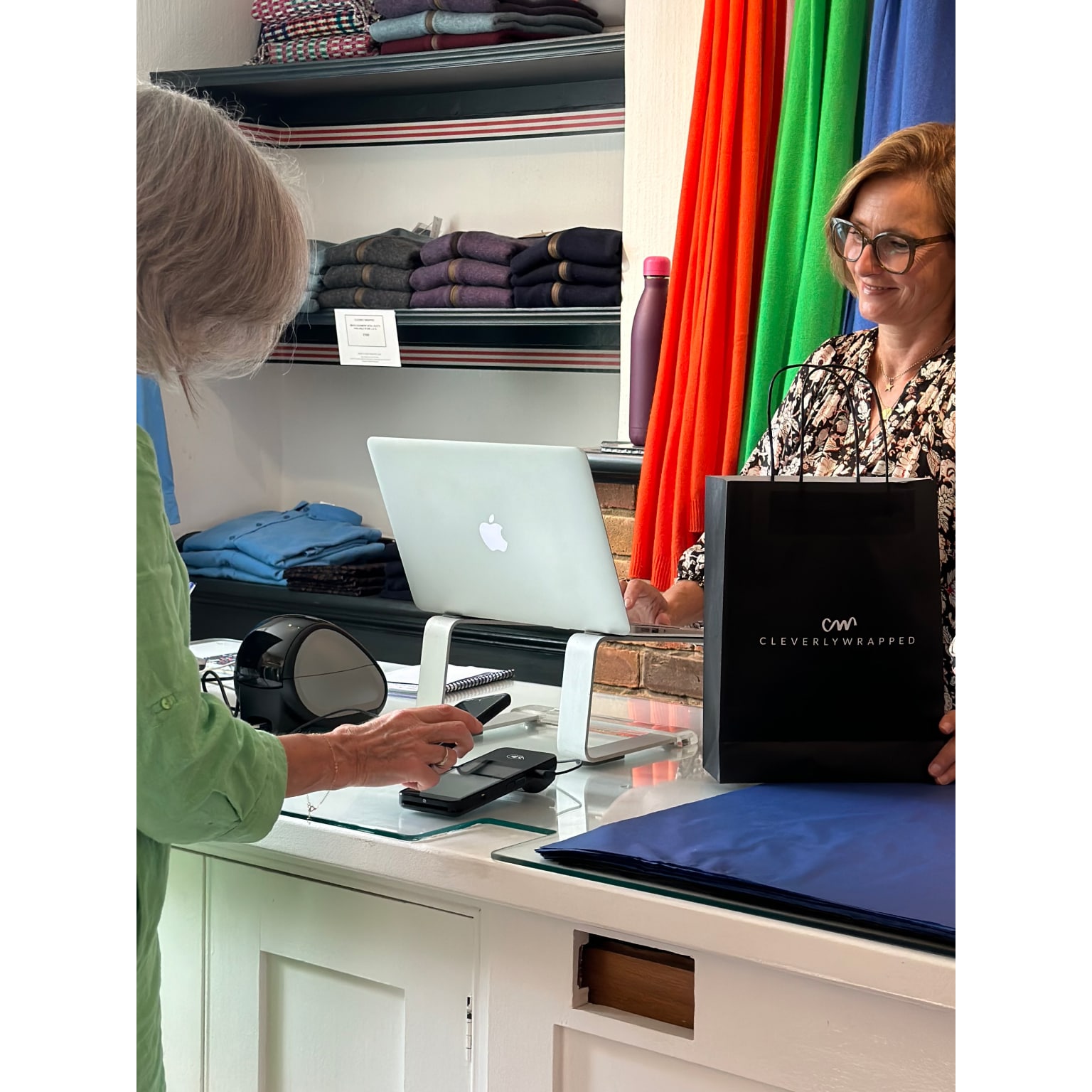 Cleverly Wrapped uses Lightspeed Inventory Management to save hours upon hours of time.
Find out how you can too.

Powering the world's best retailers.