Analytics and reporting for your store
Lightspeed Analytics
What are my best selling items? Which items are gathering dust? How often do my best customers buy? Our new analytics tool doesn't only gather the data for you, it makes the analysis. Your data is translated into tips and insights that will make you sell more.
Check your interactive dashboards
Gain marketing insights
Get rid of your dusty inventory
Measure customer demand
Over 40 reports included
Items sold, total sales over any period of time and profits, everything you need to know about your sales is right here in the POS. Lightspeed Retail generates and lets you export all the reports you need to grow your business.
See how your stores are performing
Export reports in your preferred format
Check your data across locations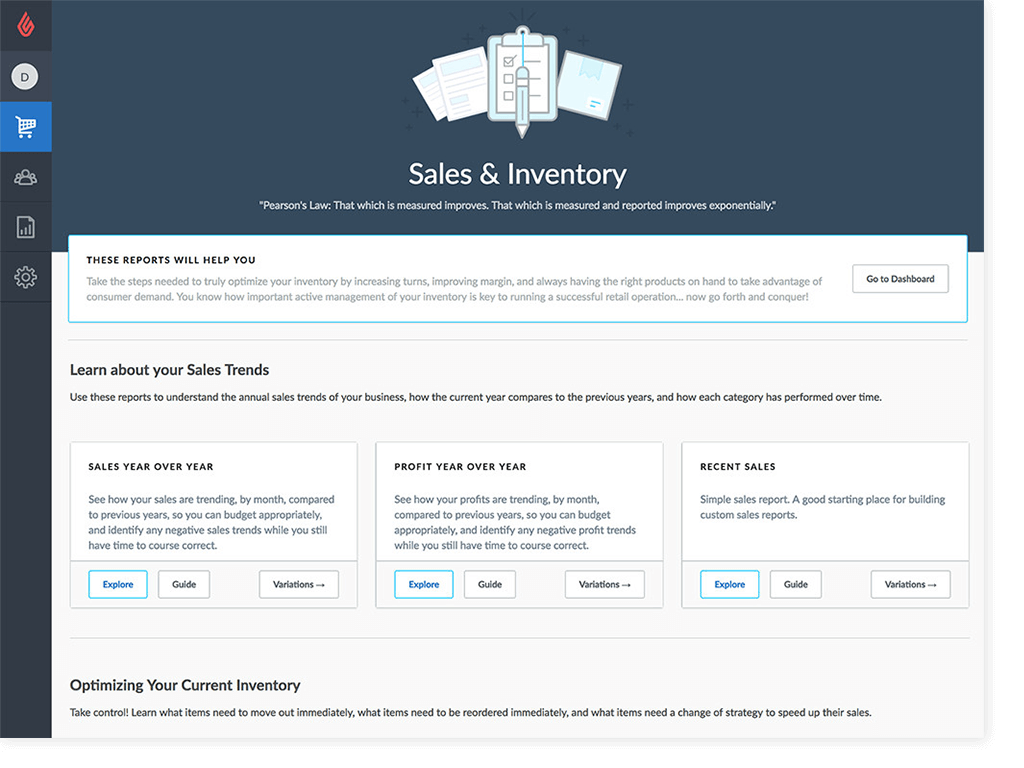 Employee performance
Identify the strengths and weaknesses of your employees to build the perfect team. See when they are working, when they are selling, who discounts the most and train them to be more efficient.
Check sales per employee
Plan for rush hours
See the average transaction value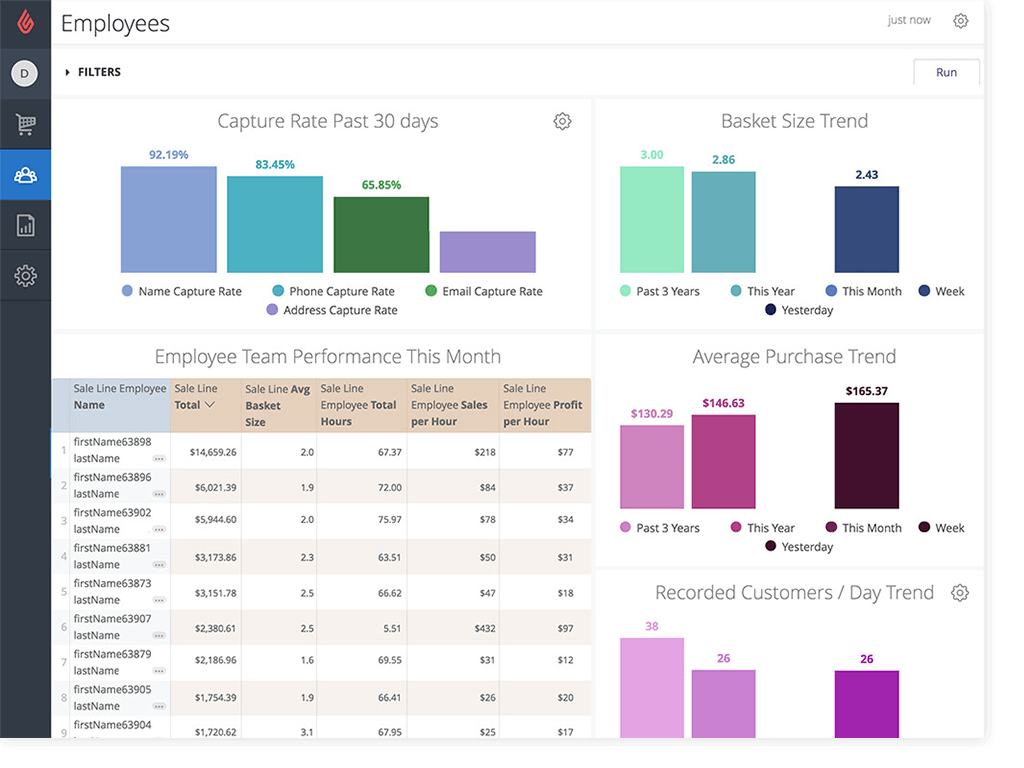 Explore the world's most powerful ePOS for free.
14-day trial. Unlimited access to all features. No credit card required.