Speed up your checkout process with integrated payments
Total efficiency
Create a better and faster checkout experience for both you and your customers with integrated payments.
No need to enter amounts manually
Prevent human error and lost revenue
Process sales and checkout customers faster
Close out your day faster
Plug-and-play terminal set-up
Total security
Don't take chances when it comes to security. Protect your business and your customers from fraud with a payment processor that is directly connected to your POS.
Work with a PCI compliant provider
Get EMV compatible hardware
Avoid financial or manual entry errors
Let your customers know their information is kept safe and private
Total mobility
On a busy day, you can't afford to have your staff stuck behind the cash register. Let them take payments on the sales floor and save time by completing daily tasks while answering customers' questions.
Take payments anywhere in your store
Avoid long waiting lines
Process more transactions
Accelerate the shopping and checkout process
Total flexibility
Plastic, paper, or coins: accept all payment methods and never miss a sale. Customers can buy your products in store and online with the same flexibility, and you can manage refunds without breaking a sweat.
Process refunds without having to ask the cardholder to present their card
Take payments over the phone
Accept all payment methods
Offer the same payment options in store and online
Use one processor for every sales channel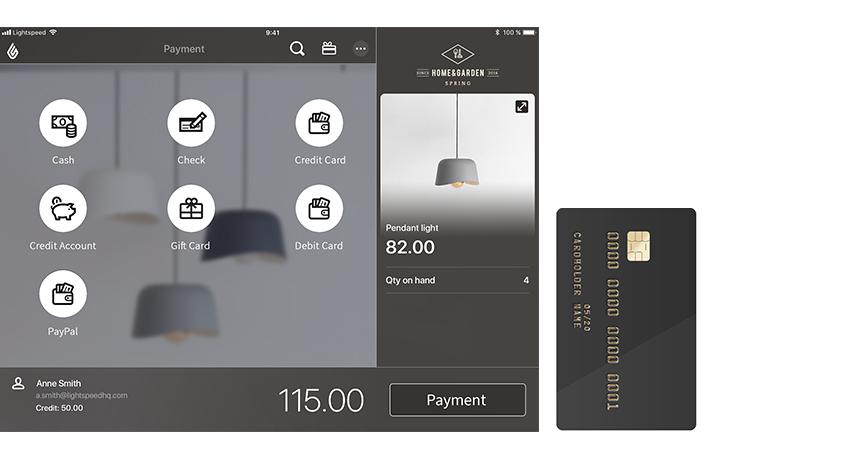 Start a free trial
and see how our EPOS can work for you