Move with the times with an advanced mobile POS
Lightspeed Retail ePOS is the all-in-one mobile pos for driving your business forward.
One mobile point of sale, multiple touchpoints
With Lightspeed's all-in-one mobile point of sale, you can flexibly manage your retail business. No matter your business type or number of locations, it's all-in-one with Lightspeed.
Ring up sales, manage inventory and access advanced analytics from a mobile tablet.
Track sales, create discounts and create purchase orders with an easy-to-use back office
Cut down on queues and make a sale from anywhere in your shop with a mobile ePOS
Run a rewards programme from your ePOS with Lightspeed Loyalty.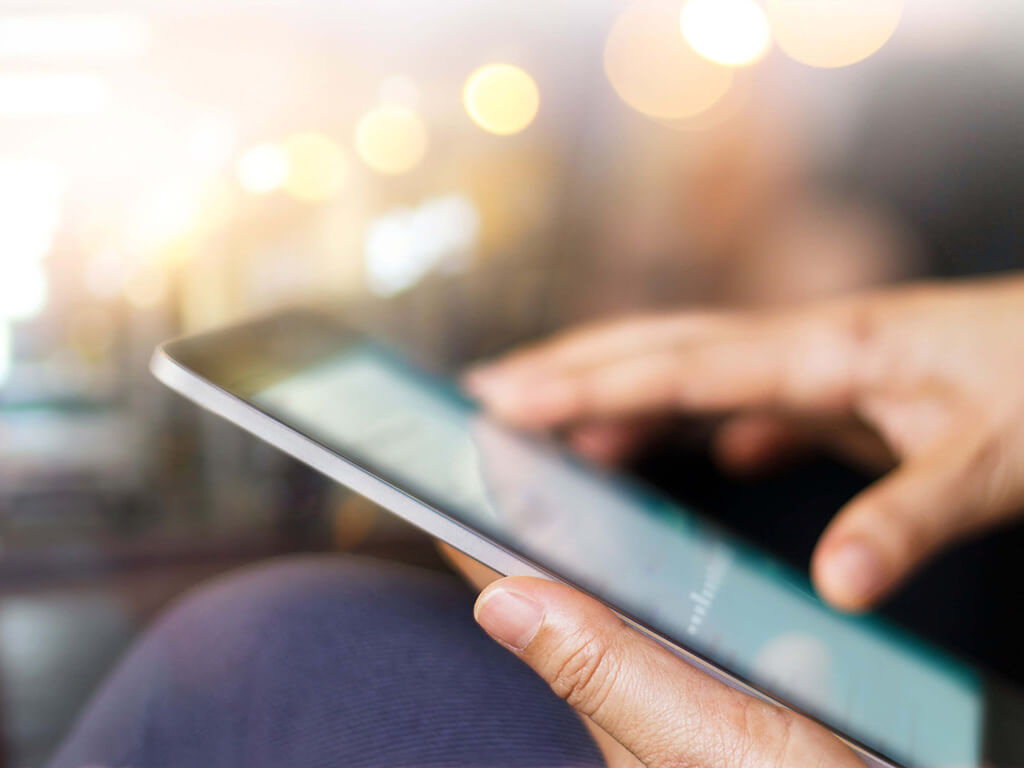 The reliable tablet POS
From hardware to software, Lightspeed mobile point of sale has the tools you need all in one place.
Connect with payment terminal and accept a range of payment types
Easily train staff with an intuitive user experience
Kit out your mobile point of sale with wireless cash drawers, barcode scanners, receipt printers and payment processors
Choose from a range of advanced WiFi and Bluetooth hardware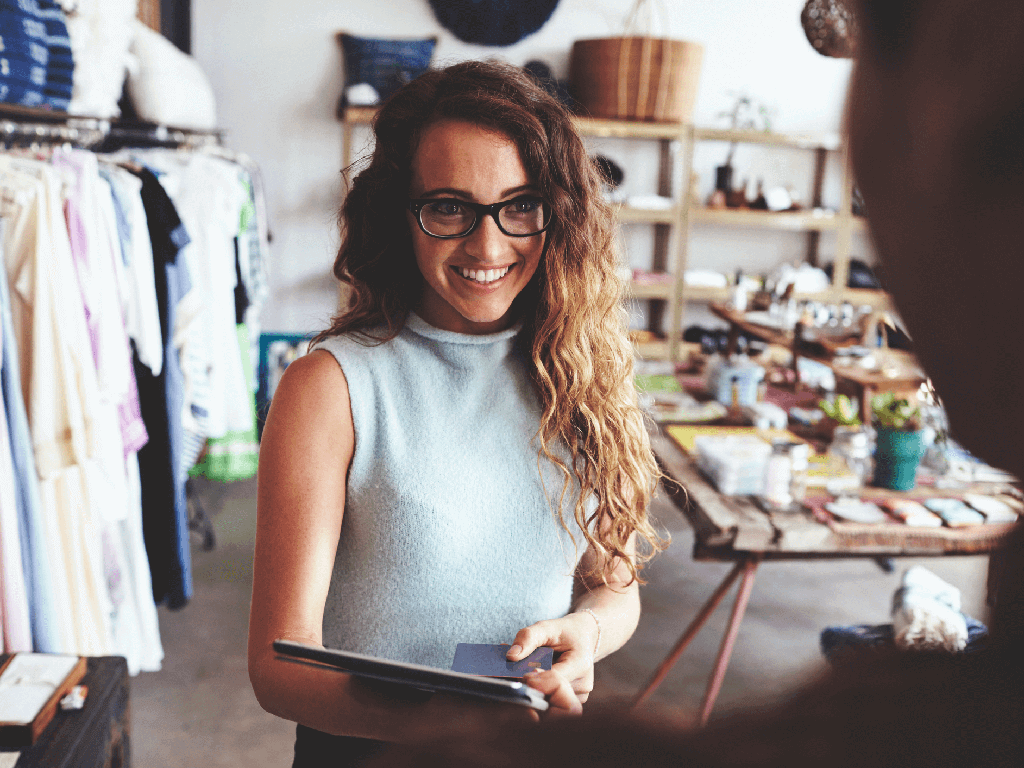 Manage inventory on-the-go, online and off.
Lightspeed Retail ePOS is your mobile one-stop-shop for retail inventory management, whether for your bricks-and-mortar store of eCommerce website.
Simplify multi-location ordering with centralised purchasing and master orders
Manage stock between locations with quick and easy product transfers
Manage your eCom inventory from the same mobile point of sale system that runs your physical locations
Import your stock online from every location and organise your shipments from your eCom back office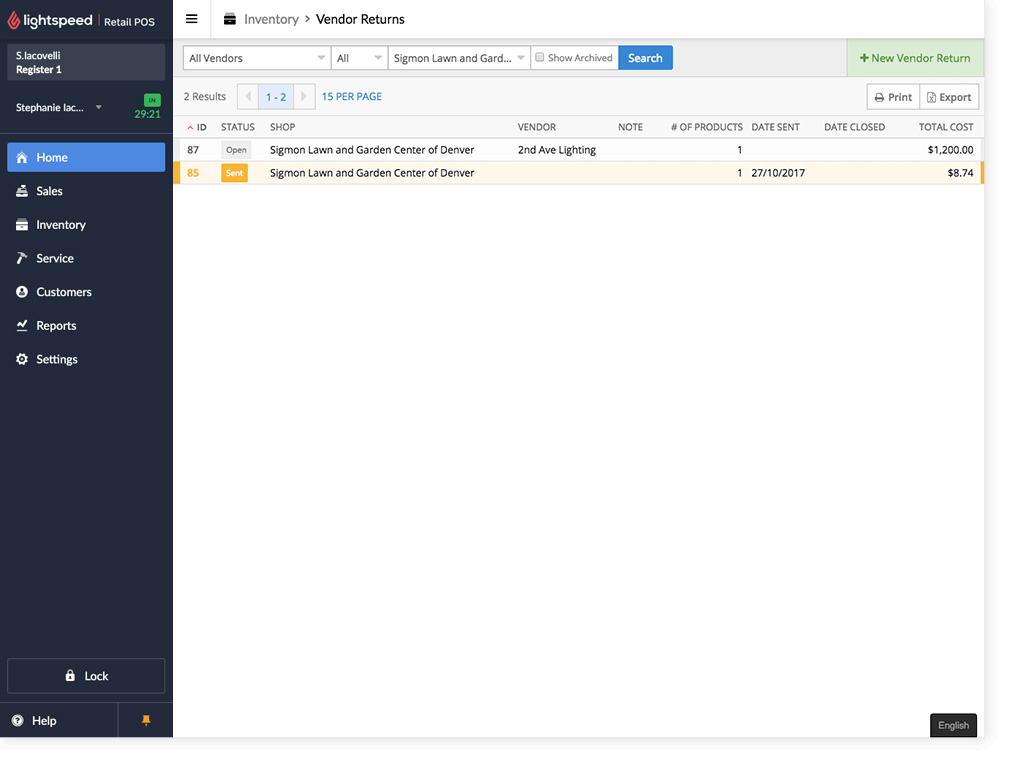 Increase profits with over 50 built-in mobile reports.
Track everything that contributes to your success in real-time and take full control of your retail business. Let your mobile ePOS system tell you what's working with built-in reporting.
Check on your sales, profits and trends with built-in revenue reports
Track costs and margins, negative inventory and transfers with built-in inventory reports
Track employee performance with reports on units per sale, voids, work orders and more
Want even more data? Add Lightspeed Analytics to your ePOS system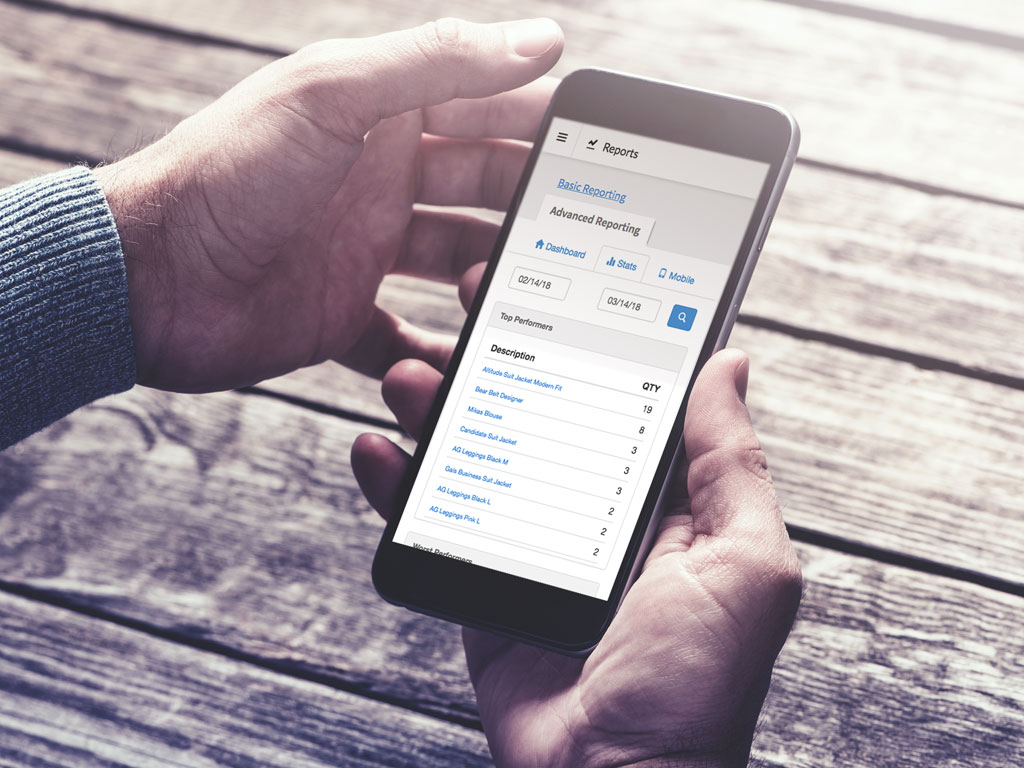 The kind of support you've always wanted.
One-on-one onboarding sessions, dedicated support, regular check-ins, webinars, demos, videos and guides. We have everything you need, when you need it—all for free.
Unlimited 24/7 support from a dedicated team of specialists
Free one-on-one onboarding session
Fully stacked library of guides, webinars, demos and videos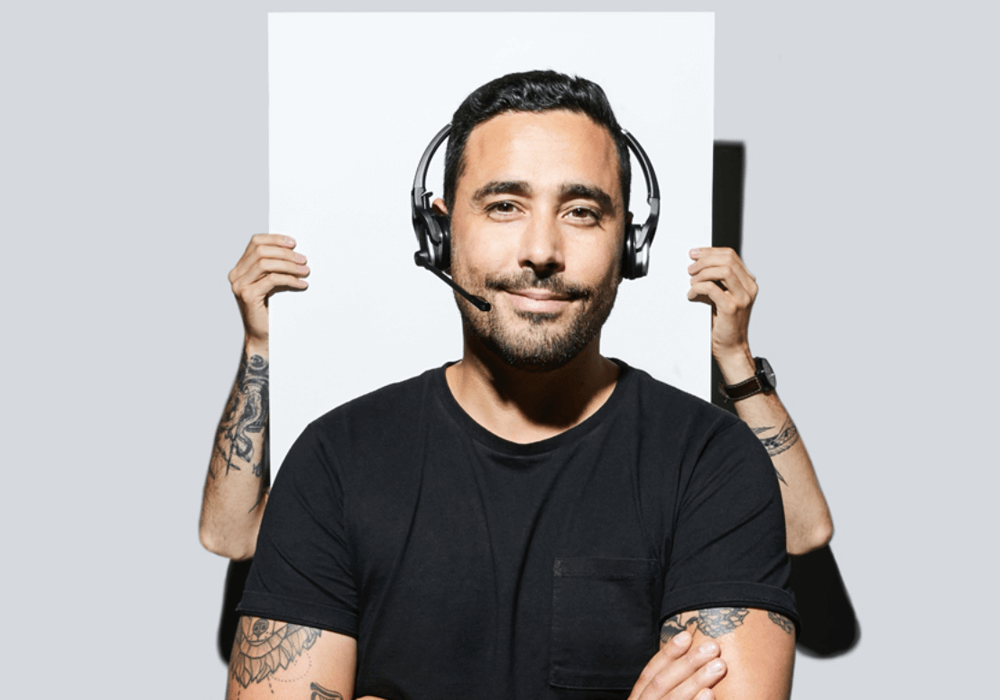 Explore the world's most powerful ePOS for free.
14-day trial. Unlimited access to all features. No credit card required.
Frequently Asked Questions
What is the difference between POS and mPOS?

Most legacy POS systems our built for desktop computers, and can therefore only be used from a fixed position within a retail space. This is generally an inflexible solution and can contribute to the build up of queues in your shop.

On the other hand, a mPOS or mobile point of sale can used from an iPhone or iPad, which mean sales can be process at any point in your shop. Integrated payments and support for Apple Pay means you can also take payments without being chained to a cash register. This cuts down on queues, and allows for a more flexible and better quality customer experience.
How can I use my mobile phone as a POS?

You can access Lightspeed's analytics and inventory management software from your iPhone but you cannot process sales - this can only be done from a desktop or iPad.
How much does a portable ePOS cost?

Lightspeed's pricing varies depending on the type of subscription you wish to purchase. Find out more on our pricing page.