How technology can help your hotel grow and thrive
A hotel PMS and ePOS work hand in hand, sharing each other's data to give guests a seamless experience throughout their stay. Lightspeed joined forces with partners Apicbase, Apaleo and Planday to discuss the power of upgrading your technology, and how it can help your business save money, retain staff and attract new talent.
A more efficient way to run your hotel.
Discover the ways cloud-based technology can help your business grow and thrive.
Build a better understanding of your guests by gathering data at all touch points.
Improve staff satisfaction with simple to learn and simple to use systems.
Make smart decisions that are backed up by real-time data.
Create a smooth customer experience by reducing manual mistakes.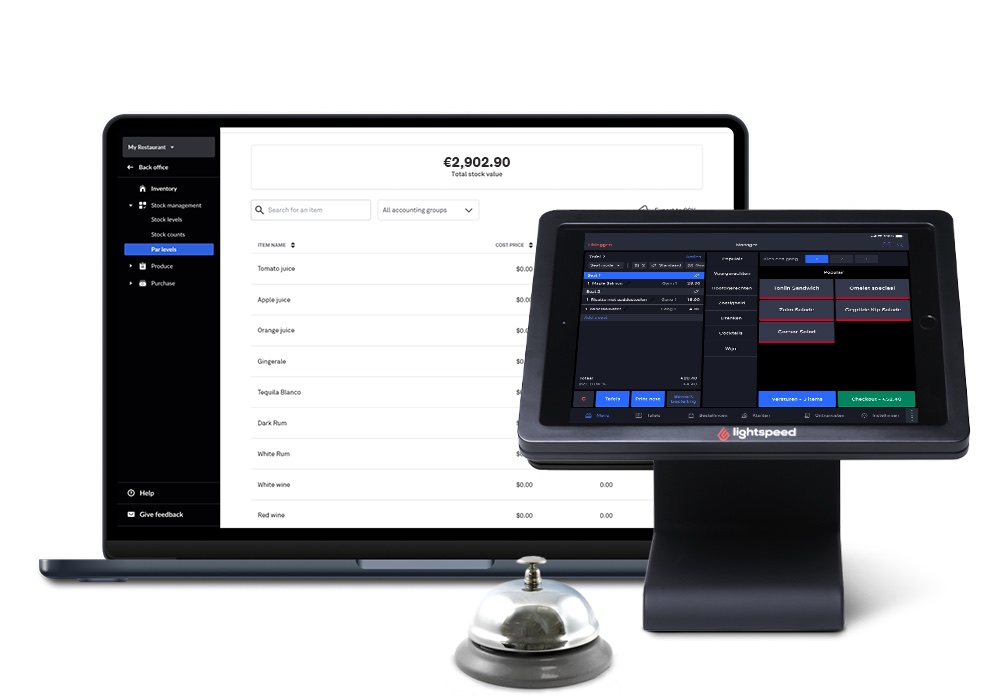 Let your employees do more of what they love.
Spend less time on the manual tasks and more time on what matters.
Thibault Catala, Founder of Catala Consulting says: "Technology is not here to replace anyone in your team, it is more to extend the capacities of your team."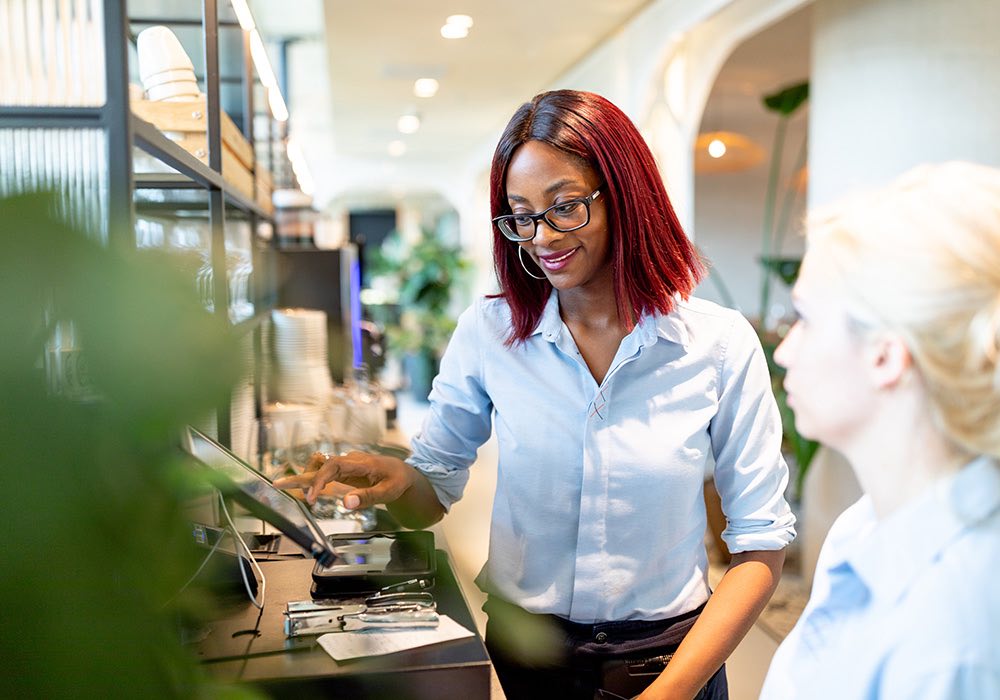 Make data-driven decisions.
Learn what's working and what's not, so you can adapt fast.
"Look at your data to become agile and improve. Through this you can really go to the next level." says Florian Montag, VP of Business Development at Apaleo.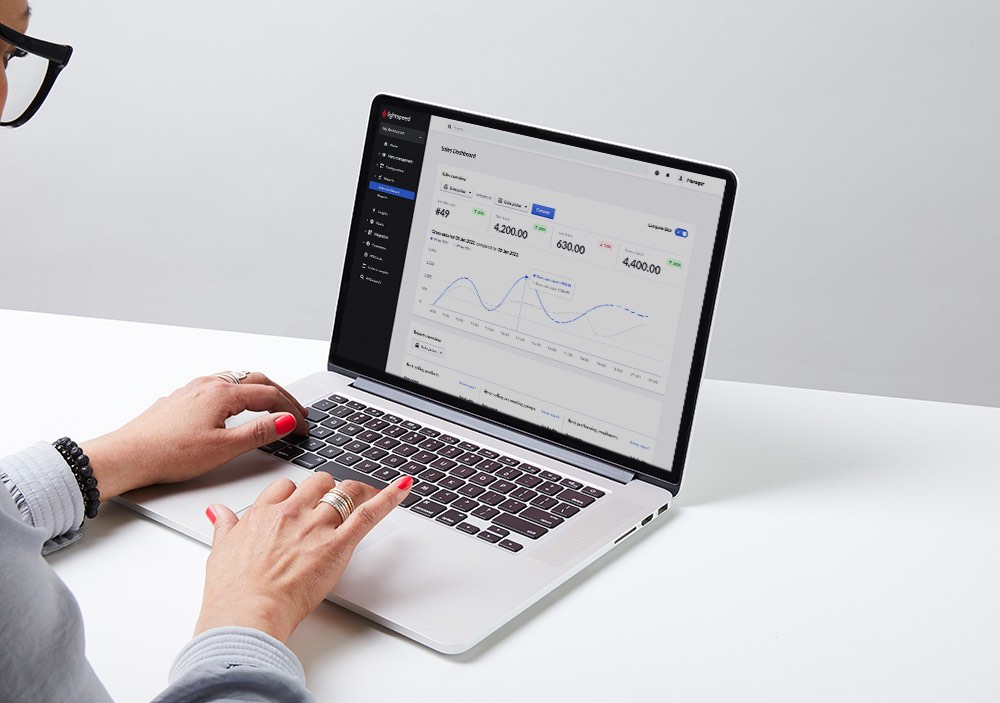 Hotel restaurants powered by Lightspeed
Create a seamless hotel experience with Lightspeed ePOS.
Simplify, scale and provide exceptional guest experiences with our one-stop commerce platform. Lightspeed is more than an ePOS—it's the centre of your hotel restaurant operations.
Trusted by hotel owners around the world: Lightspeed has been integrating with PMS systems longer than any provider on the market, helping hotels of all sizes simplify operations.
Get modern technology that scales: Fast and secure payments, contactless ordering and other features that can be added as your hotel business scales and grows.
Get help when you need it: From implementation to day-to-day operations, our experienced team will ensure you're taking full advantage of what Lightspeed has to offer.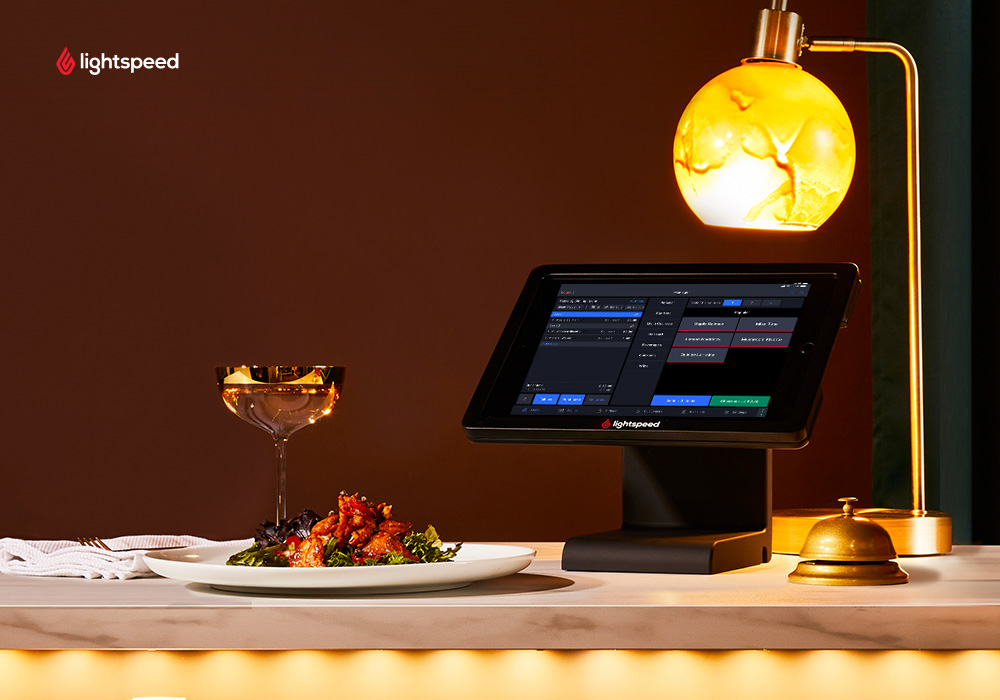 Apicbase gives you full visibility of your back of house.
Close the gap between theoretical and actual food costs in your restaurants, dark kitchens and central kitchens using industry-leading restaurant management software.
Centralise data: Centralise your F&B data in one place. As the numbers change, so do your cost and profit calculations.
Standardise work: Standardise recipes, inventory, and traceability to immediately notice any errors and take action.
Boost profitability: Boost profitability without increasing your employees' workload by improving efficiency in your kitchens.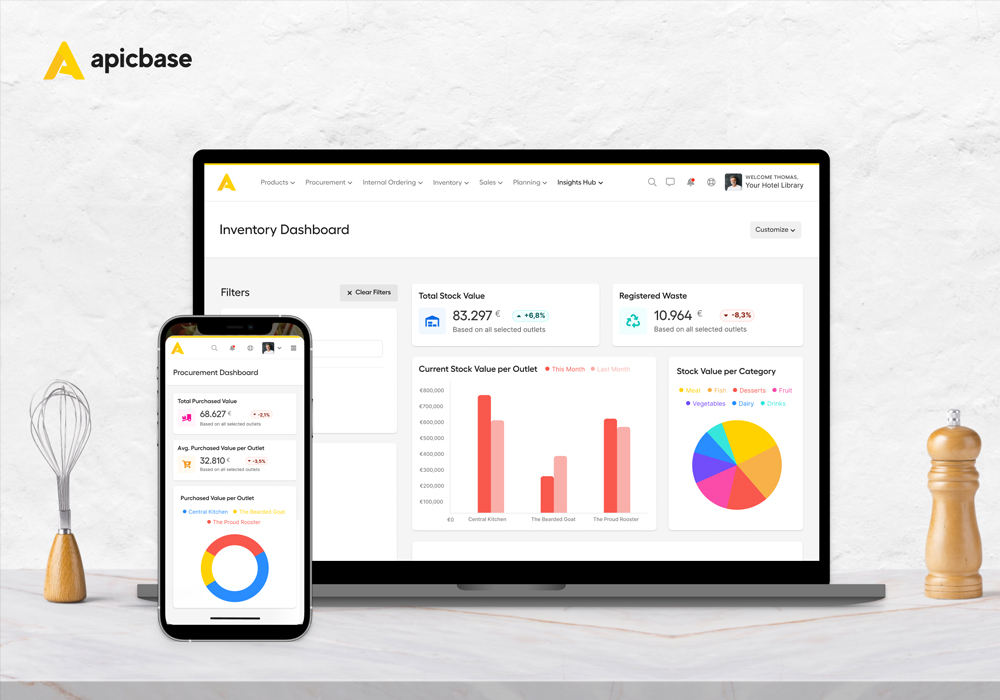 Create digital guest journeys and automate operations with Apaleo.
Transform your guest experience and business operations with best-in-class apps.
Innovate with custom solutions: Leverage seamless integrations at no extra cost and make use of our well-documented APIs for your custom solutions.
Integrate your payments: Apaleo Pay is the integrated guest payment service inside the Apaleo hospitality platform. Apaleo Pay gives you a guest-centred payment experience, centralising all charges from booking to checkout.
Empower your staff: Automate mundane processes to give your staff more time to focus on high-impact tasks and the tools to deliver a memorable experience.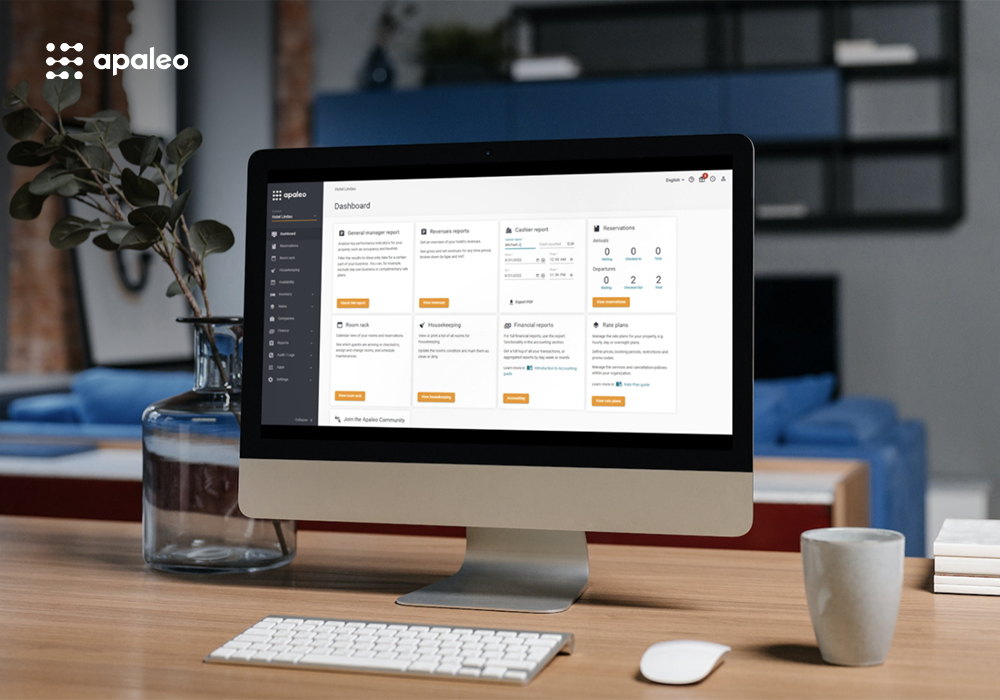 Planday uncomplicates workforce management.
Discover Europe's leading workforce management solution​ with more than 400,000 users around the world.
Achieve more: Achieve efficiency with an advanced scheduling tool, easy integration to your existing systems, and a scalable and flexible software to meet your needs.​
Empower your people: Engage and support your teams to collaborate, share information, and access information anywhere at any time with an app.​
Meet your business needs: ​​Stay in control of labour costs, get your payroll right, and have the confidence to meet security and compliance with local work regulations and data storage.​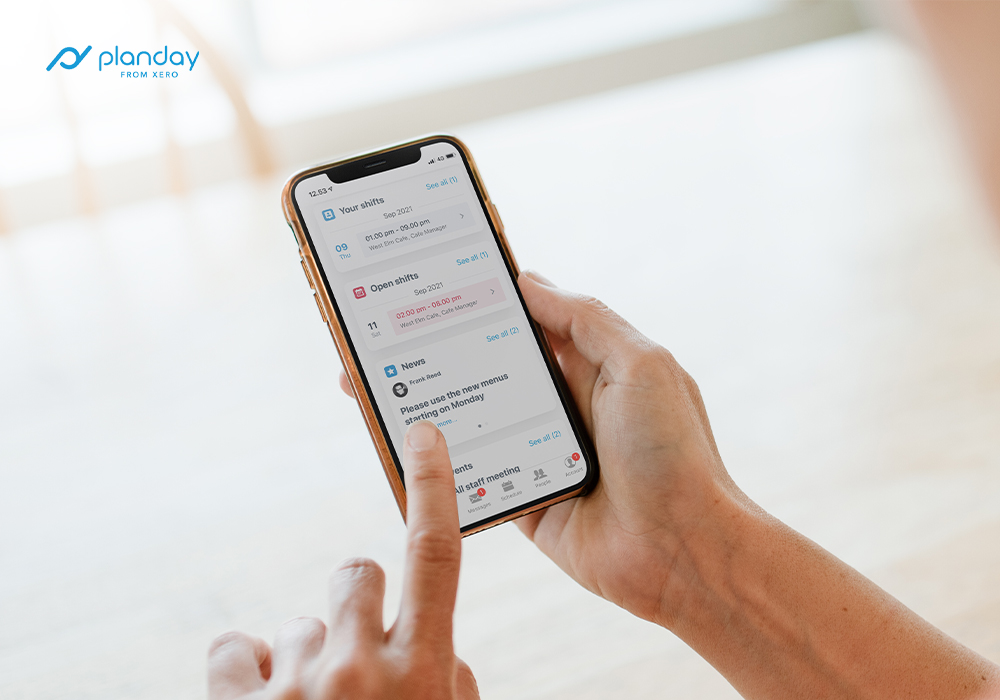 Find out what Lightspeed and partners can do for your hotel
Unleash new opportunities by upgrading your tech stack.