Create unlimited barcodes for your products for free.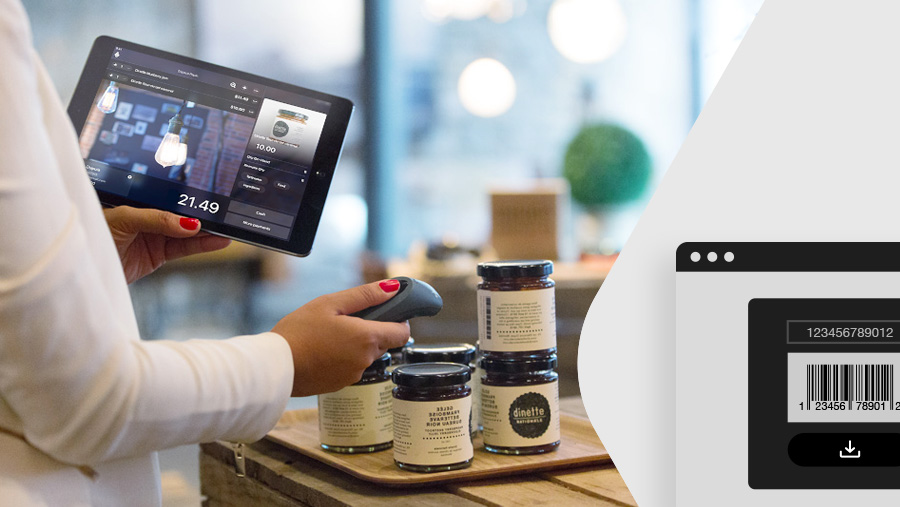 Tool
Tired of manually managing your inventory? Create unlimited unique barcodes for your inventory today with our free barcode generator tool. It's easy to use and compatible with all scanners.
Structuring your inventory starts with a barcode system.
Follow these four steps to download your unique barcodes:
Step 1 – Enter your 12 digit barcode and click Generate barcode.
Step 2 – Download and open the SVG file through any internet browser.
Step 3 – Print your barcode using a label printer and tag it onto your product.
Step 4 – Scan your tags with a barcode reader connected to your POS to add an item to a sale.