Eight years ago, Ariel Cohen and his brother opened a community restaurant in Hendon, North London. After almost a decade of success, they decided to extend their business into a grill house – incorporating the building adjacent.

Now they have two operations under one roof: a grill and a cafe. Both operations offer different menus, at different hours, for different types of clientele.

In early 2021, just before the first stage of reopening in the UK, Bagels Bar took a step to adapt their business to changing diner habits and expectations by adopting Lightspeed Order Anywhere.

"We've been using Lightspeed Order Anywhere in our new grill house but since we're so impressed with it, we plan to start using it for our coffee house too," says cofounder, Ariel Cohen.

We spoke further with Ariel to find out how Lightspeed's advanced technology stack has impacted his business.
Looking to upgrade your restaurant tech?
Lightspeed Restaurant ePOS provides your restaurant with tools for longevity. Download our free guide and learn how to build a more resilient business.
How did you get introduced to Lightspeed ePOS?
We needed a system that could accommodate and streamline our delivery and takeaway service. Lightspeed not only proved to be a great ePOS, it's integration with Deliverect really helped us.

Before using Lightspeed, we handed delivery orders very inefficiently: one person's sole responsibility was to take delivery orders from the phone then punch them manually into a separate ePOS.

After adopting Lightspeed, we saved ourselves so much time and reduced the amount of mistakes and input errors that were occurring. Wait times went down because we could process orders quicker.

After integrating our delivery service with Lightspeed, we soon realised that it wasn't just great for delivery, it's a better system all round, much better than anything else we were using beforehand.

We opened our grill house during COVID-19, so since we opened we haven't been able to rely solely on dine in. People ordering takeaway or delivery have made up most of the sales since we opened. It made up a big part of our revenue.
What specific challenges were you facing that prompted you to adopt Lightspeed Order Anywhere?

Throughout the pandemic, we were receiving an influx of phone orders because customers didn't want to pay the extra fee charged by third-party apps for their takeaway orders.

We had a manual process for handling those orders—that led to more input errors, and our phone was constantly ringing. We had to assign one member of staff just to process phone orders.

Order Anywhere made the whole process easier because we were now free to run our own click and collect service-without paying extra commission fees.

That benefit was extended to customers too, since they now had the option to pick up their food without having to pay high delivery fees. Most of our customers are local, so they didn't see the benefit of paying extra for something they could just as easily pick up themselves.

We also had the problem of maintaining social distancing in our premises while customers were waiting to pick up their food. Lightspeed Order Anywhere solved that by letting people select their own pick-up times.

If they'd like to pick up straight away, it tells them exactly when their order is ready. That's hugely reduced the queues and on-site waiting times, which helps keep our staff and customers safe.

It's a win-win for us because not only does Lightspeed Order Anywhere speed up service, it also means staff have more time to focus on the customer needs: volume has gone up, but the quality of customer service has gone up with it.

Also, our peak hours are very short and very intense, usually based around the weekday lunch rush. So we couldn't accommodate for that with phone orders alone. Order Anywhere gives us a stable platform whereby we can handle high volume without getting overwhelmed.

Now people can order ahead of time. They don't have to come into the shop when they need to order, and so can avoid long waiting times during a busy lunchtime hours, they can use Order Anywhere to select the particular time they'd like to pick-up their food, so we can plan ahead and they can get their food when they want it.
So your click and collect trade has increased since using Lightspeed Order Anywhere?

Yes, for sure! Now that people have realised how quick and easy Lightspeed Order Anywhere is, it's even surpassed the number of phone orders we get. It brought down the number of phone calls we received but also increased the amount of people who were ordering, because it just makes it so easy.

People can just go to our website, click the 'click and collect' button and order from there. It's become very easy for them and that resulted in a clear uptick in click-and-collect sales.
What else can you do with Lightspeed Restaurant ePOS?
Watch our product demo and see for yourself.
Do you use the platform for dining in too?

Yes, we're able to generate QR code from the platform's back office. We laminated them and placed them on each table.

If customers wish to add something to their order, they don't have to get the attention of a waiter. They just need to select it from our menu on the Lightspeed Order Anywhere app, and it will be ready within a few minutes – so it's hugely convenient for customers dining outside.
How has the platform been received by the staff?
Staff like it because it makes things less stressful for them. All order are sent to our Lightspeed iPad ePOS, then to the kitchen from there. They can keep track of orders very easily, which gives them peace of mind and that's reflected in the way they interact with customers.

Staff can also easily make menu changes in the Order Anywhere back-office. If we're out of stock or if a dish isn't making as much money as we hoped, we can simply remove it. Those changes will appear on the customer facing app within minutes.

It's also been a massive help with helping staff handle highly personalised orders. We have a Deli Counter, where customers can choose which filling they'd like with their bagels. Before adopting Order Anywhere customers would select their fillings on the spot, which took up a lot of time.

Now, customers can select their toppings directly on the app, and staff can prepare their orders based off of that. It eliminates a fairly time-consuming process from our customer service. As you can imagine, taking those kinds of orders by phone was very difficult!
How easily does Lightspeed Order Anywhere integrate with your Lightspeed ePOS?

Yes, that's another big benefit. With a consolidated platform like Lightspeed we can see all our sales data from different revenue streams, like Delivery and now Order Anywhere. We don't have to manually add up sales data between different platforms.

You can also track which items are doing well on different platforms. If an item is selling better through delivery than it is through click-and-collect, we can adjust our menu accordingly. Having all that data in one place is a huge plus.
What would you say to someone who was considering adopting Lightspeed Order Anywhere into their business?

I'd say go for it! Adopting the platform has been one of the best decisions we've made, especially during COVID-19. Not only is Lightspeed Order Anywhere head a brilliant platform for click and collect and contactless dining.

Lightspeed as a company has a solid support team who are always willing to help, plus they are constantly updating so you grow and adapt alongside them.

The fixed fee is a big thing for us as well. A lot of platforms we looked at charge a fee depending on how well your business is performing: you're working hard and the platform takes a percentage of the profits.

Whereas with Lightspeed Order Anywhere, the model is fairer in that you pay a fixed fee and that's it, no extra commission, no hidden costs, you just get what you pay for. On top of that, the click and collect system is so advanced, it's pretty much a no brainer!


Learn more about what Lightspeed can do for you.
Talk to one of our experts, and learn how we can tailor Lightspeed to your business needs.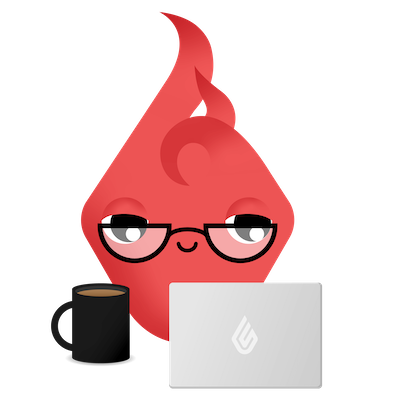 News you care about. Tips you can use.
Everything your business needs to grow, delivered straight to your inbox.