As retailers navigate and adapt to new challenges, we're dedicated to helping them refine their approach and meet the future with confidence. Lightspeed is launching another digital tool to help retailers boost conversion rates—this time in their eCom stores.
Social distancing has had a noticeable impact on the way people shop. In the UK, online shopping increased 129% week-on-week in April. Online retail comprised 19.6% of total UK retail sales in February, by April it had risen to 30.7%. The growth of eCommerce has accelerated, and it's unlikely to slow down any time soon.
However, taking advantage of this growth isn't as simple as it seems. Retailers need to contend with challenges such as high cart abandonment rates—and to tackle these challenges, they need tools that help them deliver frictionless online shopping experiences for their customers. That's why we're introducing Lightspeed eCom's digital wallet for Stripe.
Secure checkouts in one click
For many online shoppers, the checkout process is simply too long. Being able to offer a frictionless checkout method is crucial to combating high rates of cart abandonment—up to 69.57% on average, with the bulk of cart abandonments happening because of a long, complicated checkout process. Secure checkouts in one click help retailers convert more customers by removing some of the crucial barriers to purchase.
Apple Pay® and Google Pay™ allow customers to skip the online checkout process. Both store credit card, debit card and personal information for the user, so there's no need to fill out any forms at all. They're secure payment solutions that speed up checkout online by eliminating steps and blockers—just click and they're done.
By adding Apple Pay and Google Pay options, Lightspeed digital wallet for Stripe lets customers complete their Lightspeed eCom purchases in just a few clicks (or, on mobile devices, a few taps). No more lengthy forms for them, fewer abandoned carts for retailers.
With digital wallet, retailers will be able to cater to:
Mobile customers:

filling out forms on mobile devices can be frustrating and time consuming—too many fields and customers might abandon their cart, but collecting shipping and billing information is crucial to being able to fulfill online orders. By making the checkout into a secure process where customers need only select Apple or Google pay, Lightspeed merchants will be able to make mobile commerce easier for their customers.

Desktop or laptop customers:

while it's easier to fill out long forms with a keyboard on hand, it's still not an ideal way to complete a purchase. In addition, shopping online at a computer means having to keep your wallet on hand or trusting your browser to store your credit card details. Offering Apple or Google Pay through Digital Wallet overcomes these barriers for online shoppers on a computer, as they can rely on the secure Apple or Google Pay processes to quickly checkout instead.
Lightspeed helps retailers adapt to their customers
All around the world, the way customers shop is changing—and it's unlikely anyone will ever fully go back to their pre-COVID-19 habits. Nice-to-have features and tools have become must-haves, and savvy retailers are responding with innovative digital transformations. At Lightspeed, our mission is to give our merchants what they need to refine their approach and future-proof their business against short and long term challenges.
With digital wallet, merchants will be able to offer their customers a frictionless, secure way to pay for their purchases online with less hassle. Armed with the tools to take contactless payments anywhere in-store, Lightspeed merchants will be prepared to serve changing customer behaviours on an omnichannel front.
In addition, the new release of Analytics helps Lightspeed merchants drill down into their data and make decisions about their business based on their unique customer base. That means every adaptation and strategy they try out, they can test, refine and release in ways that they can prove benefit their business.If you're interested in seeing how Lightspeed's digital wallet could help you offer frictionless checkout in your online store, let's talk.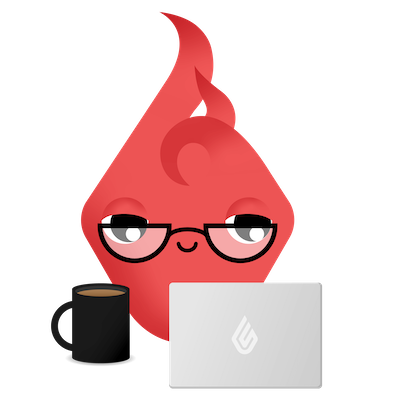 News you care about. Tips you can use.
Everything your business needs to grow, delivered straight to your inbox.