Location is paramount to any successful bar or restaurant expansion. The location you land on will determine whether your new venue will succeed or fail—so don't approach it lightly.

Many variables contribute to landing upon a lucrative bar or restaurant location. Much will depend on existing brand awareness, target audience and local factors.
Get geared up for growth
Looking to expand your restaurant business this year? Download our free guide to discover everything you need to know about expanding to new locations
How near or far should the new location be?
One thing you really don't want to do is cannibalise your existing customer base. To avoid that, pick a location a good distance away from your current one. How far you plan to expand will depend somewhat on how far awareness of your brand has spread.

If you've managed to build up some renown in your current town or city then moving to a new location within that city could be a great strategy for expansion. However, if you move to another city where your restaurant lacks the renown it does elsewhere, it could end up a failure.

To stop this from happening, do your research into who comes to your bar or restaurant. Are they from the local area? Are they visiting from other parts of the city? Are they visiting from other cities? Knowing the who and where of your customer base is invaluable.

Are there planning regulations I should consider?
Commercial buildings are classified based on their use. If your premises wasn't previously used as a hospitality venue, it may be under a different classification.

In which case you'll need additional planning permission from your local council to change its classification.

Restaurants and bars are classed as A3 buildings – if the building you're expanding into is of a different class, you'll need planning permission in order to run a hospitality business from that building.
Who are my target customers?
If you're already an established business, you probably know by now who your target customer is. Let that inform you when finding the right location for your next restaurant.

Consider too where your target audience intersects. London wine bar and restaurant Humble Grape carefully picked their London locations so they could take full advantage of both weekday office trade and weekend trade – both of which were often the same people.

"Many of our locations share customers," says Kevin Coatzee, Head of People and Operations. "People who visit our Fleet Street location after work will come to Battersea or Islington on the weekend. We want to ensure they get something different, that it's not just the same everywhere."
Get the tech to help your business thrive
Watch our demo, and discover how Lightspeed can drive your business forward.
Does the location have considerable foot or car traffic?
While the location isn't everything (food, drinks and service obviously play a role too), choosing a bar or restaurant located in a high foot traffic area could have a big impact on how your new location performs. The more people pass by your bar or restaurant, the greater your chances of attracting newcomers.
Are the costs of a premium restaurant location worth it?
Premium locations come with premium costs. If you can't afford a space in the location you desire, get creative. Compromise by getting a venue in a nearby but up-and-coming area, and dedicate the money you save on rent to marketing your bar or restaurant. With time, your second choice neighbourhood could even become a prime location.
Is there competition?
Let's say you've found the perfect location: minimal start-ups costs, a local demographic that fits your ideal buyer persona, foot traffic for days. But wait—there's a competitor on the same street with a near-identical offering to yours.

Realising this too late could set you back, so get an idea of the competitor landscape in which area you've set your sights on.

But that said, opening near a competitor isn't the end of the world. In fact, it's just business. Businesses often go for the optimal locations, where they can serve the most amount of customers. That's why you often see competing businesses open right next door to each other.

In a highly desirable business location, it's unavoidable that competitors will have already beat you to it or will follow shortly after. You can't avoid competition outright. See it instead as an opportunity to set your business apart. If you do have competitors in your desired neighbourhood, put together a strategy as to how you can keep your share of the local clientele
A bar or restaurant's location can make a significant impact on its success
Placing your bar or restaurant in a prominent location can set your business up for success by attracting new customers. But, when they walk through the door, you still have to work hard to deliver food, drinks, service, and ambiance that will keep customers coming back for more.

That's where a restaurant and bar POS system like Lightspeed can help. Lightspeed streamlines your operational processes, allowing you to focus on delivering an unparalleled dining experience.
Learn how Lightspeed's suite of restaurant and bar technology can help you turn first-time customers into loyal regulars.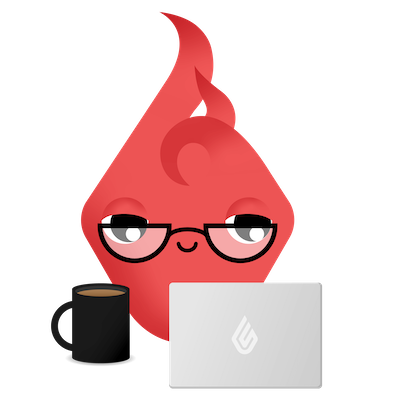 News you care about. Tips you can use.
Everything your business needs to grow, delivered straight to your inbox.