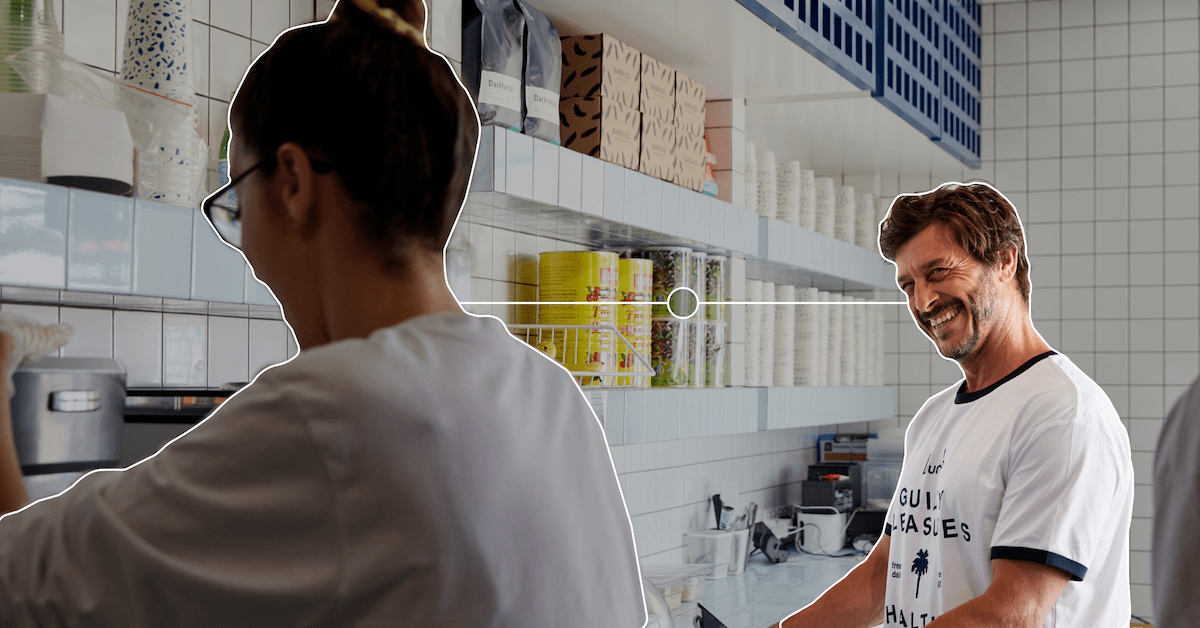 Angry chefs, toxic kitchens, unreasonable customers, and run-off-your-feet shifts – workplace culture in the hospitality industry often gets a bad rap, and it can be tricky to change a culture that's been ingrained in a business for a long period of time.
However, in recent years workplace culture in restaurants has been put under the microscope, and many venues are taking proactive steps to cultivate a more positive working environment for their staff.
To understand what workplace culture looks like in the hospitality industry, we spoke to three Lightspeed customers to understand their experiences of different work environments and get their tips on how to build an inclusive culture at work.
What is workplace culture?
Before we dive in, let's take a step back to explore what workplace culture actually means.
Workplace culture is the environment that's created within your business for your employees. It often refers to the overall vibe that employees feel while working, which impacts how people interact with each other. Workplace culture can be defined in many ways, from fun to supportive, stressful, intimidating or inclusive.
Your workplace culture is created through a mix of leadership styles, values, behaviours, attitudes, traditions and beliefs that all contribute to how your team interacts with each other and how they do their jobs.
Fostering a positive workplace culture is instrumental in employee satisfaction, staff retention and the overall success of your business. Whereas a toxic workplace culture can result in high staff turnover, unhappy staff and an inefficient workforce.
6 tips for good workplace culture
1. Respect your employees' time
One of the key elements in a positive work environment is ensuring your staff enjoy coming to work and feel comfortable and respected.
"There should never be a point, and I've lived through this, where a staff member doesn't even feel comfortable going to the bathroom." – Laura, Co-Owner of The Pickle & The Patty.
Respecting your employee's time and not just treating them like a number in a system will help to create an enjoyable work environment grounded in mutual respect. By fostering this type of workplace culture, employees are more likely to genuinely care about your business and give their all when on shift.
While many hospitality owners will tell you it's challenging to manage staff breaks and days off as it's just part of the job, Co-Owners of The Pickle & The Patty, Laura Attard and Lyndal Keys, believe it's much more straightforward.
"It's not rocket science. Our staff have at least one of the weekends off. It might mean that the roster is a little bit tricky, or you must spend more time addressing it. But those are the little things to create a little bit of life balance." – Laura.
By taking the extra time to ensure each staff member has two days off a week and planning enough time for breaks, you'll emphasise to your team how you respect their time and appreciate their hard work.
We all know hospitality work means long hours and unsociable shift patterns, but taking steps to acknowledge this and giving staff the time off they deserve will go a long way in increasing employee satisfaction and retaining team members.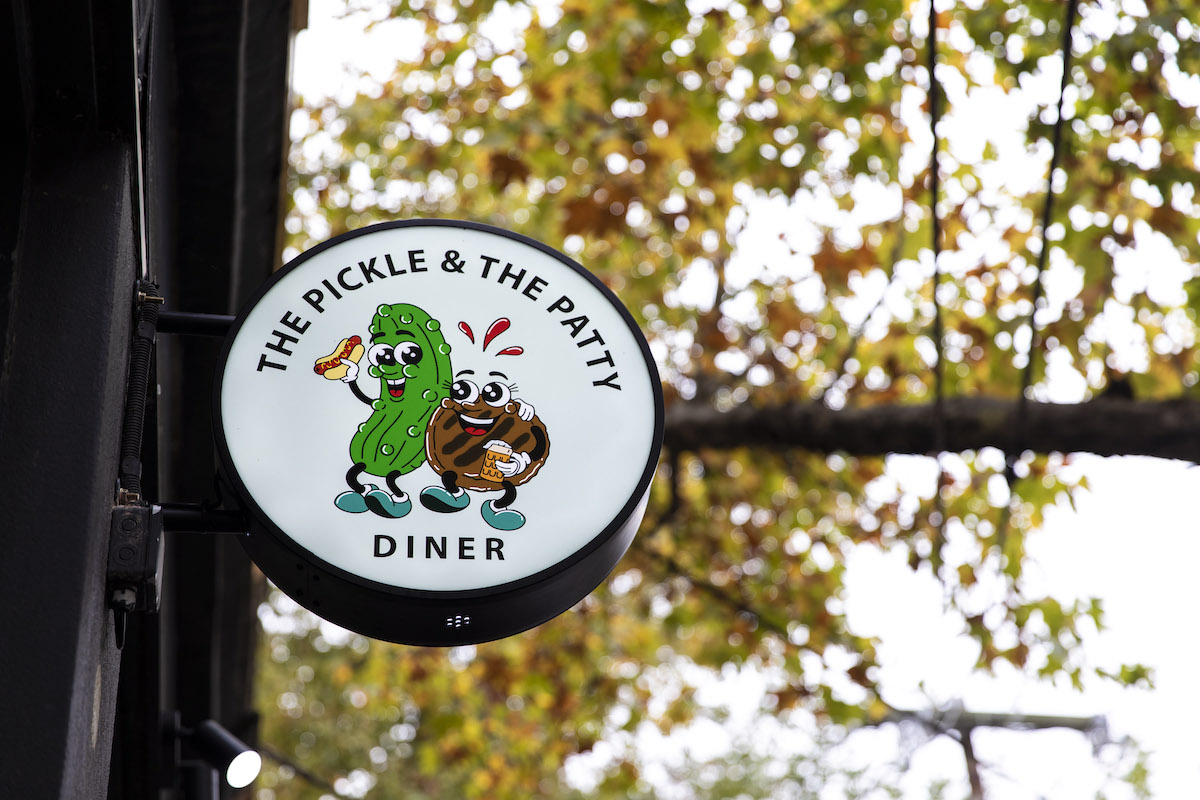 2. Be considerate and make life easy for your staff
The hospitality industry is notoriously fast-paced and, more often than not, can be a stressful environment to work in. As a result, staff turnover in the industry is high, and it can be challenging to find and hold onto the best people.
"To be successful in hospitality, your staff have to work hard. It's no secret. They have to work hard. They have to, and it's a grind," Gareth Naar, Managing Director of The North Spoon.
Gareth Naar understands how tough it can be for staff working in hospitality and believes businesses should make life as easy as possible for staff while they're on shift.
"We treat our staff really well. We feed them; we give them drinks. On a day to day, they don't have to pay for anything while they're here."
Like Laura and Lyndal from The Pickle & The Patty, Gareth is also a firm believer in giving staff enough time off during the week, so they're always refreshed for their next shifts.
"Our full-timers have to have two days off a week; no one works big hours."
"In hospitality, it's 70, 80 hour weeks. We don't do that here. You can't do that. When we took on the business, we said we're not working like that. And no one else is working like that. So we're really trying to make sure that our staff are well rested and looked after."
3. Fight against toxic kitchens and workplace culture
Many of those who have worked in the hospitality industry for decades will be all too familiar with the old-school discipline of toxic kitchens.
"I actually had a chef say to me once that I will break you so I can rebuild you how I want you." – Laura."
Working in such fraught conditions can take its toll, and there are many people in the industry who are still passing down this toxic behaviour to the next generation of workers. ​​In many instances, this workplace cycle is repeated over the years, as senior staff have the mentality, well, that's how I was treated, so that's how I'm going to treat others.
It can be challenging to completely reinvent a workplace culture that's been ingrained in a venue, or a staff member, for a long time, but it's crucial to fight for change.
After years of dealing with toxic work environments, Laura and Lyndal opened The Pickle & The Patty and felt empowered to build an amazing workplace culture.
"I think we can do this better." – Lyndal.
"It did get to a point where we really weren't happy with the industry. We were either clashing heads with the owners or weren't happy with what we were seeing… And so we were like, you know what, we can just do this ourselves."
While it's unrealistic to expect any changes to happen overnight, if you're determined to transform your team dynamics, you'll need to actively champion change to eventually foster a better workplace culture.
Start by bringing your team together and outlining your new vision for creating a more positive and inclusive workplace culture. Give examples of what kind of behaviours are no longer acceptable and examples of how to manage these situations differently.
It's also important to lead by example and actively call out any negative behaviours or praise those who are working in a way that aligns with your vision.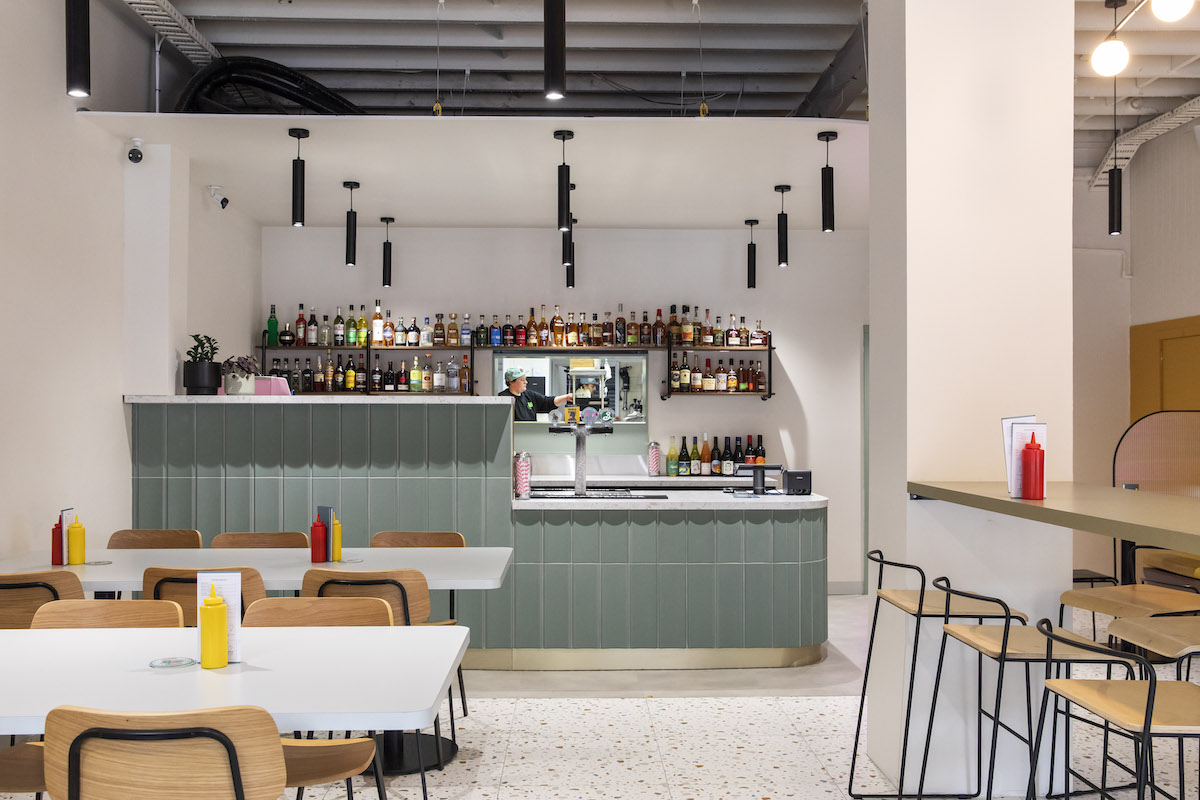 4. Acknowledge and manage stress
Hospitality kitchens can be stressful environments to work in, but that doesn't mean every second of working in the kitchen needs to be wrought with stress.
While it's impossible to completely eliminate stress from every work environment, it's important to play an active role in decreasing the levels of stress in your kitchen to help build a positive workplace culture.
"At the end of the day, we are just chefs… We can have those moments of reflection… is it actually worth the stress, or can we just be two minutes slower on this order? And I think that's really important." – Laura.
As a head chef, manager or owner, it's crucial to communicate to the rest of the team where the main burden of stress should fall. Encourage your leadership team to openly take responsibility for things that might go wrong in the kitchen, as it's their role to ensure everything is running smoothly – These pressures shouldn't fall on junior members of the team.
By fostering an environment of open communication, team members are more likely to admit their mistakes and learn from them rather than stressing that a minor mishap during a busy shift will impact their employment.
After experiencing their fair share of stressful kitchens, Laura and Lyndal from The Pickle & The Patty were determined to manage their kitchen differently.
"If I'm running the line and the other staff members are feeling very stressed, we'll stop for a second. And I'll be like, at the end of the day, it falls on me if something goes wrong… I do not need you to be the one stressed because that falls on me as the head chef at that moment." – Laura.
5. Don't rush recruitment – consider trial shifts
Recruitment plays an instrumental role in building an enviable workplace culture. As a result, it's important to take your time with the recruiting process to ensure you're always hiring the right people for the role who are going to adapt easily to your culture.
"If they're having a trial in my place, I want them to work there. It's about them," Gareth.
Resumes can only tell you so much about a person, and while interview questions give you a better insight into whether someone will be the best fit for the job, a trial shift is the best way to see if someone is going gel with your team and culture.
Gareth Naar, from The North Spoon, believes that a trial shift is a great way to understand if a candidate will enjoy working in the business.
"I've always been of the mind that if they're having a trial in my restaurant, it's not about if I like them or not. If they're having a trial in my place, I want them to work there. It's about them. Do you feel comfortable in the space? Can you feel like you're going to grow in the space? Can you see potential in our space for yourself?"
"That's what the trial for me is about. It's making sure that the employee coming in feels comfortable and feels like they can benefit both from learning from us and giving us what they know, some of their knowledge."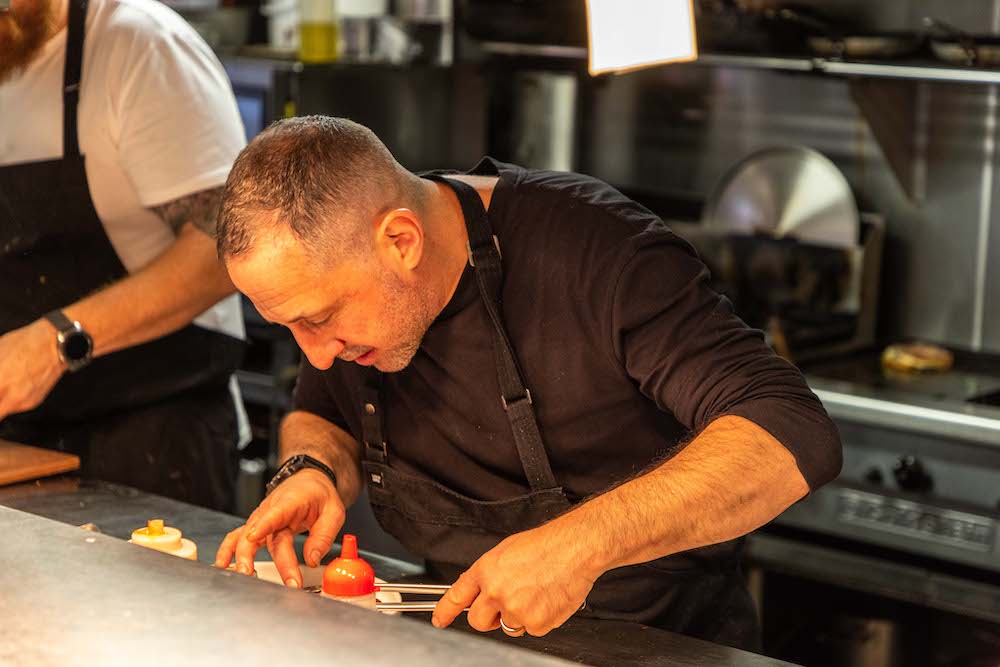 6. Adapt your leadership style
Many of today's hospitality leaders walked the traditional path to becoming a chef or restaurant manager, cutting their teeth in high-stress kitchens and working through the ranks.
However, learning the ropes and training in hospitality has dramatically changed over the years. The way many chefs and managers were taught and the cultures they worked in often wouldn't be tolerated in many venues today.
"I can't lead the same way I was led. I had to adjust the way I lead people," Michale Rantissi, Co-Owner of Kepos Street Kitchen
As a result, it's crucial for leaders to take proactive steps to adapt their leadership style to ensure toxic management traits don't impact the overall workplace culture in your venue.
Michale Rantissi has adapted his leadership style over the years to ensure he's leading in a positive, inclusive way rather than bringing forward some of the harsh practices from his own training.
"If someone throws a pen or a pot at you or a plate at you – that's something you would never see today, or you would never hear about today because that's abuse. While in my day, that was not actually abuse. That was just the way people trained you."
Many hospitality leaders today experienced the old-school hospitality culture when they were training, and many are passing this toxic culture on to the next generation.
Michale, however, is taking a different approach. He acknowledges that times have changed, and today, hospitality workers have very different experiences and expectations.
"You have to learn how to deal with people today. If you want to be able to motivate a chef that doesn't want to do more than 40 hours a week… it's not that they're spoilt. It's just what they know, but you can't judge them for what they know and how they deal with the world today. So you have to adjust."
"Because if you're going to say no to them, there's another job around the corner. You're not actually motivating them."
Building a better workplace
A positive workplace culture can take many different forms and will depend on the size of your team, the type of venue and your business goals.
Building a positive workplace culture won't happen overnight, and it will take consistent effort from everyone in your team, particularly managers, to ensure you're all working towards the same goal of creating an inclusive workplace.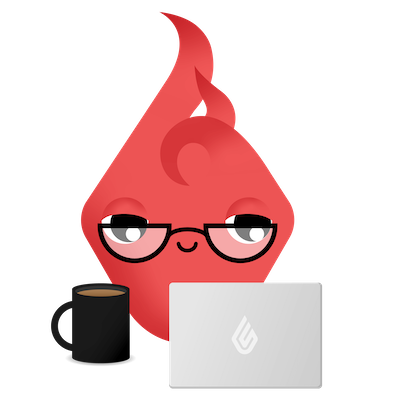 News you care about. Tips you can use.
Everything your business needs to grow, delivered straight to your inbox.