Change and innovation is the hallmark of any growing sector, and the hotel industry is no exception. Innovations in hotel property management systems (PMS) and point of sale (POS) systems are sweeping the industry, and things are changing for the better.

On November 11, Lightspeed hosted a hotel technology masterclass to address and discuss these changes, and how hoteliers can adapt and thrive. An audience of caterers and hoteliers gathered at the Aquavit in London to join a discussion between some of the savviest names in hospitality technology.

The panel was led by Roalt Ahmet, Senior Business Development Executive at Lightspeed. It followed an introductory presentation by Adam Rowledge, managing director of Rowledge Associates; a consultancy firm helping to bring hotel operations into the cloud era.

Also joining them were,

Kevin Ryan, Partner Manager UK & IRE at Planday, a Danish tech company aimed at simplifying scheduling and communications for businesses.
Ruben Westermijer, Head of Channels Sales at Mews, a cloud-based PMS software company.
Mark White, Head of Solution Consulting at Fourth, a hospitality operations platform wielding data and analytics to help businesses improve everything from inventory to staff management.
In this article, we'll run you through some of the key themes they discussed.
Employee satisfaction and performance
Adam Rowledge kicked off the masterclass with a short presentation on how good technology helps a business. He focussed on the role an intuitive PMS can play in employee satisfaction, especially for millennial employees who grew up around digital technology and expect speed and efficiency.

"We want them to give the best for us, for our guests and for our customers. So we need to give them the best tools to be truly engaged in their job."

According to Rowledge, without good technology delivering great results, a company's values mean nothing. Technology should help a business realize it's values.

"We spend a lot of time working on our vision and values, and we've recruited these fantastic people. We train them and develop them. We work on our communication. We've got trust within the organization. We look after their wellbeing. We've got fantastic leadership, but then we give them really poor tools to do the job. Without the right resources and the correct tools we cannot achieve peak performance."
Using technology to generate a returning client base
Two-way integrations like Lightspeed POS and Mews PMS give businesses the ability to know guests' wants and needs and use them to deliver a smoother service to returning customers. The ROI of returning customers is significantly higher than that of new ones, so this is particularly important. A 2001 Study by Fred Reichheld found that a 5% increase in customer retention translates to over 25% increase in profit.
Mews Systems, for example, is built around guest experience instead of operations. Guests you can check into their hotel online, and provide your details before arriving, assuring a completely frictionless stay.

"You can use that data to create a personal experience," Westmiejer says, "greet them in your lobby with a glass of wine, and give them the welcome they deserve instead of asking them to provide their details like they're visiting a hospital or something."

When integrated with Lightspeed Restaurant POS, you can even see specific guest's orders from the kitchen or bar over time and build a comprehensive customer profile that details their preferences. This enables hotels to deliver incredibly personalised experiences, which results in more returning guests a higher customer lifetime value.
The value of integration and APIs
Many integrations, like revenue management systems, are overlooked by smaller, boutique hoteliers who think they're exclusively valuable for larger hotels.

"Well, actually, you do need it," Westmeijer continues, "because all your competitors are using it. They are making use of smart, data-driven technology. You can make use of that data to know whether you are over or underpricing yourself, and stay competitive."

Mew's upselling tools are another integration that hotels can benefit from. They work on a flat-fee, or on a commission basis—nothing compared to the ROI that they bring!

"Integrations are also great for the really simple things," adds Kevin Ryan from Planday, "you have the weather forecast on the same page as your schedule, so you can know that on Sunday it's going to rain, so you might need to change things. These are simple but really effective integrations."

Helping businesses deal with uncertainty
As reliable technology stacks become more and more essential, they've become the second-highest fixed cost for hotels. This reality has pushed PMS and POS systems to deliver the best possible product at a manageable cost and provide real support for their customers.

In times of economic uncertainty, the appeal of PMSs for small businesses is the flexibility they offer. Unlike traditional PMSs that can lock you into long-term contracts, Mews and Lightspeed let you end contracts any time without penalty. That's ideal for starting businesses that don't know where they'll be in three to five years' time.
A good PMS can also help with employee retention. This is especially pertinent for the UK, where turnover rates reached 30% in 2018.

"One of the key features within Planday is communication, which is key to retention," says Ryan. "Everything that staff members need is available on a cloud that they can access on their mobile."

"These are people that might not see their manager from day to day or week to week. So helping them feel connected to the business by sending out updates—it might be a new item on the menu—it just keeps them engaged, keeps them informed."
It's never been easier for hotels to implement new systems.

If you're not already using some kind of PMS or POS in your hotel, you probably should be. "These things are free," Ryan concludes. "What a lot of hoteliers don't realize is by embracing technology you'll actually save a lot of money, and give your business the tools to grow."

"A lot of people think that getting new technology in business is difficult. They think it takes a long time, or it's a long process. That's just not true these days. It's never been easier for hotels to implement new systems"—Roalt Ahmet, Lightspeed.
Run you're business from one place
Introducing Lightspeed Payments: All your business operations on one intuitive platform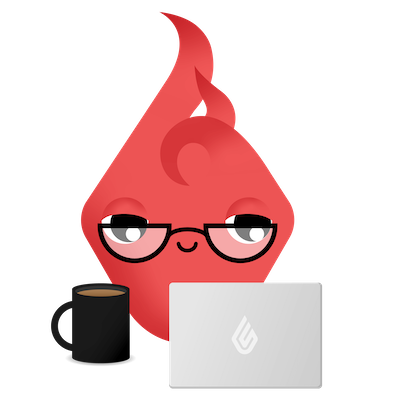 News you care about. Tips you can use.
Everything your business needs to grow, delivered straight to your inbox.