The festive season is in full swing and restrictions on on-premise alcohol sales are in place across the country. Pubs, bars and restaurants are looking for ways to bring in some extra holiday revenue.

While alcohol delivery services are nothing new, they're more important now than ever. We all like a drink during the holiday season, so expect demand for alcoholic beverages to grow in the coming month.

We'll cover:

Let's dive-in!
1. Yes, you still need a license.
Before you begin delivering alcohol, you'll want to make sure you're in compliance with local laws. Check with local authorities which off-premises alcohol sales and consumption rules apply to you, and obtain any required licenses and signage. Better safe than sorry!

For selling alcoholic beverages via online delivery or for click and collect on premises, a business needs a license from their local council. The first thing you'll need—and that most hospitality businesses will already have—is a premises license. This handy document is what authorises your business to buy and sell alcohol.

As well as this, you or a colleague will need a personal license. This authorises certain individuals to serve alcohol on a licensed premises. When you hold it, you become designated premises supervisor. Again, if you're a pub, bar or restaurant that already sells alcohol, you or one of your colleagues will already have this license, but it's good to be sure.

Luckily, the UK government is on your side here. Business and Planning Act 2020 temporarily allow businesses an automatic extension to their premise licenses, allowing for the sale of alcohol for consumption off-premises. Such sales must be made during the opening time of your business and are subject to a cut off time of 11 pm.

Licensing authorities also expect that:
Couriers are trained to ask anyone who looks under 25 for ID when delivering to doorsteps, much like one would at a bar.

A delivery log and log of refusals (for lack of ID) is kept.
2. We have the technology.
There are different ways of going about implementing alcohol delivery, depending on the nature of your business.

In a year of sweeping market fluctuations, restaurateurs, publicans and bar owners have had to embrace new technologies to adapt themselves to shifting customer habits. Having advanced and efficient technology at your fingertips can drive your business forward.

If you're looking to set up an alcohol delivery service, you're going to need the tools to get it right.
Lightspeed Order Anywhere

Lightspeed Order Anywhere also facilitates takeaway, allowing guests to order straight from your website, cutting out third-party platforms and saving you the commission fees.

Here's how Order Anywhere works for off-premise ordering.
It's a sunny day and a customer is sitting in a local park with friends, and decides that they'd like to order some drinks from you.




They go to your website, where they see for takeaway that redirects them to your Order Anywhere menu.

Now they have access to your menu, and can select items directly from your menu, just like they would with dining in.




When it comes to checkout, the customer has two options for how they'd like to receive their order. They can either select an option for pick-up

as soon as possible

or

place an order

at a later date. From Lightspeed Order Anywhere, they're able to select specific days and times to collect their orders up to seven days in advance.



And just like that, you can easily set up your own takeaway service, and take advantage of a new revenue stream with Lightspeed Order Anywhere.
Deliverect

If you're looking for a straightforward way to aggregate orders from different delivery platforms onto one iPad, then try Deliverect. The easy-to-use platform lets you upload your drinks menu to third party delivery apps which will then direct orders made on different delivery platforms onto your ePOS.
See Lightspeed in action
Don't just take it from us, watch our demo and find out what Lightspeed can do for you
In-house vs. third-party—which is better?

You may be asking yourself which of the above is the best option. Each has their pros and cons and will be right or wrong for your business depending on its capacity and individual needs.

The biggest advantage of third party delivery platforms is the ability to quickly get set up and outsource the entire delivery process with little or no upfront investment.

Although it's a highly competitive environment, businesses also benefit from exposure to the platform's audience of patrons. What a business gives up for access to that audience is a portion of their profit margin which, for many pubs, bars and restaurants, are already razor-thin.

Offering your own alcohol delivery service presents a fundamental tradeoff between control over the delivery process in terms of speed, service, and quality, and the fixed and variable costs of running it yourself.

Many customers prefer to cut out the middleman and order directly from businesses. But if you deal with a high volume of delivery orders, providing an in-house delivery service means a big upfront investment in staff and vehicles and means operating a completely different type of business with more logistical considerations.
So for a busy pub, bar or restaurant, operating your own delivery service on top of day-to-day operations is a drain on time and resources. But it allows you to have complete control over the customer experience, from the order coming in, to when the customer receives it.
Why not try both?
While it's a useful exercise to list out the pros and cons of each model, the reality for many restaurant owners is some kind of hybrid model in which they offer their own delivery service alongside using one or more ordering apps.
This might sound even more complicated and there is a risk that it becomes a complete mess. But set up in the right way with the right tech stack, this model could give you the best of both worlds: the reach and capacity of the larger platforms at busier times and the ability to offer a personal touch to those that want to order directly.
Packaging is paramount.

When delivering to customers, it's important to give them peace of mind that their alcoholic beverages are fully safe to drink. The easiest way to do this, especially if you're offering something like pre-mixed cocktails, is to package their orders with tamper evident labels

If you're delivering wine or beer by the bottle, make sure the glass is wrapped in protective material like bubble wrap. The last thing you want is for a courier to arrive at your customer's door with a soaked delivery bag and a load of broken glass. This one's a no-brainer.

Lastly, don't forget to add some branding to your alcohol packaging. Even if the alcohol comes from a different brand, adding your own insignia to the delivery bag or takeaway cup can make your brand memorable and keep you in the mind of customers, increasing the chance of repeat business.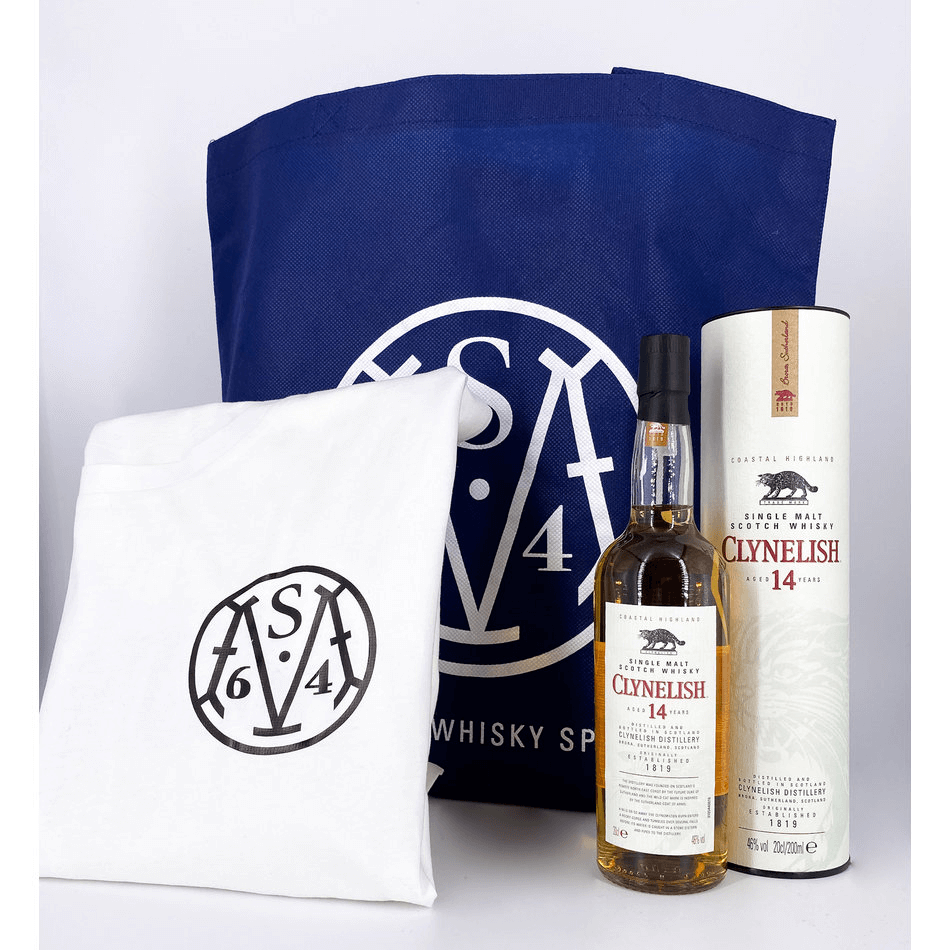 Lightspeed eCom customer, Milroy's of Soho, set the standard by offering high-end whiskey with branded t-shirts and tote bags as a stocking filler bundle available on their webshop.
Don't forget to promote (responsibly).

Like any other product, any alcohol that you put up for delivery will need a little bit of promotion. If your online customers aren't excited about buying alcohol from you, they'll simply look elsewhere.

Draw customers in with special package deals, like an After-work Special with finger food and drinks, a Weekend Brunch Deal with special brunch cocktails, or a Holiday Special with mulled wine. You could even create an online happy hour, setting discounts for drinks during the high-demand hours.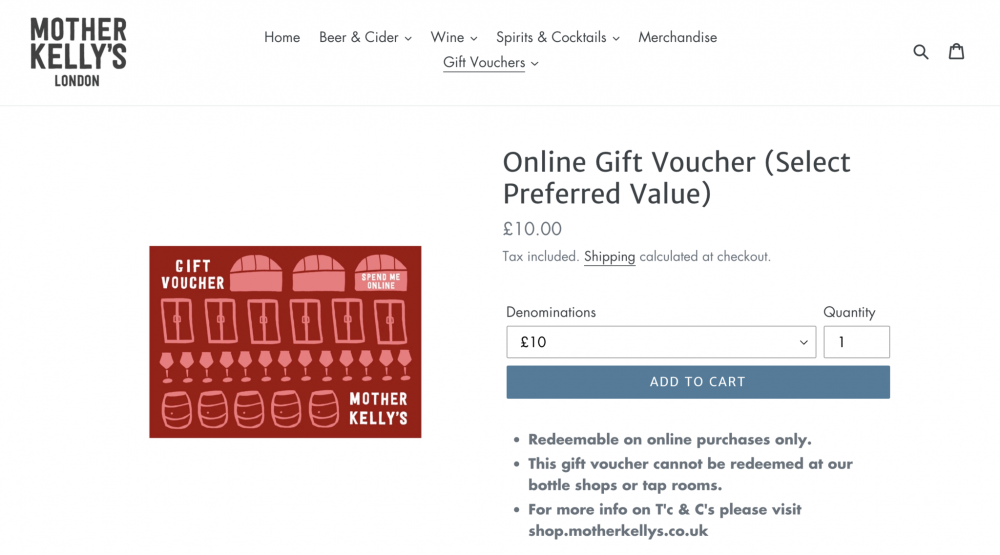 East London bar and Lightspeed customer Mother Kelly's are growing traffic to their webshop by offering online only gift vouchers, giving the buyer the option to load it with different cash amounts.

Your obligations for promoting the responsible consumption of alcohol are stated under your premise license and personal license and apply online as much as they do in your physical premises. Consider this deciding how best to promote your alcohol products.
Alcohol delivery is here to stay

With delivery services booming in the era of COVID-19, it's likely that online ordering and delivery of alcohol will continue to grow in popularity. That means that this extra revenue stream is here to stay, so why not join the trend?
Want to know how else Lightspeed can help? Talk to us!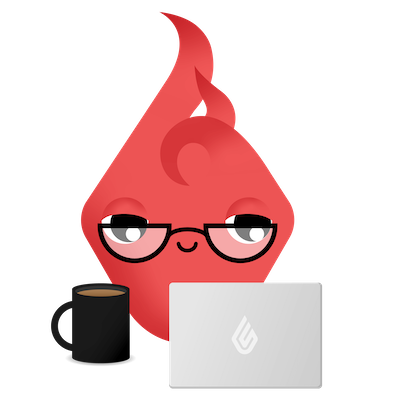 News you care about. Tips you can use.
Everything your business needs to grow, delivered straight to your inbox.