Driving footfall and increasing profit are two key factors for the restaurant industry, and dynamic pricing is one of the key strategies that restaurateurs can adopt to help them succeed. The dynamic–or variable–pricing model has been a proven success with airlines and hotels for the past three decades, and it's growing in popularity with restaurants, bars and pubs.
But how does this data-driven model differ from static pricing, and how can it be successfully implemented? In this article we'll be discussing:
See Lightspeed in action
Lightspeed is the unified ePOS and payments platform powering ambitious entrepreneurs in over 100 countries.
Dynamic pricing vs static pricing
Static pricing, as the name suggests, does not change. This means that the prices on your menu remain the same, regardless of the time, the day of the week, the popularity of the restaurant and other external industry factors, such as ingredient costs.
Dynamic pricing takes into account all those factors mentioned above, and lets restaurants and pubs change their prices to respond to real-time supply and demand. Airlines and hotels have long used the dynamic pricing model to sell last-minute flights and fill rooms. When it comes to other areas of the hospitality industry, such as pubs, restaurants and bars, prices will fluctuate based on any number of factors, including:
How busy or quiet the restaurant is

Industry factors such as

staff shortages

and ingredient costs

Seasonal events such as bank holidays and sports games
The dynamic pricing strategy lets restaurateurs and pubs raise and lower prices in response to demand, and therefore maximise the revenue they make.
Back in 2018, London restaurant Bob Bob Ricard made the switch to a dynamic pricing model, charging 25% less for 'off peak' bookings (Monday to Thursday lunch, and for Monday dinner).
How to implement a dynamic pricing strategy in your restaurant
The key to implementing a dynamic pricing strategy that works? Data. Restaurateurs need to know what's selling–and what's not–and at what times to be able to make changes that will boost profitability.
With Lightspeed Restaurant, restaurateurs have instant access to all the data they need to make their dynamic pricing strategy a success.
Lightspeed Advanced Insights gives you a detailed breakdown of your menu performance, so you can see what's selling and what's not, as well as showing you when your restaurant is busiest and quietest, letting you adapt your prices accordingly.
When it comes to making the menu pricing changes, Lightspeed makes that a breeze, too.
Unlike paper menus, which need to be reprinted, digital menus can be updated instantly, and often.
For Lightspeed customer Poke House, digital menus are vital to the businesses success. "Lightspeed is really user-friendly, both from the front and back end. As soon as you open it for the first time, it's really easy to use. It's also really fast for us to modify or add something on the menu as it will then update across all locations." said Salvatore Mancuso, Operations Manager.
The benefits of dynamic pricing in the hospitality industry
Dynamic pricing allows restaurants, bars and pubs to charge more–or less–for drinks and dishes at certain times depending on a number of factors. Below are just a few examples of ways that the hospitality industry benefits from dynamic pricing:
1. Offer lower prices during off-peak periods to encourage customers to visit
During off-peak periods, your restaurant, bar or pub can offer lower prices to entice customers to visit. This can include offering 25% off your menu if a diner visits before 6pm, or offering 2-for-1 drinks between the hours of 6pm and 7pm.
2. Remain competitive
Knowing what your competitors are charging lets you stay ahead of the game. While you don't want to be constantly undercutting nearby restaurants, bars or pubs, it's wise to give yourself an advantage.
If you know that the pub at the end of the road raises its prices for pints during a football match, consider doing the same, or offering something more enticing, for example a free packet of crisps with your pint. Although the customer will be paying more for their pint during the match, the added freebie can mitigate any backlash, and gives you the edge compared to your competitors.
3. Be responsive to external changes
Restaurateurs often have no control over external factors, be it the weather or cost of ingredients. With dynamic pricing, you take back control. Examples include raising the price of your gazpacho because the cost of tomatoes has risen due to a poor harvest, or lowering the cost of certain dishes towards the end of service because a storm has meant there have been more no-shows than usual. Remember, the dynamic pricing model can also be reflected in your delivery menu prices, too.
As well as having big benefits for restaurant owners, the dynamic pricing model can also benefit your customers. If a customer is happy to eat during a quieter sitting, or ventures to your restaurant when it's raining outside, they can be rewarded with lower prices.
The challenges of dynamic pricing in the hospitality industry
One of the biggest challenges the hospitality industry faces when it comes to dynamic pricing is having access to the data they need to make decisions, and having the right technology in place to make fast menu changes. With Lightspeed Restaurant, those challenges don't exist. Menus can be updated across one or multiple locations in an instant, and the data you need to make decisions is available in the Lightspeed back office.
Another concern that restaurateurs have with the dynamic pricing model is backlash from customers. Customers might not understand why they are being asked to pay more at certain times, and so it's important to be transparent about your pricing model. It's also important to sell the benefits of the dynamic pricing model to customers, and show how they can save money by dining with you at certain times.
Want to optimise your restaurant's pricing strategy?
A modern ePOS and Payments platform such as Lightspeed Restaurant gives you all the data you need to make smart decisions about your menu prices. Interested in learning more about how Lightspeed can help with your dynamic pricing strategy? Let's talk.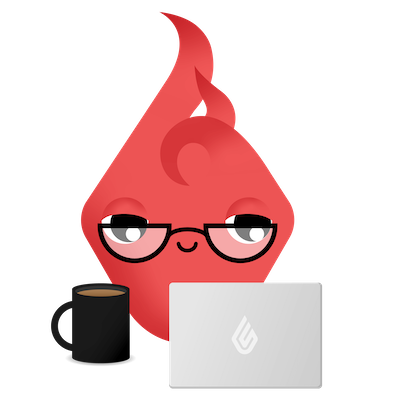 News you care about. Tips you can use.
Everything your business needs to grow, delivered straight to your inbox.