Restaurant
Hungry for change: How UK hospitality can beat the labour shortage and attract new talent

It's been a tough 18 months for UK hospitality. The impact of Brexit and repeated lockdowns has led to a shortfall of almost 190,000 workers* in 2021.

While these events fuelled the fire, labour shortages within hospitality have been ongoing for years. Job insecurity, low wages, and little prospect of career development has seen skilled workers set their sights elsewhere.

So how can we make hospitality a better industry to work in, and bring back the talent it so desperately needs? Let's explore some of the things businesses can do to bring workers back to hospitality and beat the labour shortage.
Get top tips for hiring smart
Download our guide, with tips on everything from hiring new team members to lowering labour costs
Offer job security
Lack of job security is one of the largest driving forces behind the current labour shortage in hospitality.
The issue was accentuated when a huge portion of hospitality workers were placed on furlough following the March 2020 lockdown.
But even before the pandemic, the growing popularity of zero-hour contracts meant that for many waiters, chefs, bartenders or baristas stable employment was out of reach.
In the first quarter of 2021, of all the people in employment on a zero-hours contract, 21% were in hospitality—the largest proportion of all UK industries.
Furthermore, many used the breathing space afforded them during the pandemic to find more secure and better-paid work in other industries.
One way to curb this crisis of confidence and attract skills to your business is to offer—to the best of your ability—a promise of stable employment.
Some ways to do this include:
Offering fixed-term or permanent contracts to essential staff members

Retraining and upskilling staff to keep their skills relevant.

If you can't offer a contract, offer a minimum or maximum amount of hours each month, so staff know what to expect.
Ensure work-life balance
It's true, hospitality isn't the ideal industry for work-life balance. Other people's free time makes your busiest hours, and you can't avoid that.
That shouldn't mean, however, that hospitality businesses can't strive to ensure some semblance of work-life balance for their employees.
We get it, providing staff with a work-life balance is difficult especially when you're short on staff to begin with. However, there's a real business incentive to do so.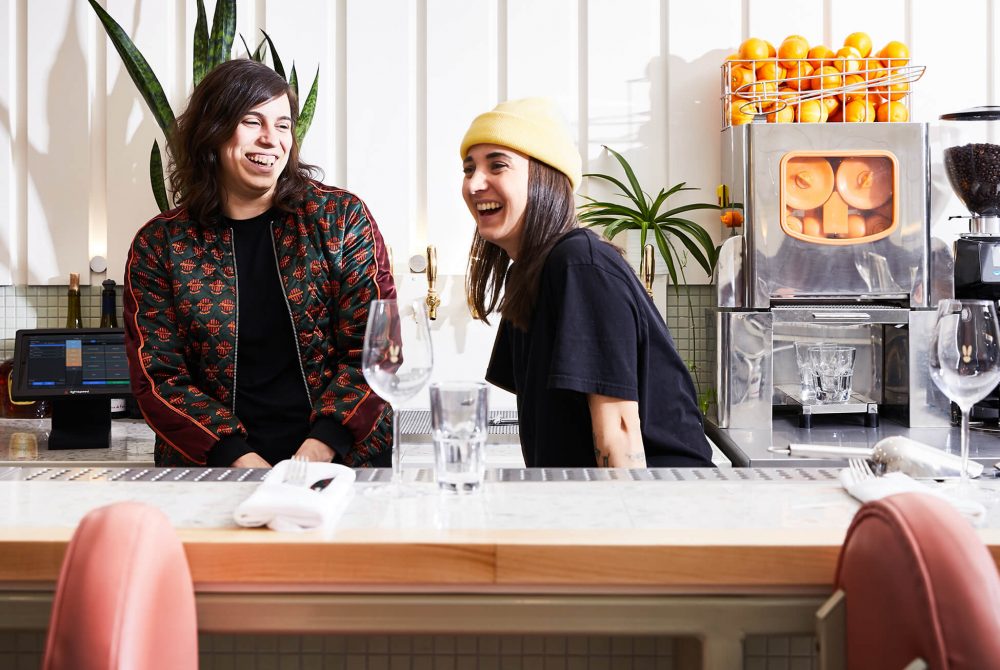 A good work-life balance can lead to a happier, healthier and more engaged workforce. As the journal Frontiers in Psychology puts it:
"If the organization can provide various support measures for employees to help them achieve work-life balance, then they will internally attach more to the organization by recognizing its organizational value"
Staff with a work-life balance place more value in your business and become more productive team members.
Rested, less stressed staff are better equipped to handle the daily challenges that come with hospitality. Moreover, happier employees translate into a better customer experience.
Unfortunately, hospitality has something of a habit of normalising overworking and poor work-life balance.
What can businesses do to offer better work-life balance for employees?
Work with staff to achieve a working schedule that doesn't overwork them, while still allowing you to fully utilise their skillset.

Make sure you're not relying too heavily on the skill set of one member of staff. Here again, upskilling could address any skill gaps among employees.

Introduce policies like self-scheduling and shift swapping that give employees control over their schedules.
To build on the last point, staff scheduling apps like Planday integrate with your ePOS to make for flexible schedules where staff can state their availability, swap shifts with teammates, request sick leave and paid time off—all from a single app.
See Lightspeed in action
Don't just take it from us, watch our demo and find out what Lightspeed can do for you
Improve workflow efficiency
Speaking of work-life balance, what if hours and workloads could be reduced through the power of technology?
By updating your business's digital tech, you can work to reduce staff workload as processes that once were time-consuming become automated.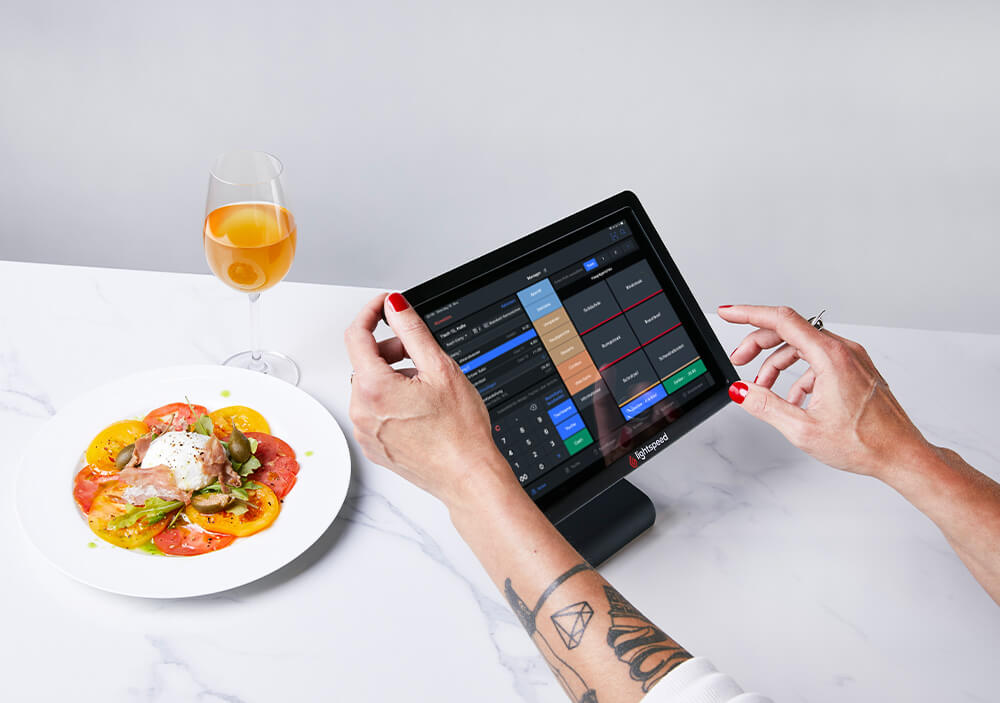 To do this, a cloud-based point of sale like Lightspeed ePOS is a must-have. It brings your restaurant operations into the cloud so you can save time, run your business more easily, and save your staff's sanity.
How a cloud-based ePOS could make employees' lives easier
Advanced

inventory management tools

mean staff spend less time on stock counts and can focus more on improving the customer experience

Integrated payments software

eliminates the need for manual reconciliation at the end of shifts by automatically sending card transaction data to your ePOS.

Update menus in seconds and use product reports to see which menu items are selling best.

Use

contactless orderin

g software

to save the journeys made to and from the dining floor.

Use

kitchen display screens

to replace paper printers, and improve workflow efficiency in the kitchen.

Speed up staff training with a modern, intuitive user interface.
Tech your staff will love
Looking to make your restaurant workflow easier? Save time, reduce stress and ignite your business with an advanced ePOS system. Watch a demo to see what Lightspeed ePOS can do for you
Invest in careers
Few things could benefit a business more than investing in the professional development of its staff.
By doing so, a business can foster a more motivated, loyal and engaged workforce that value their roles as career paths.
One thing that deters people away from hospitality is the lack of prospects for further career development.
This is partially cultural, with ​hospitality professions like waiters traditionally being seen as not a 'real career' in the UK, with higher value placed on white-collar work.
But this simply isn't true, hospitality workers should be able to enjoy vibrant and stable careers.
If businesses can get younger workers excited about a career in hospitality, they could lower staff turnover as well as recruitment and labour costs. Moreover, investing in your staff helps them realise their value.
If businesses are going to continue to thrive post-COVID, we need to change our cultural perception around what it means to be a waiter, barman or chef.
Enrol staff on apprenticeships
An effective way to invest in the staff's career is by entering them into an apprenticeship. That way, they can hone their skills to benefit your business, while forging a career path for themselves.
Some apprenticeships for hospitality works include:
HIT Training

offer apprenticeships from a broad range of roles from Commis Chef to Hospitality Manager. They take on apprenticeships 16 or over who have a full-time contract with the hospitality sector.

Umbrell

a Training

offer pathways for careers at all levels within hospitality. From Hospitality Team Member apprenticeships at level 2, all the way up to Operations and Departmental Manager apprenticeships at level 5.
Investing in your staff through apprenticeships can make your business better.
According to apprenticeships.gov.uk, 78% of employers said apprenticeships helped them improve productivity and 74% said they helped them improve the quality of their product or service.
Pay fairly
Fair pay is another sticking point when it comes to attracting people into hospitality.
Long, unsociable hours combined with low pay results in potentially toxic working conditions. Because of this, many workers are looking to other industries.
While higher wages may eat into your margins slightly – the cost of unhappy staff and high turnover rates is much higher.
Much like work-life balance, higher-paid staff generally means happier staff. That has a positive knock-on effect by creating more loyal and productive employees.
Low wages for roles within hospitality are becoming harder to justify, especially during COVID-19 where hospitality workers are risking their health to be on shift.
If we want people to approach hospitality as a career and not just a side-gig, we need to ensure that things like a proper living wage, as well as paid-time-off and sick pay, are a rule, not an exception.
Let's rethink hospitality
If working conditions don't improve for hospitality workers, more and more skilled employees will look for work elsewhere.

For hospitality to continue to bring joy to millions, it's time to start considering the wellbeing of those who help bring it.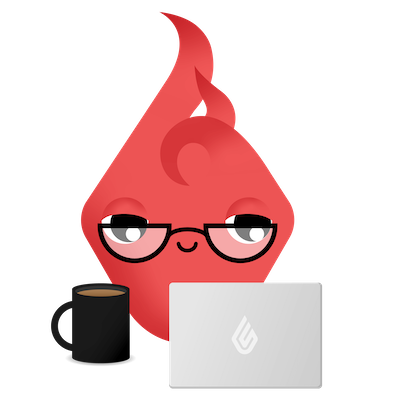 News you care about. Tips you can use.
Everything your business needs to grow, delivered straight to your inbox.