At Lightspeed, we're committed to providing the tools businesses need to ignite their potential, and do what they do best with as little friction as possible.
That's why we've launched Lightspeed Payments for our Restaurant (K Series) customers in the UK, equipping businesses with key functionalities for modern hospitality businesses: contactless and mobile payments.
Read on to find out more about what Lightspeed Payments can do for your business.
Take the friction out of payment processing

Zero setup fees, reliable hardware, the ability to offer a broad range of payment options; this is what makes Lightspeed Payments a must-have for businesses shifting to omnichannel.

Integration between online and physical touch points is becoming the norm across the hospitality and retail industries. According to one study* conducted by Lightspeed:
76% of merchants plan to move their eCommerce business to a physical space, either as a pop-up or a bricks-and-mortar store.

39% plan to make their business entirely physical, 37% plan to go partially physical and partially online, whereas just 27% plan to keep their business entirely online.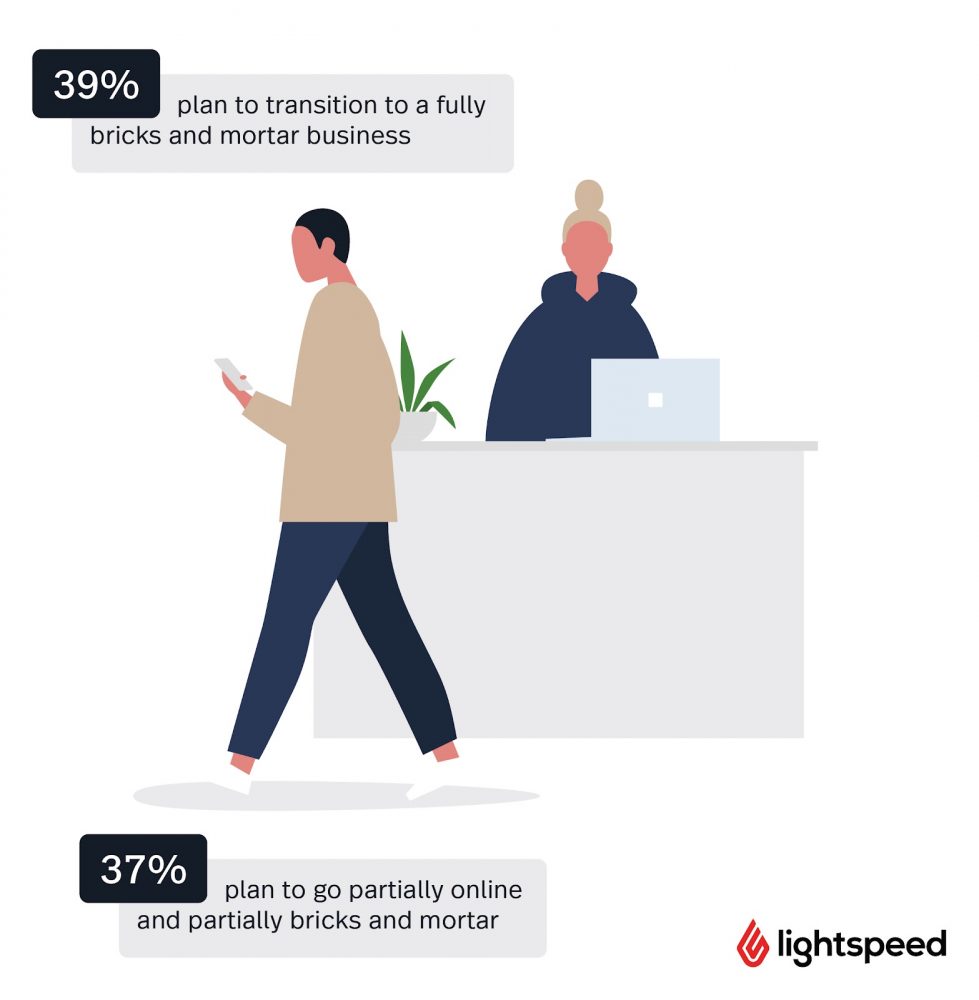 Luckily, Lightspeed Payments will give merchants the flexibility to take fast, secure payments no matter how or where they operate.
Offer a safer experience for employees and customers

Recent events have opened up a new sphere of concern for merchants. 52% say they're worried about the safety of employees and customers.

This has spurred a larger trend away from cash and towards contactless as the default payment method. 2020 was truly the catalyst for a move toward cashless and contactless payments.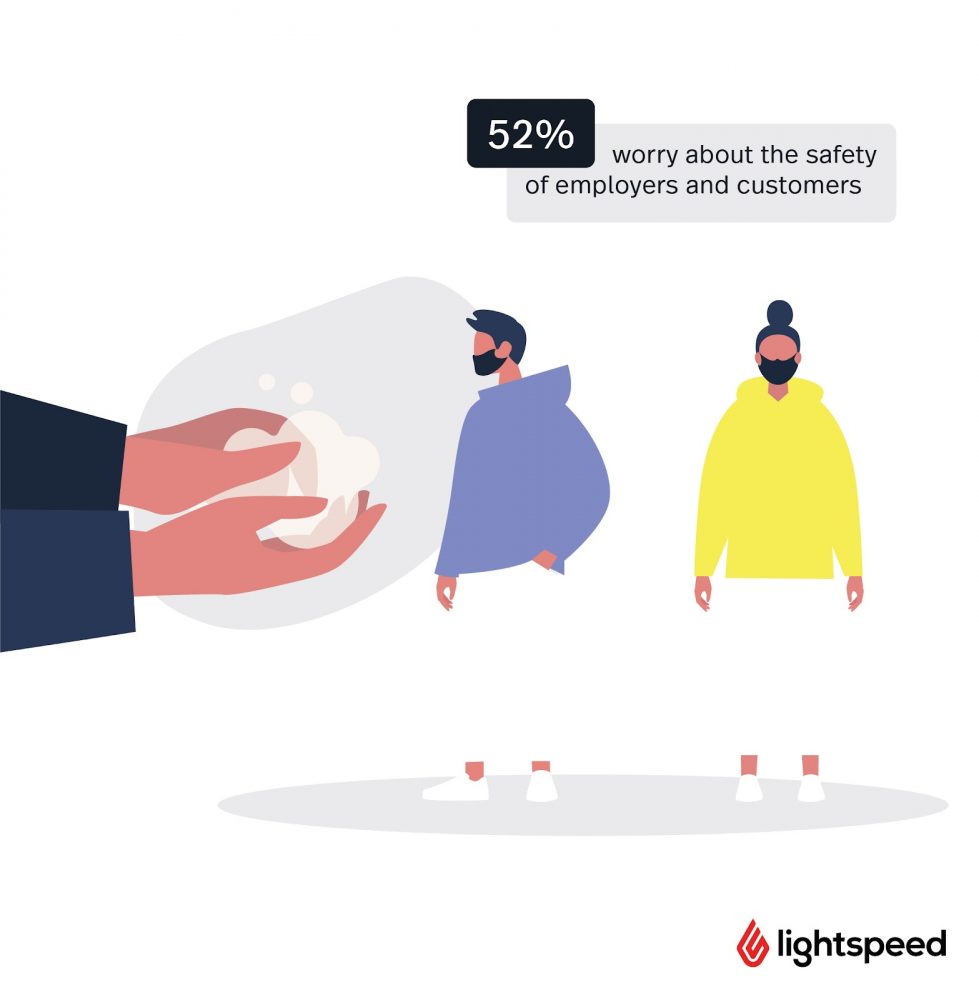 But contactless payments aren't just safer, they're more convenient for both merchants and customers. Lightspeed Payments is a fast and reliable contactless payment solution—giving both merchants and customers one less thing to worry about.
Vegan restaurant Holy Carrot uses Lightspeed Payments to handle high volumes in their bustling Knightbridge location.

"With Lightspeed Payments, processing payments is much faster compared to non-integrated PDQ machines, and it works well with our Lightspeed ePOS," says general manager Ieva Lauva. "We've seen an increase in contactless payments in the last year and half and an integrated payment software helps us accommodate that."
Manage payments from a one-stop platform at competitive rates

A fully integrated, multi-channel tech ecosystem is now a necessity for modern businesses.

94% of business owners believe that integrating payments directly into their operations will save them money and 79% believe it will save them time.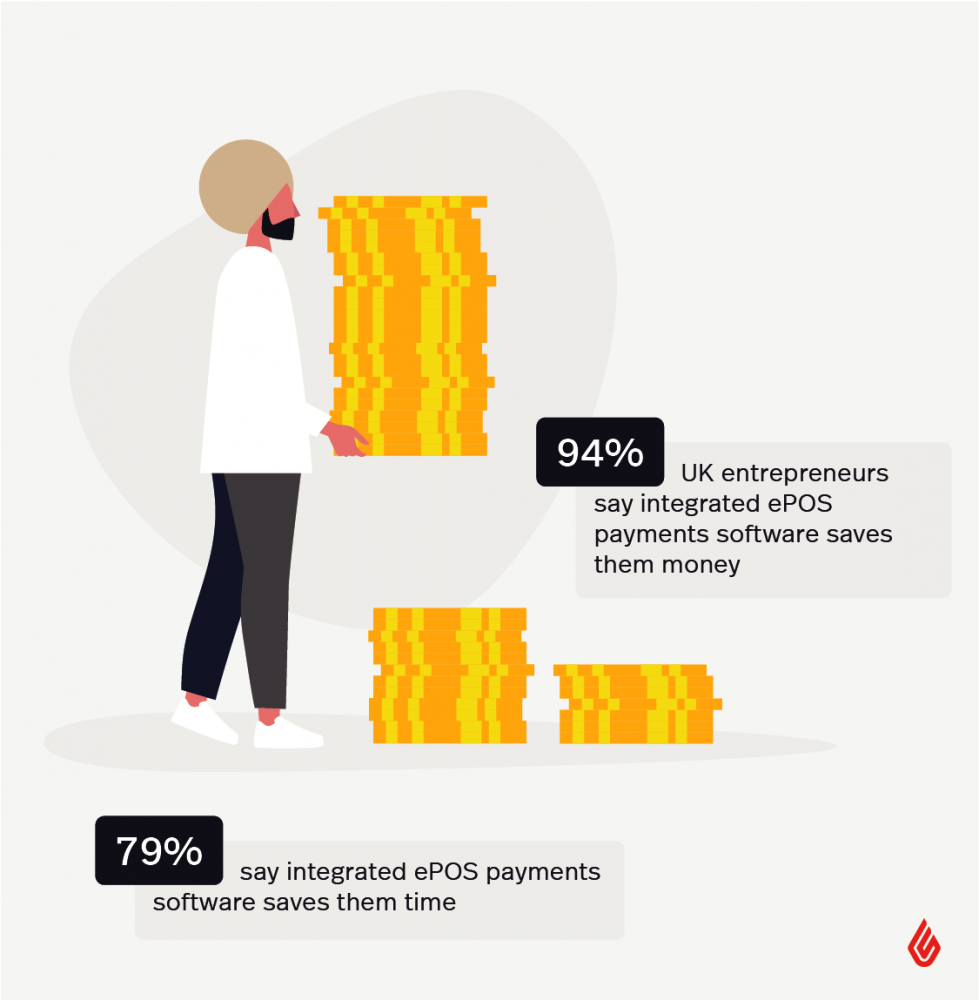 And it shows: mobile and contactless payments are now the standard in most shops and restaurants, with 83% of business owners saying they're using mobile payments.

But selecting the right payment software can sometimes feel like a financial minefield. Many providers add hidden costs to their subscriptions, catching merchants off guard.

Lightspeed Payments' transparent pricing model eliminates nasty surprises. Since it integrates directly with Lightspeed ePOS, getting set up is not only straightforward—it's free.
Moreover, merchants also enjoy zero monthly transaction limits and no early termination fees.

You don't need to go between different software and pricing models to accommodate payments—it's right there in your Lightspeed ePOS system.
Take the pain out of payments
Tired of a time-consuming and error prone payments flow? Bored of hidden fees? Offer a unified payments experience directly from your ePOS
Get free dedicated support when you need it
It's no secret that financial management can be a costly and time consuming process. Seeing that 78% of merchants handle their finances on their own, having support at hand is crucial when adopting a new payment software.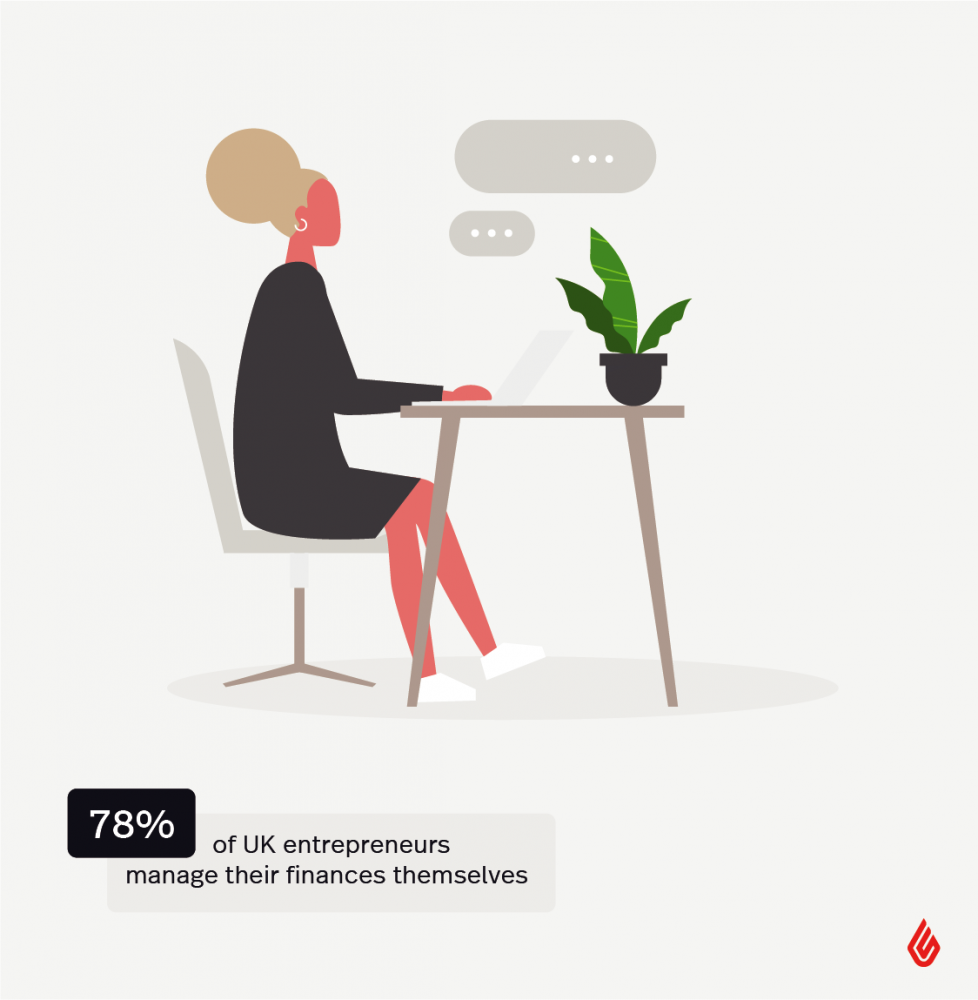 Our independent research shows that:
36% of merchants spend 9 hours or more each week on their finances, whereas 34% of merchants spend between £500-£699 each year on external financial assistance.
34% of merchants said they need more support to prevent fraudulent payments, and 42% said they need more overall support with financial management.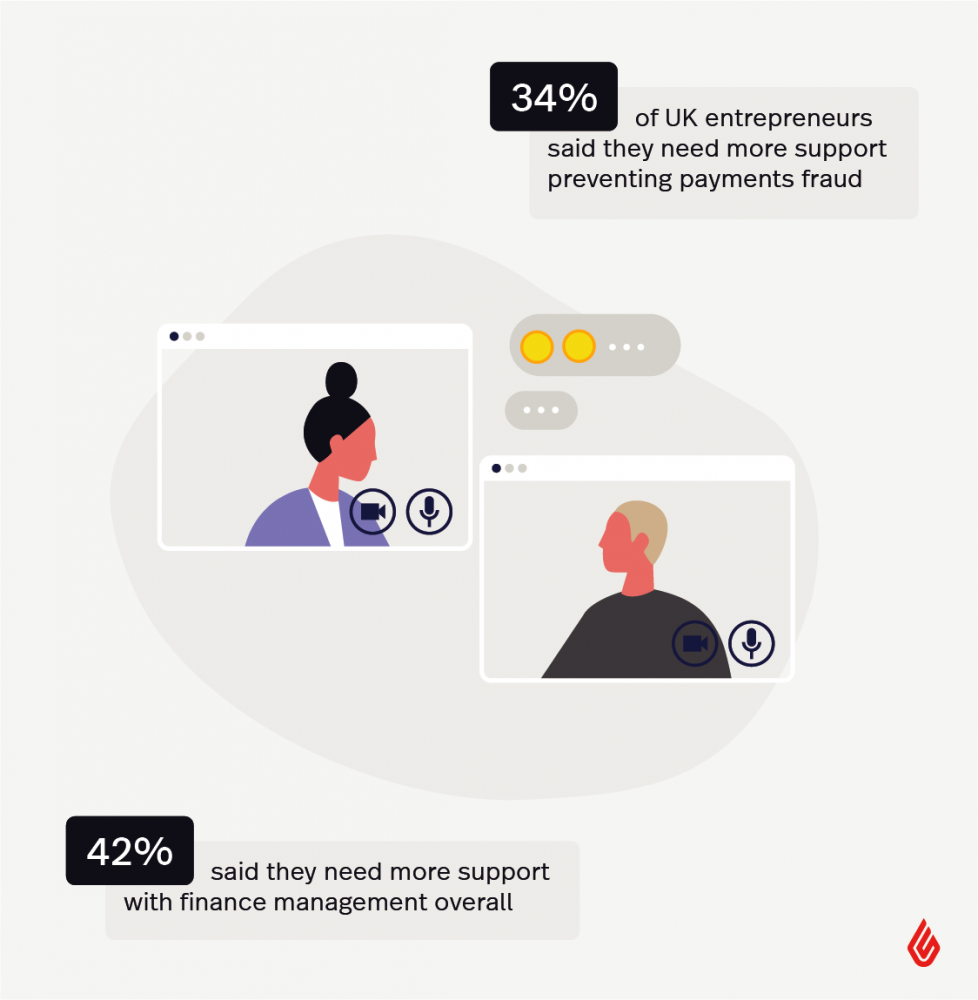 Merchants using Lightspeed Payments with their Lightspeed ePOS can access free, 24/7 support from an expert team offering chargeback management and fraud assistance.
Enhance reporting, security, and payment flexibility
Closing your day by manually reconciling card transactions is not only time consuming, it can lead to errors that cost you in the long term.

By automating the process, we're saving merchants the time and frustration spent juggling receipts, reports and analytics. All payment reports will be at your fingertips (or rather, in your ePOS) with Lightspeed Payments.

The software syncs your payment terminals with your ePOS so transaction data is automatically sent to the back-office with each processed payment.
Lightspeed Payments also has built in PCI compliance. That means that you'll be able to accept, process, store or transmit transaction data in a secure environment that protects you and your customers.

The software also uses tokenisation and encryption to secure customer data.
Tokenisation: customers' payment account numbers are substituted by a unique sequence of numbers (a token) while a transaction is in process. During the transaction, the payment account number (PAN) is therefore not transmitted and payments become more secure.

End-to-End encryption: payment data is encrypted during the payment process. From the moment a card is used at an ePOS, cardholder data is only ever touched by the payments provider (in this case Adyen).
Lastly, Lightspeed Payments accommodates a range of local payment options so you can enhance customer service by letting customers pay the way they want to.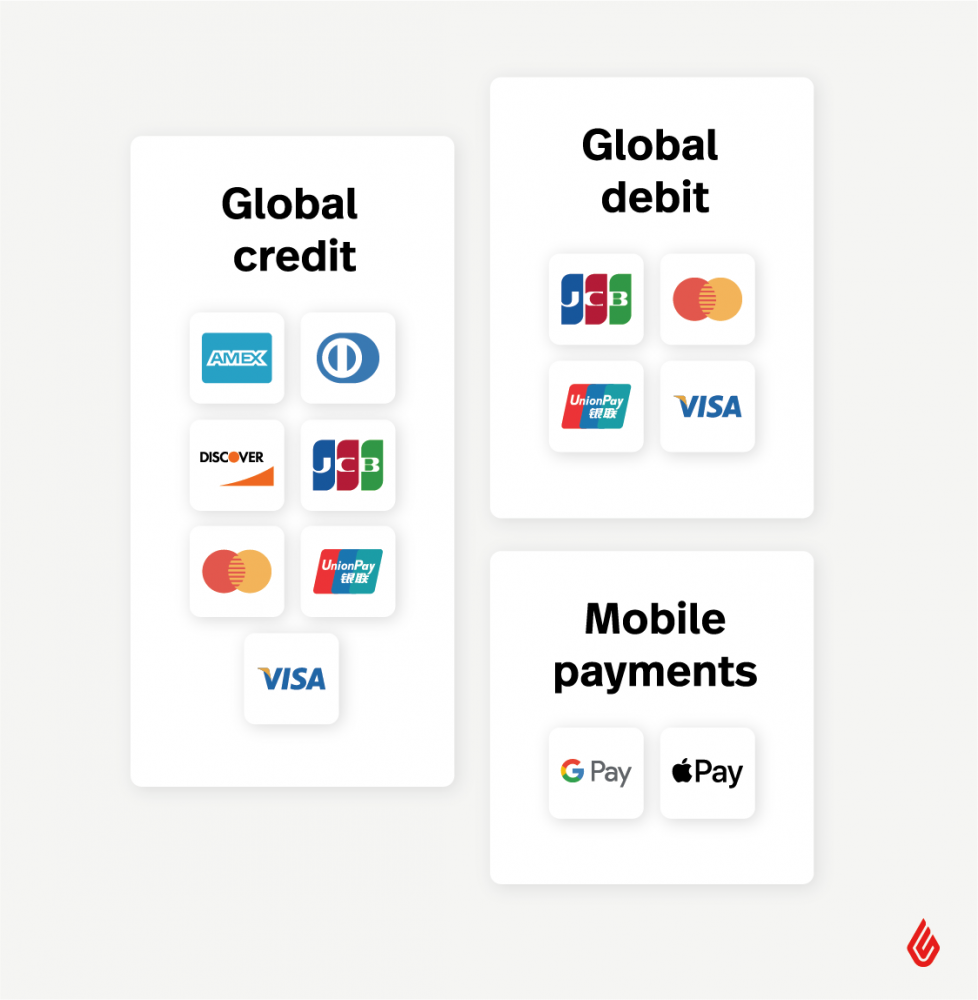 Empowering businesses with Lightspeed Payments

Extending Lightspeed Payments to the UK is yet another step in Lightspeed's ongoing mission to ignite businesses everywhere through technology.

As Lightspeed's founder and CEO, Dax Dasilva puts it, "Lightspeed Payments empowers customers to have more secure, faster transactions that give them richer data about their business. The United Kingdom has historically seen rapid adoption with new payments solutions, and we're excited to add new capabilities and flexibility for those merchants."

Want to know how you can update your business's technology with Lightspeed ePOS? Let's talk.

*Research was conducted by Lightspeed and OnePoll in March 2021, drawing insights from 300 UK eCommerce business owners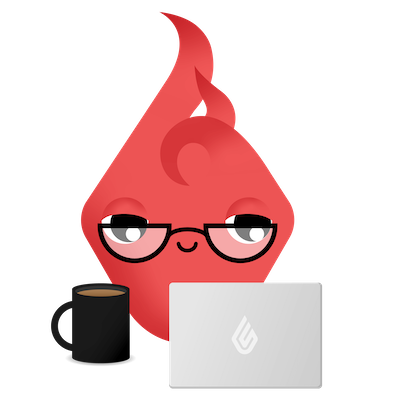 News you care about. Tips you can use.
Everything your business needs to grow, delivered straight to your inbox.