Brexit has happened, and what now? You may have started to notice its effect on your business. If you're reading this, you're probably curious about the impact of Brexit on UK businesses as a whole.

Small to medium-sized business comprise a whopping 99.3% of private sector business in the UK, so you're not alone. In this article, we'll provide some advice on how your business could be affected and how to respond.
Upgrade your tech and build a more resilient business
With the right technology, your business can survive any storm that comes its way. Find out what Lightspeed Commerce can do for you.
Where are we with Brexit?
The UK left the European Union at midnight on January 31st 2020. On December 24th, UK and EU governments settled a trade deal called the Trade and Cooperation Agreement (TCA), helping to determine the future trading relationship between the two markets.

It was received by many UK business owners as a favourable outcome compared to a no-deal scenario, which would have brought the UK-EU trading by default on World Trade Organization (WTO) terms.
What will be the effect on UK exports?
Leaving the EU means leaving the customs union. Non-EU markets, in the absence of a trade deal, are subject to EU tariffs* in alignment with the WTO's Most-Favored-Nation Clause (MFN).

Fortunately, the UK secured a trade deal that allows UK businesses to continue tariff-free trade with it's EU neighbours. The rules, however, are a little different than before.
Tariff-free was a convenient provision of EU membership. Now that we're out, the goods we export or import must qualify for tariff-free trading or 'preferential treatment' under the terms set out in the TCA.

Businesses must also apply for an Economic Operator Registration and Identification number (EORI) in order to continue trading with the continent.

(* tariffs are a type of tax, usually paid on imported goods; if goods are subject to quotas, it means there are limits on how many can be traded over a given period
What are rules of origin?
To qualify for tariff-free trading under the new TCA, operators must demonstrate that the products they're moving are 'originating' products. That is, they originate from either the UK or EU. A product can be considered originating in two ways:

Wholly obtained – these goods that have been procured and produced within the territory of one nation, without using materials from another. Given the increasingly intercontinental supply chain that most businesses now participate in-this largely applies to agricultural and animal products grown from a nation's soil.


Substantially transformed –

these goods may be drawn for outside of the UK or EU, but have been sufficiently altered so as to render a 'originating' new product.
Goods that fail to meet the rules of origin set out in the TCA will be subject to standard tariffs imposed by the UK (UK global tariff) and EU (Common customs tariff) respectively.

Even if your goods do meet the stated rules of origin, customers buying goods from the UK may still be subject to unexpected custom duty charges (an indirect tax that differs from tariffs). Good communication with customers is required to address the likelihood of extra charges to their orders.

New trading rules and extra charges risk making UK products less attractive in the EU market. However, many have argued that unshackling the UK economy from EU regulations could enable UK businesses to trade more freely with global markets.

This could prove a profitable endeavour, especially seeing that the UK exported £342 billion to non-EU markets in 2018 alone.

But those who hoped Brexit would unshackle them from EU bureaucracy and 'red tape', may find that leaving the bloc actually left them with more paperwork than before.
How will Brexit impact supply chain?
A disruption of the flow of goods and services from the UK to the EU was a long anticipated effect of Brexit, and it will continue to be one through 2021. It's a lot harder to fulfil customers orders if you can no longer receive goods as easily.
Many businesses responded to this by stockpiling goods while tariff-free trade between the UK and EU was still in place. The withdrawal has affected business on both sides of the channel, so if you intend to continue trade across borders, keeping up good relationships with EU suppliers and offering transparency in your trading practices is important.

It may be the case that strategies which once proved profitable simply aren't anymore. It's best to review your supplier relationships and make any changes where necessary.
An ePOS system like Lightspeed can help you keep track of and maintain supplier relationships more easily. Through the software you can also monitor and compare supplier prices, helping to make better supply decisions.
In what way will your customer base be affected?
If your supply chain and customer base exists within the UK only, you may think Brexit won't affect you as much. But seeing that Brexit could cause a 6.7% loss in GDP growth in the next 15 years, you should still consider the impact the economic shock would have on UK consumers across the board.
Brexit could, however, pose an opportunity to expand your customer base out of the UK and EU. Consumer spending is on the rise in emerging market, for example.
Emerging markets like Brazil, China, India and South Africa could account for almost half of consumer spending by 2020. So there's plenty of opportunity for growth overseas (Source: McKinsey, 2011).
Another cause for optimism can be seen in the 10% rise in international sales enjoyed by UK companies in the months following the referendum vote (Source: The Independent). The subsequent fall in the pound made UK products cheaper for international markets.
You should should look to emerging markets for extended business growth. Find out whether there is demand for your products and services there. Then, compile a strategy for competing with businesses that have already tapped into those markets.
Leverage technology that enables detailed sales analytics and reporting can give you data on what products are selling and where, whether it be the UK, EU or elsewhere. Such data is indispensable in mapping out your sales strategy and staying profitable post-Brexit.
How will Brexit affect the workforce?
On January 1st 2021, freedom of movement between the UK and EU ended. EEA citizens who were already living in the UK prior to January 1st will continue to be able to do so, provided they have applied for settled or pre-settled status.

Skilled EU migrants have long been an attractive option to small UK businesses, due to high skills and low labour costs. Under the new post-Brexit immigration laws, both EU and non-EU migrants will be subject to a point based system for visa eligibility.

A large part of this will be based on a job offer from an approved employer sponsor. This provision accounts for fifty points. The other twenty (seventy points are needed for eligibility) will be determined by various factors such as level of education.

The termination of freedom of movement, and transition to a new immigration system could result in a short term shrinkage in the workforce. The UK has already seen a 70% decrease in net EU migration since the 2016 referendum. This is especially problematic because, until now, positive net migration has made up for an ageing homegrown workforce.
Learn how the past year has affected global hospitality
We surveyed over 2,000 restaurant owners, operators, managers and guests across North America and Europe to see how the past year has changed their views on the industry, and how they plan to adapt.
There are ways to prepare for the potential dip in the workforce and mitigate its negative impact. One way would be to upskill the workers you already have and invest in them for the long term.
Another would be to bring in young workers on apprenticeships, hire older employees and invest more in women. Business survival during this time of uncertainty will depend on your ability to make the most of what you have.
Use technology to track employee performance. As you come to rely on them more, you can use these tools to better cater to their needs and help them develop their existing skills and acquire new ones.
Weather the storm with Lightspeed
No matter the impact of Brexit on UK businesses after December 31st, you can prepare as best you can with the right ePOS software. Lightspeed provides data-driven insights so you can better plan for the future.

Love or loathe it, the true impact of Brexit on UK businesses remains to be seen. It may mark a new chapter for the UK economy, giving SMBs the opportunity to expand and innovate. Curious how we can help? Let's talk!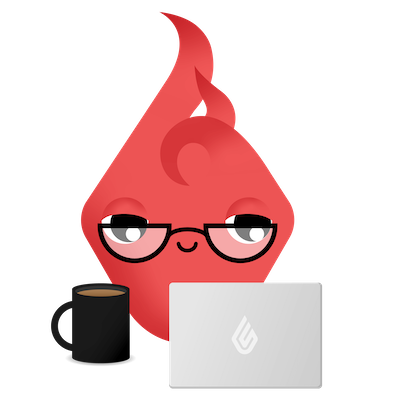 News you care about. Tips you can use.
Everything your business needs to grow, delivered straight to your inbox.