Imagine this: you've got a fully booked restaurant, planned the menu, ordered the ingredients, laid the tables, and even turned away a few customers that turned up early in the evening. But, then a table of two doesn't turn up, a table of four fails to show, followed by a table of six.
This is called a 'no-show'. On average, 20% of diners fail to turn up for their reservations in big cities, which is costing UK restaurants £16 million per year. Recent research from Barclaycard has found that business owners have seen a 40% increase in no-shows since 2022.
So, what can you do about it? We've put together a few tips and tricks you can take on to combat no-shows, from taking a deposit at the time of booking, to charging customers for not showing up.
The ultimate restaurant ePOS guide
Discover the tools you need to thrive in the hospitality industry.
Let's dive into what we'll be covering.
What are restaurant no-shows?
Restaurant no-shows are when customers with a booking fail to show. Unlike a cancellation, no-shows happen when a guest doesn't let the restaurant know they won't be turning up.
In July 2021, almost one-in-five (19%) Brits admitted to failing to arrive for a restaurant reservation. Not only do no-shows waste valuable time, they will affect you money-wise, from lower sales to food losses.
Why do customers not show up to restaurants?
According to research conducted by Carbon Friendly Dining, the following are the most common reasons for restaurant no-shows:
45% don't cancel because it's not easy to find cancellation information.

27% don't cancel because they can't be bothered.

18% don't cancel because they forget they made the booking because the restaurant doesn't send reminders.

9% don't cancel because they book several restaurants and decide which they'll attend nearer to the time.
While 27% of people say they don't cancel because they can't be bothered, it's important to remember that this is a small proportion of all your customers. The good news is that a combined 63% of customers don't show for reasons that can be easily rectified by efficient technology.
What are the best ways to combat restaurant no-shows?
As we've established, no-shows are an unfortunate truth about running a restaurant. But, there are a few ways to combat these absent guests:
Educate your customers about restaurant no-shows
Truthfully, many customers don't necessarily understand that their absence impacts restaurants in the ways listed above. It is up to restaurant owners to ensure that customers are aware of the effects.
Confirmation emails and websites are some tools available to restaurant owners. For example, if a customer calls for a reservation, it may be appropriate to politely remind them of the restaurant's cancellation policy and the consequences of not adhering to the procedure outlined.
When the situation gets really bad, restaurants have been known to share the number of no-shows on their social media channels as another way to communicate the effects it has on business.
Overbooking
As a general rule, restaurants tend to operate at a 5-10% margin on overbooking. A simple glance at previous cancelled reservations and no-shows per service can help you evaluate where within that margin you can place your business. However, it's worth taking into account the restaurant location and night of the week.
Depending on whether you're based somewhere with high-spending tourists, or in a rural area that has less traffic, and whether it's earlier in the week, when fewer people go out for dinner, you may choose to adjust how much of a risk you take with overbooking.
Send reminders to customers ahead of the booking
Booking systems like OpenTable let you opt in to booking reminders via email or SMS. This nudge acts as a helpful reminder to guests about their booking. These reminders also let customers cancel their booking within an app, or by clicking on an email.
Lightspeed ePOS for Restaurants integrates with OpenTable so that you can schedule and send reservation reminder notifications in bulk. And, if your customers do cancel their reservation, your reservation statuses are updated automatically. All in one simple system. Pretty cool, right?
Take a deposit at the time of booking or charge no-shows
Almost half (42%) of UK restaurants are now taking pre-paid deposits. And, this is a trend that's only growing within the industry. A pre-paid deposit requires customers to provide a small payment upfront, which will then be refunded if a customer cancels up to 24 to 48 hours in advance.
By asking for a deposit, the hope is that customers will turn up, and if not, at least cancel ahead of time. Otherwise, the customer risks losing money.
Another solution to no-shows that's becoming more common is taking a bank imprint when making a reservation.
In simpler terms, it is possible to configure online reservation tools so that they ask for a credit card number at the time of reservation, which serves as a deposit in case customers don't honour their booking.
OpenTable lets restaurants add notes about their specific cancellation policy, and any charges customers might incur if they don't show.
The range of digital tools available to restaurant owners acts as a safeguard against no-shows and, better still, helps staff build a connection with those that do honour their reservations.
If you're interested in learning more about how Lightspeed Restaurant and OpenTable can help you prevent restaurant no-shows, you can talk to an expert.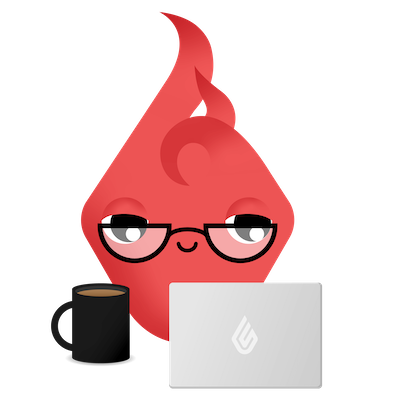 News you care about. Tips you can use.
Everything your business needs to grow, delivered straight to your inbox.