Employee Merchandise: How to Market your Restaurant with Branded Goods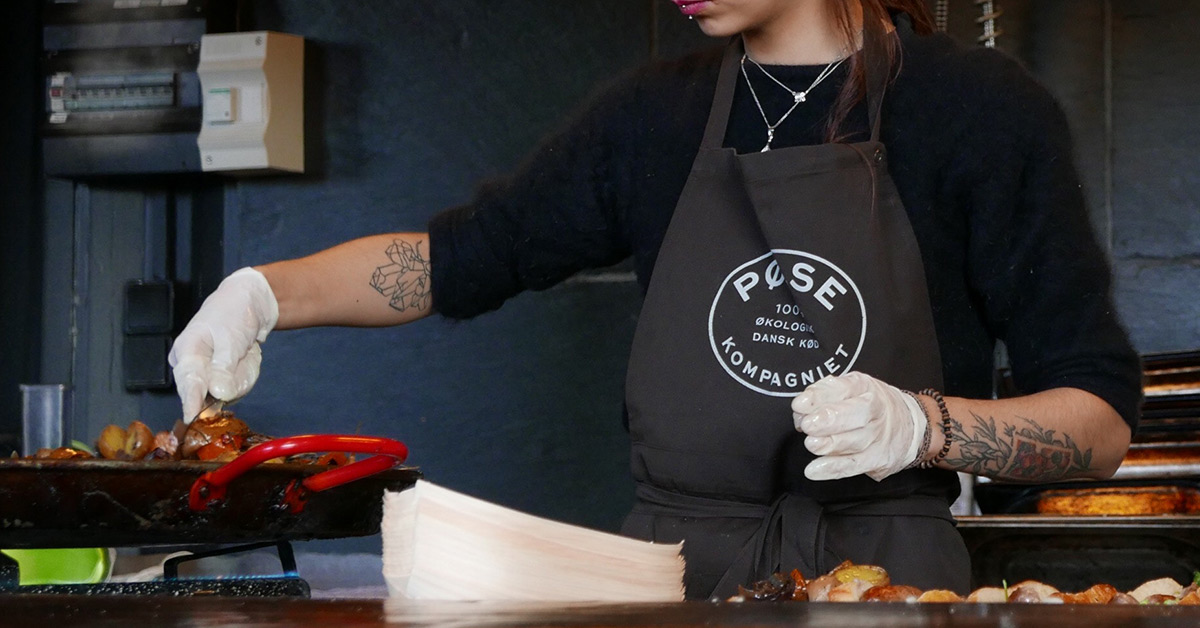 The trick to effective marketing is focusing your efforts where your audience's attention is. In the restaurant business, one thing is true across the board — your guests are focused on the wait staff that's serving them.
Given that your wait staff has your guests' undivided attention, it makes sense to leverage that in your marketing efforts. Turn their uniforms into walking, breathing billboards.
Check out these tips on how you can turn your wait staff into a piece of your marketing mix by leveraging thoughtfully-branded employee merchandise ?
Promote your signature menu items
Every restaurant has menu items that are more profitable than the rest. Why not use your employee merchandise to promote them to your customers?
Featuring your most profitable menu items on your wait staffs' uniforms generates more interest for those items. It's a great way to start a conversation and ultimately sell more of the dishes that make you the most money.
Once you know what menu item to feature on your employee uniforms, you can start designing. Need help? There are great, user-friendly custom shirt websites that make creating and printing your merchandise as straightforward as possible — even if you aren't a designer.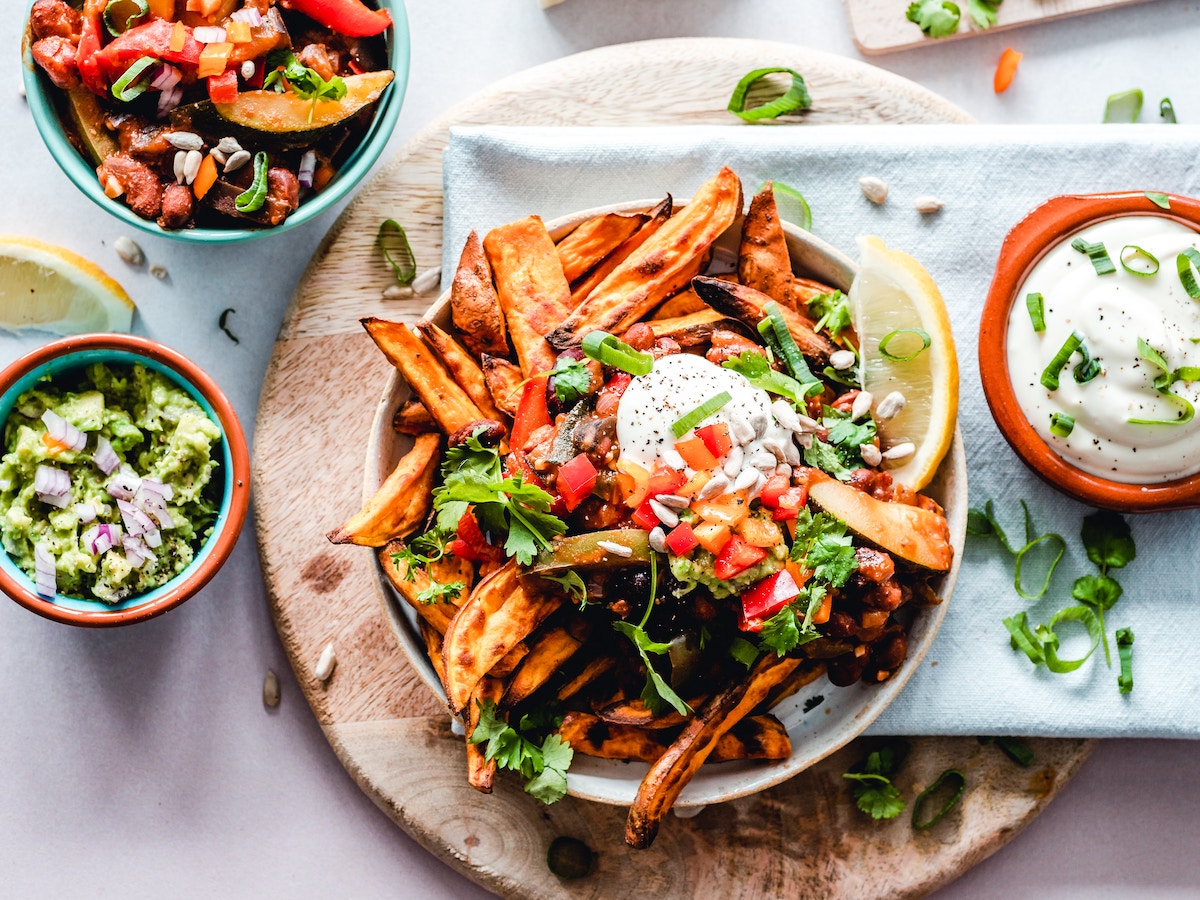 Use high-quality materials
Like anything in marketing, the image you project is important. What your staff wears directly reflects your establishment's brand. Invest in quality materials so that what they're wearing does your brand justice.
Things to keep in mind ?
Use high-quality materials:

investing in cheap materials costs you more in the long run. They wear out faster and you'll go through more inventory as a result.

Have an eye-catching design: c

reate a design that matches your restaurant's brand, interior design, and atmosphere.

Offer a variety of products: consider making your branded merchandise (s

weatshirts, t-shirts, aprons, you name it) available for customers to purchase.
Your employees will get more wear out of good quality merchandise, which strengthens your return on investment. Remember, your staff uniforms directly reflect your restaurant's brand — make sure you're communicating the right message.
Keep it local
Develop a brand that reflects your community. The more your restaurant highlights what makes your town, city or location unique, the more you'll engage your customers.
For example ?
Engage with local history, landmarks, or icons:

Zack's Oak Bar & Restaurant

in Hoboken, New Jersey commemorates its location's history. In 1892, the location was a tavern. Zack's maintained the building's old world charm by preserving the original ceilings, oak bar, and walls lined with scenes of Old Hoboken.

Cross-promote with other local businesses: consider bringing other local businesses together by promoting one-another. word-of-mouth goes a long way in the restaurant business. Promoting each other is a great way to get the ball rolling.
Get involved with local fundraisers:

try partnering with other local businesses to

host fundraiser events. Serve some great food and donate the proceeds to a great cause. It shows that you care about the community's wellbeing.
Invest in cohesive branding
From your uniforms and decor to your menu, ensure that your restaurant's brand is consistent. A consistent brand will make it easier to identify your merchandise outside of the restaurant.
To keep your branding consistent, you should:
Have a great logo:

be sure your logo can easily be identified with your restaurant.



A cohesively designed restaurant experience is what separates good experiences from the Instagrammable ones. When your wait staff, decor, bathroom, menu, and website are all beautifully in sync, you're more likely to attract customers on primarily visual social channels like Instagram, which are increasingly used by consumers to discover new restaurants, products, and services. 60% of Instagram's 1 billion users use the platform to discover new places to visit and products to buy. Investing in your branding and image makes your restaurant far more likely to get discovered.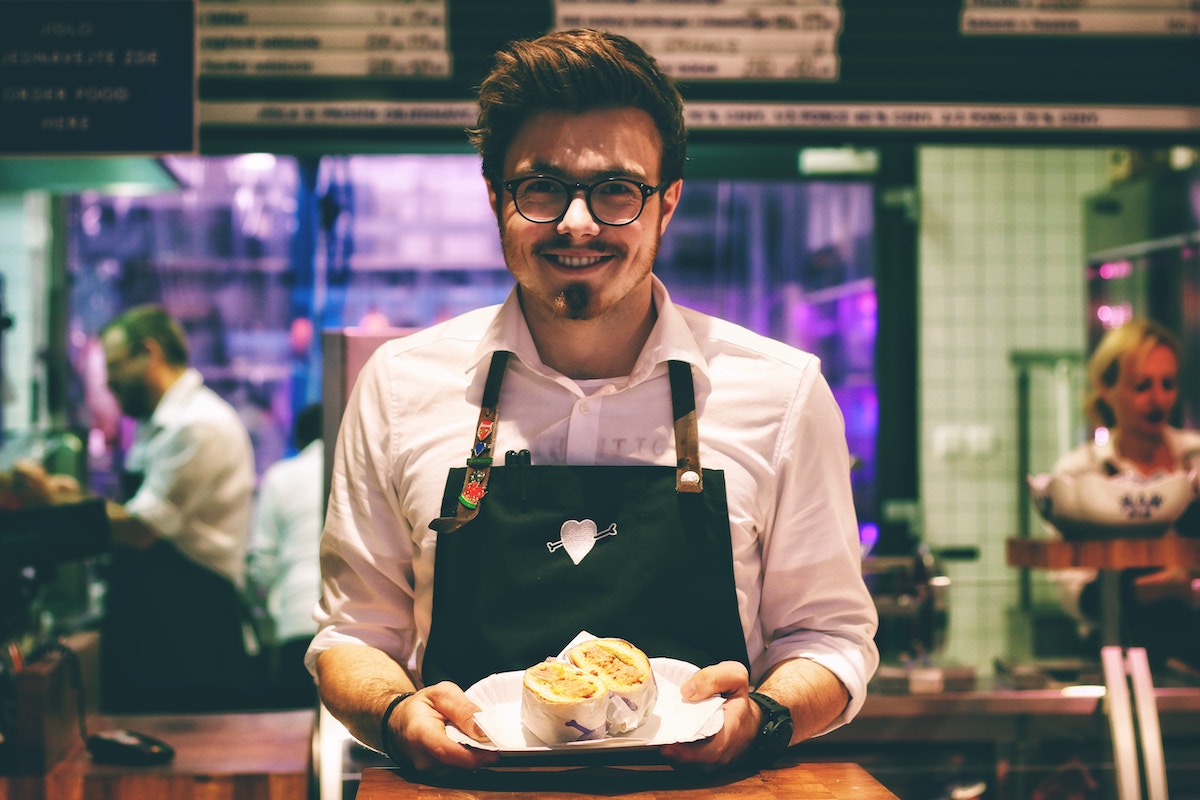 Putting it all together
Although digital and traditional marketing is incredibly important, you should put an equal effort into assuring that your restaurant's brand is cohesive. From your employee uniforms to your decor, everything needs to be aligned. When they are, your restaurant's brand becomes crystal clear to your customers and your community.
Try these tips and take advantage of the merchandise your employees wear — you'll soon be on your way to propelling your restaurant forward!