Front of house staff form the backbone of your restaurant, bar or cafe. Together they comprise a range of skills that drive sales and grow customer satisfaction. That's why it's important to build the right front of house team, and give them tools to do their work with calm and confidence.

In this article, we'll take a look at the role front of house staff play in your restaurant. We'll explore what makes them such a valuable asset to your business and why should invest in the right people for the job.
Get top tips for hiring smart
Hiring the right employees can make or break an independent restaurant. Discover best practices to attract the right candidates.
We'll cover:
What does front of house mean?
'Front of house' refers to any space within a restaurant where guests sit, eat, drink and interact with restaurant staff.

In most cases, the front house will contain the dining area with a floor plan, a bar complete with a bartender, and a workstation for waiters and bussers.

Other establishments may have a reception at the entrance where the maitre d' or host welcomes guests, assigns them tables and takes their coats and bags.
Why do you need good front of house staff?
Your front of house staff are the face of your restaurant, and play a leading role in determining the quality of a customer experience.
Good food is one thing, but good service can stick out in a customer's memory – warming them to your restaurant and driving repeat business. For that reason, hiring the right people to run your front of house is essential to the success of your business.

Front of house staff must also work in harmony with the back of house (chefs and porters) to keep service running smoothly.

When well managed, both move together like a well oiled machine. Communication is seamless, food arrives on time, and table service can feel more like hosting a dinner party than working in a restaurant.

Orderly service means relaxed and confident staff, who can pass their effortless calm onto your guests. It's important to put together a strong front of house team that delivers a consistent quality of service no matter what happens.

Hiring the right front of house staff is a tricky business, but knowing what to look for can make the process a little easier.
What to look for in front of house staff
Staff can serve many functions in the front of house, each requiring different skills. There are certain traits, however, that all front of house staff must possess to deliver great service.

Working in a restaurant requires clear communications and cooperation between different roles. Therefore, the ability to work in a team is essential. If staff are uncooperative, it could sabotage customer experience and ultimately the success of your restaurant.

Working front of house requires charisma and diplomacy. The job involves dealing face-to-face with customers constantly, sometimes not on the most positive terms. Front of house staff must be able to address complaints with grace, or cautiously attend to drunken guests.
Front of house job descriptions
To ensure great service and customer satisfaction, the responsibilities of front of house staff are broken down into separate roles.

This way, no single member of staff gets overwhelmed with too many responsibilities and service can run a lot more efficiently. Here we'll explore the following roles:
General Manager
Every team needs a leader, and that's true of your front of house staff too. A restaurant's general manager oversees the front of house operations, making sure that each staff member is fulfilling the responsibilities required of them and maintaining the standards of the establishment.

A General Manager is also responsible for hiring, training and supervising new staff. That can be a mammoth task, especially when dealing with a large team.

Restaurant ePOS technology can greatly reduce the time involved in training new staff, freeing managers up to focus on other responsibilities such as:
Developing marketing and promotional plans for the restaurant

Overseeing

stock control

, and placing purchase orders

Administer payroll and manage restaurant budge

Enforce standards and promote your restaurant
What makes a good general manager?
A restaurant general manager is a natural leader, able to guide and mentor their team to deliver the best service possible.

The way a general manager manages their team sets the tone for the entire restaurant. Erratic managers will leave their team feeling on edge. That feeling can spill out into the dining room and ultimately affect customer service.

A good general manager therefore prizes patience and mutual respect. They empower staff, help them realise their value, and compel them to take pride in their work. Why? Because staff work better when they feel valued.
General managers also require composure. Restaurants can be stressful places to work. If the manager isn't on top of things, the whole ship can sink.

General managers are able to keep their cool under pressure. They're quick thinkers and astute problem solvers; able to deal with unexpected situations as they arise. The integrity of your front of house team depends on them.
Without prior planning, front of house service can quickly descend into chaos. That's why a general manager also has exceptional organizational skills. They always know which staff to put on which shift to deliver the best results.
Maitre d'/host
A restaurant Maitre d' or host is the first point of contact between your restaurant and your customers.

They manage bookings when customers call up for a table, greet them at the entrance, politely take their coats and lead them to their table. But it doesn't end there, other responsibilities of a maitre d' include:
Attending to guests throughout their dining experience, responding to any complaints or special requests.

Supervising waiting staff and ensuring that your restaurant's standards are being maintained.

Nurturing regular and repeating customer to boost customer retention

Acting as the first point of contact between the back and front of the house, inform the kitchen about customer's allergies, dietary requirements, and changes to bookings or orders.
What makes a good maitre d'/restaurant host?
A restaurant's host knows the restaurant's brand identity inside and out and strives to reflect it in how they look and behave towards customers.

This is especially important as experiential dining takes the foreground in the modern restaurant world. Today's maitre d' must be keenly attentive to customer's needs and desires, and personalise their service.

This is made easier with an ePOS that stores customer data – from their allergen information to their birthday – or simply dishes or wines they've enjoyed in the past. Lightspeed ePOS, for example, integrates with OpenTable to share guest data such as favourite dishes and average spend—ultimately enhancing the customer experience.

Knowing the preferences of your regulars also helps with upselling. A restaurant ePOS can provide a maitre d' with clear and up-to date sales and stock management data. Equipped with this data, they can more easily promote and upsell your best performing dishes and wines.
Waiting staff
Restaurant waiting staff are largely responsible for getting food from the kitchen to your customers' tables.
They remain at hand to fulfil customer's wishes and answer their questions. For this reason, they play an important role in creating a positive customer experience.

Other responsibilities of waiting staff include:
Taking customers food and drink orders

Supervising bussers to make sure tables and cleared and relayed properly

Reciting specials and answering customer's menu related questions

Make sure the waiter's station is properly stocked

Processing customer's payments



What makes good waiting staff?
A good server strikes a balance between warmth and formality. If they come across as too formal, guests may end up feeling unwelcome; too informal and they may question the quality and professionalism of your restaurant.
According to New York Times blogger Bruce Bushel, a good waiter will never let anyone enter the restaurant without a friendly greeting. Nor, however, will they ever introduce themselves by their name, tell jokes, or flirt.

When people go out for dinner, they expect good food and smooth service–rarely are they there to make new friends. Waiting staff should tend to the needs of the diner, and stay attentive to their behaviour and body language.
"Never remove a plate full of food without asking what went wrong," advises Bushel. "Obviously something went wrong."
Waiters are often the front of house staff that take the most flak. They're on the front line of customer complaints, and any seasoned waiter no doubt has a personal trove of horror stories involving indignant (or just plain rude) diners.

For that reason, waiters need to have a thick skin, and good emotional control. They need to have effortless tact and an ability to handle angry or eccentric customers with grace.
Bar manager/bartender
A bar manager is responsible for the running of your restaurant's bar. That includes responsibilities such as:
Controlling stock levels on both alcoholic and non-alcoholic beverages

Negotiating supplier contracts

Holding the appropriate licenses

Dealing with drunken guests

Supervising other bartenders
What makes good bar staff?
Bar staffs' skill set sets them apart from other front of house staff. A bartender must not only possess basic bar skills (slicing limes, pulling pints etc.), they must also have a detailed knowledge of the composition of different long and short drinks.

An experienced bar manager has an extensive repertoire of handy bar tricks, and impart from onto the colleagues they supervise.
The fact that bar staffs' work is done in the gaze of the customer means they should always exude an image of professionalism and work with flair and dynamism. They should also possess some knowledge of basic bar management.
Busser
Bussers are the unsung heroes of your restaurant's front of house staff. Their role is often seen as minor. Like all front of house staff, however, they play a part that the whole operation would fall apart without.

Bussers are largely responsible for clearing plates from a customer's tables when they've finished their meals, bringing them to the back of the house to be cleaned. It is perhaps the least glamorous of all other front of house jobs, but it is hardly the least important.
What makes a good busser?
A good busser is attentive. They don't take customer's plates away until everyone is finished, which requires a balance which sets them up to be great waiters, which they most often go on to become.

Despite their somewhat menial positions, bussers should be well presented and have enough knowledge of the ins and outs of the establishments to answer any basic questions customers may have.
Front of house staff are biggest asset to your business
The UK restaurant industry is a vibrant place, unafraid of the new and different, of simply having fun. Great restaurants will always need skilled and motivated front of house staff.

Despite this, we tend to focus our admiration on what goes on back of house–on celebrity chefs–without giving waiters, bartenders, maitre d's and bussers their due.

We hope this article has helped you appreciate the importance of a solid front of house team in your restaurant, and how they can serve as a driver of success for your restaurant.
Want to know how to manage your front of house staff through effective ePOS technology? Let's talk.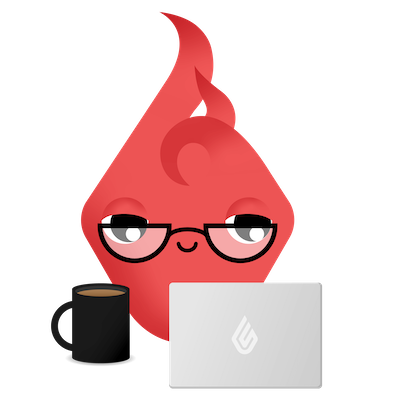 News you care about. Tips you can use.
Everything your business needs to grow, delivered straight to your inbox.