We all wish running a bar was like an endless scene from Cocktail. In reality, however, there's a lot of graft that goes into it.

But never fear, faithful bar manager, we live in a time where digital technology makes our lives easier, and frees us up to refine our mixology skills (you'll be at Tom Cruise's level in no time).

In this post, we'll guide you through how you can manage a bar through a single, one-stop platform to manage inventory, and make better use of your business data.

Let's dive in!
1) Stay on top of inventory levels
Inventory is one of the most important aspects of running a bar. When you're able to accurately track your stock, you can better protect your profit margins by avoiding overstocking, and ensure that you're making maximum revenue from the inventory you have.

Are you still using an excel sheet or even a pen and paper to track your inventory? You might have noticed by now that these are time consuming and error prone methods on stock control.

Modern bar ePOS systems make for a much faster and more accurate inventory management tool. They allow bar managers to upload and track inventory from an easy-to-navigate online back office where you can track liquor sales by the millimeter.

Lets say, for example, that the most popular cocktail at your bar is a Caipirinha. You can't make a Caipirinha without Cachaça, right?. You need a way to make sure you don't run out of this vital ingredient when you need it most.

Here's how ePOS inventory management can stop that from happening.
After uploading fifteen units (700ml bottles) of Cachaca to your ePOS's stock management platform, you create the menu item

Caipirinha

. You list its constituent ingredients into sub-units, and link the sub-units to their stock item (the fifteen units of Cachaca).

So for one Caipirinha, you use one sub-unit of Cachaca – which totals 50ml. Your current stock levels you make 210 Caipirinhas. That should be enough for the coming weekend.

Since this sub-unit is linked to the unit item in inventory, 50ml is subtracted from the total volume of Cachaca in stock each time you sell a Caipirinha.
Get notified when low on stock
So you've linked your menu items to their ingredients in your inventory. But how can you stay up to date with low inventory levels?

An advanced bar ePOS system will allow you to add certain 'rules' to inventory items, which trigger notification emails when a stock item goes below a predefined quantity. These rules can be configured in the ePOS back office. Here's how you do it in Lightspeed ePOS:
Go back to your fifteen units of Cachaca in the back office. How low can it go before you need to reorder? You might decide it's best to set a rule for when you only have enough to last you one more business day (around 5 units).

Before creating a rule, you can toggle whether or not the rule applies to all stock or not. In this case, we only select Cachaca.

Now you've selected the unit item, you enter the

number of units below which the rule will be applied for the chosen product—5 units

Now when the number of bottles reaches below five, you'll be notified and can reorder promptly!
Enhance bar management with Lightspeed ePOS
Read our pub and bar guide to find out what else Lightspeed can do for you
Da Terra manage their wine list with Lightspeed
Inventory management features from Lightspeed ePOS help Da Terra's staff track and manage wine usage for their pairing menu to the millimetre. They know exactly how much of each wine is used for each service and when they need to top up the cellar.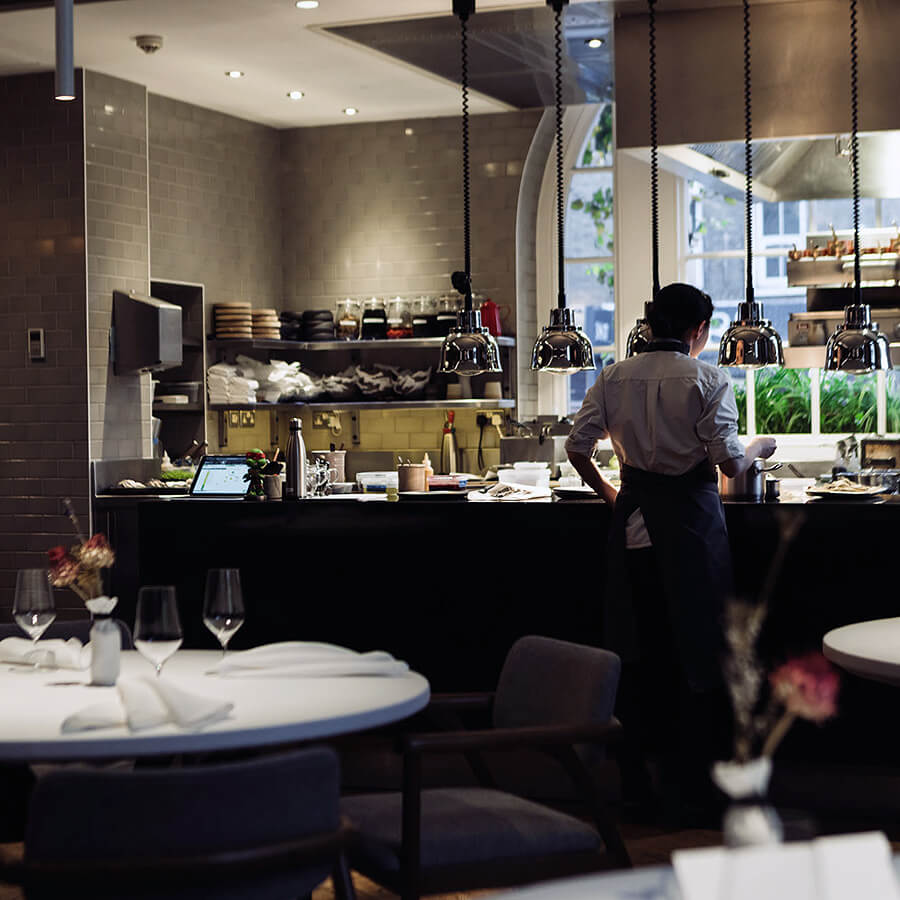 "Inventory management is straightforward with Lightspeed. We can see where we stand with what we've got and use inventory reports to see if we're going through too much, or not enough" says Charlie Lee, Da Terra's General Manager.

2) Make use of data insights
Today's bar ePOS systems come with an array of built-in reports. Grab valuable data about your bar, and turn it into insights to help you work smarter.
Say you wanted to figure out the impact discounted menu items had on gross revenue for the month of April. With Lightspeed, that information is readily available in the back-office business reporting section.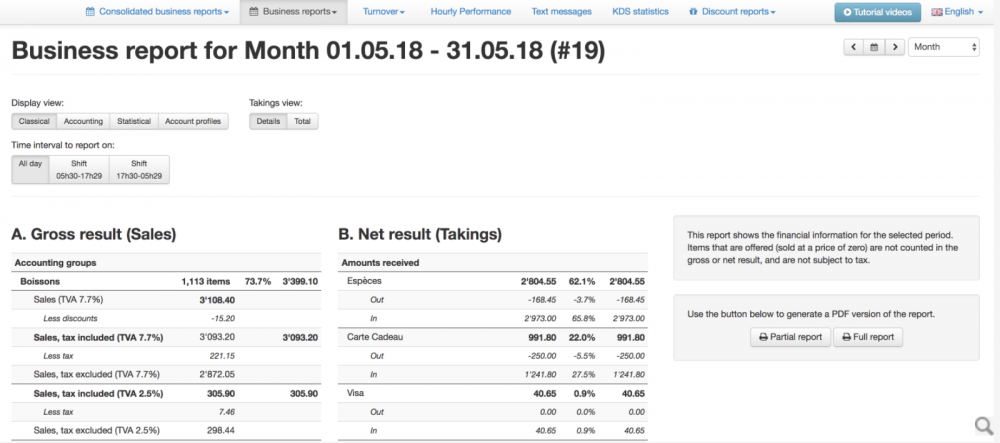 Or maybe you'd like more of a fine-grained look into which specific products generated the most revenue (you may want to justify ordering even more bottles of Cachaca).


With Product reports, you can get handy data like quantity sold and revenue generated on each of your products. Armed with that kind of data, you can work to make your business more profitable by reducing your cost of goods sold or adjusting your menu prices.
3) Train and manage staff more effectively
On top of running a bar, training new bar staff can cost you time and money. It takes time to settle into a new role, and a fast-paced bar environment can make for a steep learning curve.

In an industry with a historically high staff turnover rate, the ability to train new employees quickly is a must-have. For that reason, bar managers need an intuitive, one stop platform from which they can train staff .

Of course, not all your staff needs to access each aspect of your bar tech stack. On Lightspeed ePOS, for example, you can control employee permission which limits staff access to certain features. That way, you only need to teach them the essentials!
Lightspeed made training staff easier for Morty and Bob's

During their transition from humble pop-up to multi-location restaurant and bar Morty and Bob's struggled to recruit and retain good staff.


"Lightspeed understood immediately the challenges we were facing," says Seb, Morty and Bob's head of operations. "The Back Office is easy to use, and allows us to easily track our sales metrics and KPIs. That helped us stay on top of things during the transition."
Lightspeed also made training staff easier. "The sleek interface has reduced the amount of time between onboarding someone to getting them familiar with our workflow."
4) Track staff performance

Modern ePOS software can also be used to track staff performance. Below you can see how you can track performance per employee in the Lightspeed ePOS back office, including metrics like number of receipts, turnover and average ticket size.



This kind of oversight into how your staff are performing helps inform staffing decisions, allowing you to put your best staff on your busiest shifts, and cutting labour costs by investing in employees that bring in the most revenue.
5) Manage your bar's floor plan
Your bar staff may be heroes, but they're not superhuman. Keeping track of every single detail in your bar or pub can be a stressful job without the right tools. With a cloud-based ePOS, staff don't need to be everywhere at once to know what's going on.

Lightspeed's advanced floor plan management features help you control the floor, increase efficiency, avoid costly errors and maintain a high standard of customer service.

Floor plans can be customised within the ePOS to match the physical layout of your pub or bar. Once your physical bar interior is digitally represented, you'll be able to see which tables are occupied, which staff member is managing a table, and more.
In Lightspeed's floor plan view, staff can see who is managing a table, as well as who has access to other staff members' orders, and who doesn't.

The name tag shows green when the table is being managed by the staff member currently using the ePOS. If the name tag shows orange, it means the table is being managed by another member of staff but can be accessed by other staff members, provided they have the access.

If a name tag shows red this means that the table's order screen cannot be accessed by the user.

Managers can monitor which staff are serving which tables. The restriction on table access means that staff members cannot confuse each other's tables and make unnecessary mistakes.
Within the floor plan, you can use Filters to reveal specific information about different tables. Lightspeed lets you filter tables by the following:

Covers:

The total number of people seated at a table.

Total:

The total revenue generated by the table so far. This helps track revenue against time spent on the table. If revenue from a table is low, and guests exceed the average occupancy time for your restaurant—they can be moved along to make space for other guests.

Time:

See how long a table has been open and compare it to the average occupancy time of that table. If a table has been open shorter than average, a green bar will show below it on the floor plan. If it's been open longer than the average occupancy time, the bar will show red.

Status:

Check where a table is in its lifecycle. Status shows how many courses the table has ordered, as well as the course currently being prepared by the bar or kitchen

This allows staff to know why they're approaching a table, preventing unnecessary intrusion, and making the customer experience as smooth as possible.
Statuses include:-

Empty table

—the table is free and available.

Open table—o

rders have been assigned to the table.

Printed check

—the bill has been requested and a draft receipt printed.
Raise the bar with Lightspeed
We're entering a new era of hospitality, an era marked by data-driven decisions, performance management and greater automation.

With advanced ePOS tools for running a bar succcesfully, you can spend more time attending and adapting to ever-changing customer behaviour and expectations.

Want to know how else Lightspeed can prepare for the new era? Let's talk.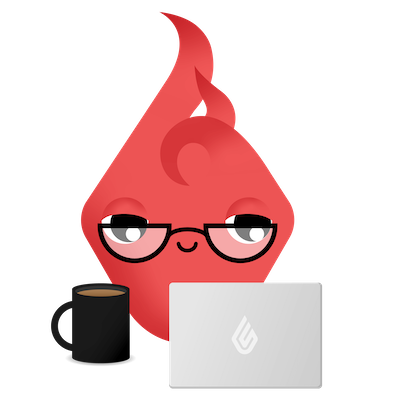 News you care about. Tips you can use.
Everything your business needs to grow, delivered straight to your inbox.