Wine lists are frequently treated as an afterthought in many restaurants. It's easy to overlook the kind of experience wine can create for your customers.

But a well-chosen wine can elevate a dish, or turn a normal evening into something special, romantic or unique.

On the flip side, the wrong wine can leave guests with a bad taste in their mouths—both figuratively and literally. It can be tricky to know exactly how to build a wine list.

But never fear, with this simple 10 step guide, we'll walk you through how to make a wine list that guests will come back for.
Follow our step-by-step guide on how to build a wine list for your venue.
1. Start with who you are

2. Find suppliers

3. Taste the wine

4. Keep it small, but perfectly formed

5. Have wines available by the glass

6. Make sure the menu makes guests feel empowered

7. Suggest pairings

8. Track usage with a wine inventory management system

9. Arrange your list by anything other than price

10. Test new additions to the list
1. Start with who you are
Your wine list should always reflect the ambience and personality of your restaurant. It makes no sense, for example, to serve mostly Chilean wine if your restaurant celebrates the cuisine of Central and Southern Italy.

Similarly, if your business operates with certain ethics or guidelines, your wine list should as well. A vegetarian restaurant, for instance, should always offer a range of vegetarian and vegan wines.

Humble Grape's wine list is heavily informed by its ethos of 'wine on the customer terms, not ours. In fact, they prefer to let customers get up and choose a wine that they think suits them.

"Going out for a glass of wine is very much experience-led, and we try to consider the experience customers want, not the experience they're forced to have," says Kevin Coatzee, Head of People and Operations at Humble Grape.

"We help guests make their own choice by providing a tactile experience. Instead of handing them the wine list right away, we encourage them to get up and explore our shelves. That makes the experience more enjoyable and personal."

Your wine list should be full of diversity and cater to a wide range of tastes. Explore different regions, grapes and styles, with a good balance of old and new world wines.

2. Find suppliers
It's often easier and more cost-effective to go with a big supplier, and for some places, this can be the smartest option.

But if the tone of your restaurant needs something more boutique, premium or unusual, working directly with vineyards could be the way to go. It'll make your list, and your guests' experience, feel more exclusive if it's built around labels they can't just find at their local off license.
"We go for quality in the bottle," says Kevin. "We don't deal in bulk produced wine. It has to be two things: high quality and environmentally friendly".
Humble Grape currently holds four-hundred lines of wine from sixteen producers, most of which are either organic or biodynamic. "While it may be easier to fill our shelves with mass-produced wines, that's just not what we're about."
"Our selection process is quite rigorous. We look for smaller, family-run vignettes who use sustainable techniques to grow their grapes."

Take trips to find unique wineries that have great wine and stories that fit with your own, invite reps to host regular wine tastings, and keep in touch with boutique wineries so you get first dibs on their special releases.

With producers from Slovenia to California, Humble Grape is never short of choice. Such a diverse supplier base has spared them some of the challenges of post-Brexit trade.
"We represent so many countries from all over the world. If there was an issue with us getting wines from France, Italy or Spain, then we could always look to the US, Chile, South Africa, New Zealand or Australia."
3. Taste the wine
This is a no-brainer. You, and everyone talking to customers, should have tasted the wines going on your list, so you can offer recommendations and advice.

Wine tasting is more than simply sipping and saying 'yay' or 'nay'. Tasting wine is a multisensory experience, as much about appearance, smell and texture as it is about taste.

Acquaint your staff with the fundamentals of wine-tasting. It will make them more informed and trustworthy when recommending wines.
Appearance
You can tell a lot about a wine by simply looking at it. Pour the wine into the glass, hold by the stem, tilt at a 45-degree angle and view against a bright and white background. When looking at the wine observe the following:
Colour—what's the hue and depth of intensity? What does this tell you about how the wine might taste? Whites can vary in colour from greyish-yellow to amber; rosés from light brown to raspberry pink; reds from copper to blackish red.

Clarity—This obviously depends on the type of wine, but a white, rose or sparkling wine should be brilliantly clear. Haze, blur or cloudiness is unacceptable and may signify contamination.

Viscosity and effervescence—Does the wine have body? Is it bubbly?
Smell
Most of a wines flavour is actually aroma, so learning to identify how a wine's smell is crucial. Smell can also help you identify if a wine is spoiled. Hold the glass to your nose and inhale deeply. If the wine has an unpleasant or vinegar smell it may be oxidised or cork contaminated.

Swirl the wine to release its less volatile aromas, then smell again immediately after swirling. Most aged wine smells of wood, spices or leather. Whereas most young wines smell of flowers of fruits. Other wine Aromas include:
Vegetal; fennel, rosemary, coffee beans, olives or artichokes, etc.

Chemical; metallic, old books, onion, burnt match, etc.

Earthy; clay, truffle, steel, rust, etc.

Animal; musky, gamey, cream, cheesy, etc.

Spicy; cinnamon, cloves, marzipan, nutmeg, etc.

Sweet; butterscotch, cocoa, vanilla, biscuit, etc.

Fruit; banana; melon; grapefruit, cranberry, etc.

Wood; almond, pecan, pencil shavings, sawdust, etc.

Fire; burnt toast, char, smoke, etc.
Texture
While holding the wine in the mouth, allow it to absorb air by moving it around. When the wine passes over the tongue it makes contact with the taste buds, which perceive the four fundamental flavours: bitter, acid, salty, sweet. The tongue will also responds physically to the wine's astringency. Take a sip of 10ml of wine. Taste the tannins by inhaling some air through your lips while the wine is still in your mouth

4. Keep it small, but perfectly formed
Unless your whole deal is that you have a really eclectic wine selection, aim for simplicity. Include too many wines on your list, and you're setting yourself up for an overstocked bar. Instead, aim to offer a full range with a couple of options in each category – some light whites, a few in-betweeners, a selection of reds, plus a rosé and sparkling. And don't forget a healthy mix of price points.
5. Have wines available by the glass
Guests may not always want to commit to buying a whole bottle, and if that's the only option they'll probably forego on wine altogether. Always include a couple of options that can be purchased by the glass, so you never miss out on a sale.

"At any given venue we'll have roughly 25 wines available by the glass, and that will differ by location." The ability to change wine lists quickly and easily means Humble Grape can keep delighting their guests with novel offerings.
"Changing the glass list often keeps things interesting. It keeps the team engaged and gives them creativity in terms of what they want to be offering."
"Plus, many locations share customers. People who visit our Fleet Street location after work will come to Battersea or Islington on the weekend. We want to ensure they get something different, that it's not just the same everywhere."
6. Make sure the menu makes guests feel empowered
Give guests all the info they need to make a considered choice – even (especially!) those who don't know much about wine. Include the name of the grape, style, region, and a short sentence or tasting notes.

"People often feel slightly intimidated by wine. They may feel pressured to select the right wine, or fear receiving judgement for their choices.
7. Suggest pairings
Pairing each wine with a food option may take some time, but it's worth it. It means diners don't have to trawl through your full list, which can be overwhelming. Make the decision-making process easy for your customers so they're confident that they're spending their money on the perfect combination. Suggested pairing can also help you upsell certain wines, and gives guests the feeling of a curated experience.
Sparkling (e.g. Champagne, Prosecco, Cava)

pairs with vegetables, soft cheese, hard cheese, starches, fish.

Dry white (e.g. Sauvignon Blanc, Gruener Veltliner, Pinot Grigio, Albarino)

pairs with vegetables, fish.

Sweet White (e.g. Malvasia, Moscato, Gewuerztraminer, Reisling)

pairs with soft cheese, hard cheese, cured meat, sweets

Rich white (e.g. Chardonnay. Roussanne, Marsanne, Vlognier)

—pairs with soft cheese, starches, rich fish & seafood, white meat

Light red (e.g. St. Laurent, Pinot Noir, Zwelgelt, Garnay)

—roasted vegetables, starches, rich fish & seafood, white meat, cured meat

Medium red (e.g. Tempranillo, Sangiovese, Zinfandel, Grenache, Merlot)

—Roasted vegetables, hard cheese, starches, white meat, red meat, cured meat

Bold red (e.g. Monastrell, Aglianico, Malbec, Syrah)

—hard cheese, starches, red meat, cured meat

Dessert (e.g. Port, Sherry)

—soft cheese, starches, cured meat, sweets
Price your menu and turn a profit with our Food Cost Calculator
Calculate your restaurant's food costs within seconds. Click below to download
Did you know? Lightspeed Restaurant has a handy feature that lets you pre-programme prompts to show to staff when certain menu items are ordered? This is a great way to remind staff to upsell and ensures they always pair the right wine with the right dish.
8. Track inventory with your point of sale
Inventory is one of the most important aspects of wine list management. When you're able to accurately track your stock, you can better protect your profit margins by avoiding overstocking, and ensuring that you're making the maximum revenue from the inventory you have.
Are you still using an excel sheet or even a pen and paper to track your inventory? You might have noticed by now that these are time-consuming and error-prone methods on stock control.
Modern bar ePOS systems make for a much faster and more accurate inventory management tool. They allow you to upload and track inventory from an easy-to-navigate online back office where you can track liquor sales by the millimeter.
Humble Grape integrate Lightspeed with Marketman to accurately track wine inventory across all their venues. Lightspeed then sends product-specific sales data to Marketman so they can track what's been sold.
"We can connect items in stock to a button on Lightspeed. We sell glasses of wine in units of 175ml. That unit is stored in our inventory management system and communicated with Lightspeed. When a waiter sells glass and taps the button, 175ml is removed from the total stock."
See our powerful one-stop platform in action
Lightspeed Restaurant is brimming with features to help ignite your potential
9. Arrange your list by anything other than price
Segmenting wines by price makes customers choose based on price – you want your customers to explore so they settle on one they'll really enjoy. A good approach is to group sparklings, rosés, whites and reds together, then within these groups, organise wines of similar grapes and styles together, with light flavours at the top and fuller ones down the bottom.
10. Test new additions to the list
If you're excited by a new wine, but it's a bit left field or expensive, start by offering it by the glass or offering tastings. This lets you collect feedback, and also gives you the chance to have deeper conversations with customers.
Pay attention to your wine list, and diners will too
The wine list is often an element that gets overlooked – it's treated as the garnish, rather than a critical part of a great night out. Put in a little extra effort (and drink a little extra wine) and your wine list will put a shine on your customer experience that will keep people coming back to spend – and drink – with you.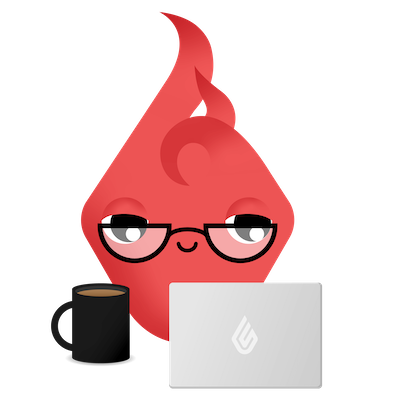 News you care about. Tips you can use.
Everything your business needs to grow, delivered straight to your inbox.