One day, Humble Grape's founder James Dawson began hosting private wine tastings in his living room. He was still working in the City at the time but was—and still is—driven by a passion for wine and a desire to make it more accessible to others.

And so the key concept behind Humble Grape was born. He set out on a mission to shed wine of its association with snobbery and elitism. Dawson wanted people to enjoy wine on 'their own terms'; unpretentiously, humbly.

As his knowledge of the wine world grew, Dawson started importing wines from a select few producers. Soon enough, it was clear to him that to truly realise his vision, his wine needed to be hand-sold, face-to-face by and to people who shared his fervour for quality wine.

He began a crowdfunding campaign in 2014 to open his first location. One year later, the first Humble Grape wine bar opened in Battersea Rise. It's since grown to five locations, the latest in Canary Wharf.

We spoke with Kevin Coatzee, Head of People and Operations at Humble Grape, to get to the heart of what it's all about. Here's what we learned.
Turning a passion into a business model

Humble Grape's business ethos informs almost every decision they make. From supply chain to customer service, they strive to make their wine sustainable, enjoyable and accessible.

"We go for quality in the bottle," says Kevin. "We don't deal in bulk produced wine. It has to be two things: high quality and environmentally friendly".

Humble Grape currently holds four-hundred lines of wine from sixteen producers, most of which are either organic or biodynamic. "While it may be easier to fill our shelves with mass-produced wines, that's just not what we're about."

"Our selection process is quite rigorous. We look for smaller, family-run vignettes who use sustainable techniques to grow their grapes."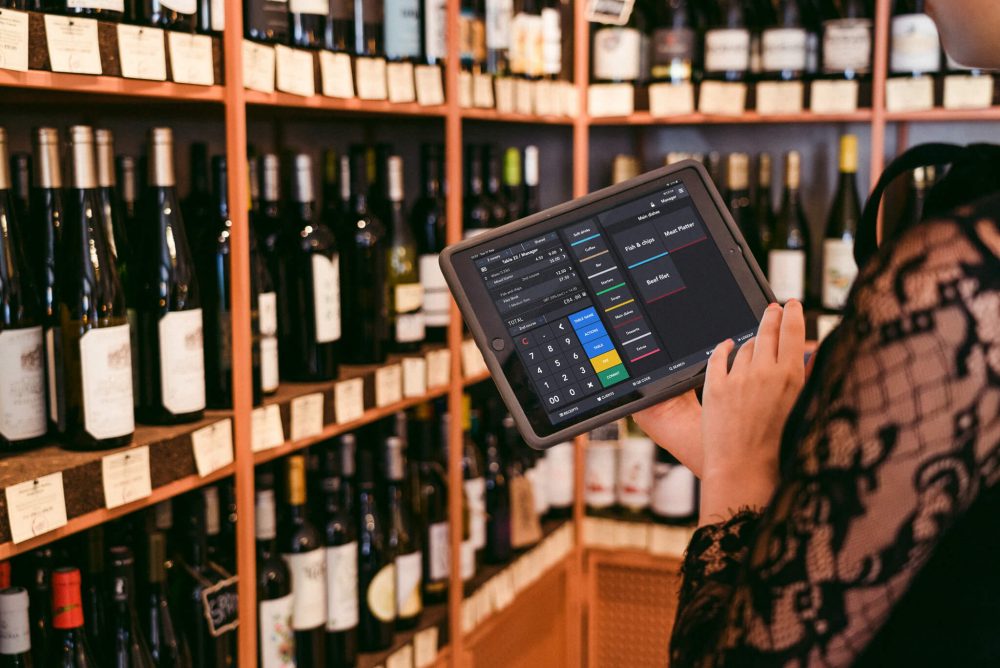 A broad range of variables goes into selecting producers and vintages. "Management will look at where the portfolio needs to change on a regular basis. They'll then do a sample selection based on both producers we reach out to and those that reach out to us. They weigh up variables like the quality of their wine and whether they align with our business ethos."

With producers from Slovenia to California, Humble Grape is never short of choice. Such a diverse supplier base has spared them some of the challenges of post-Brexit trade.

"We represent so many countries from all over the world. If there was an issue with us getting wines from France, Italy or Spain, then we could always look to the US, Chile, South Africa, New Zealand or Australia."
2021 Global State of the Hospitality Industry Report
Over 2,000 restaurant operators and guests share their views on restaurant technology, managing the labour shortage and how they envision the future of the hospitality industry.
But their ethos goes beyond suppliers and extends to their customers. "Our whole ethos is that it's wine on your terms, not ours."
"We like our teams to engage with customers and find out what they like. Going out for a glass of wine is very much experience-led, and we try to consider the experience customers want, not the experience they're forced to have."

"People often feel slightly intimidated by wine. They may feel pressured to select the right wine, or fear receiving judgement for their choices. We help guests make their own choice by providing a tactile experience. Instead of handing them the wine list right away, we encourage them to get up and explore our shelves. That makes the experience more enjoyable and personal.

Finding consistency in diversity with Lightspeed and Marketman
Aside from supply chain, one of Humble Grape's main business challenges is distributing and tracking inventory between their five locations.

"At any given venue we'll have roughly 25 wines available by the glass, and that will differ by location." The ability to change wine lists quickly and easily means they can keep delighting their guests with novel offerings.

"Changing the glass list often keeps things interesting. It keeps the team engaged and gives them creativity in terms of what they want to be offering."

"Plus, many locations share customers. People who visit our Fleet Street location after work will come to Battersea or Islington on the weekend. We want to ensure they get something different, that it's not just the same everywhere."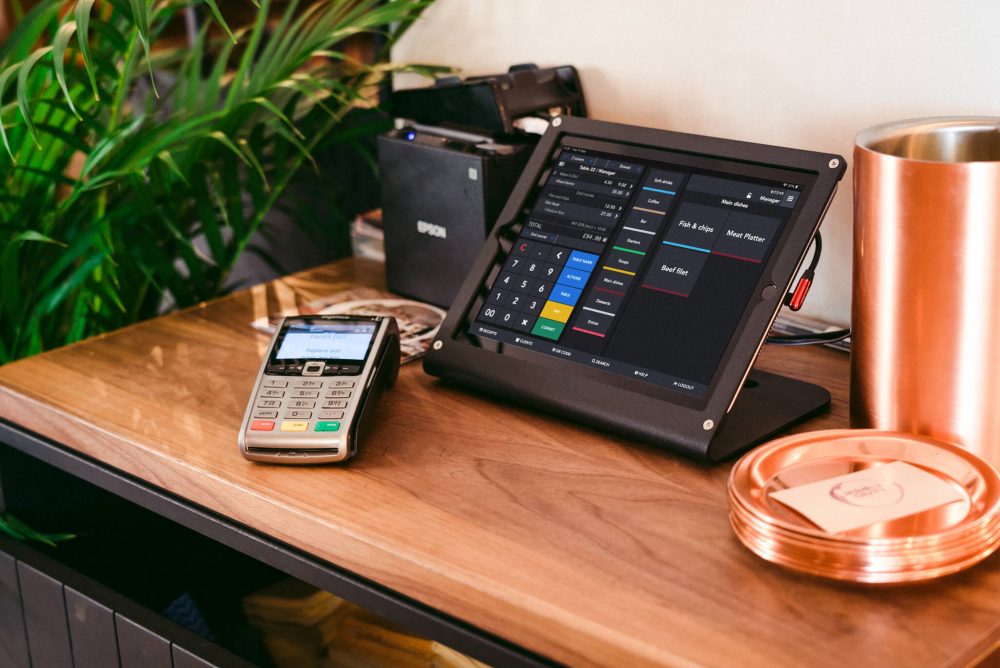 Humble Grape use Lightspeed Restaurant ePOS to update their glass list on a regular basis. They also integrate Lightspeed with the inventory management system Marketman to accurately track wine inventory across all their venues. Lightspeed then sends product-specific sales data to Marketman so they can track what's been sold.

"We can connect items in stock to a button on Lightspeed. We sell glasses of wine in units of 175ml. That unit is stored in our inventory management system and communicated with Lightspeed. When a waiter sells glass and taps the button, 175ml is removed from the total stock."
Tranform your operations with Lightspeed
Want to simplify, scale and ignite your potential? Find out what Lightspeed Restaurant ePOS can do for you.
Driving business with data"]

Buying wine can be a tricky process. Humble Grape often gives themselves a twelve to six-month head start, gauging with growers expected yields and quality of grape harvests. With such a drawn-out supply timeline, it's important for them to get data on what's selling and what's not.

"We like to look at reports because they tell a story," says Kevin. "We look into reports in the back office and view what's been sold over, say, a six month period. We can also look at how much stock is left after a certain period, then decide based on that if and when to restock and by how much."

Humble Grape also use an integration between Lightspeed ePOS and OpenTable to handle their table reservations. By linking the online platform to their ePOS floor plan, they hope to grab valuable data on their customers.

"We integrated OpenTable into our Lightspeed ePOS because we want to further enhance our customer experience," adds Kevin.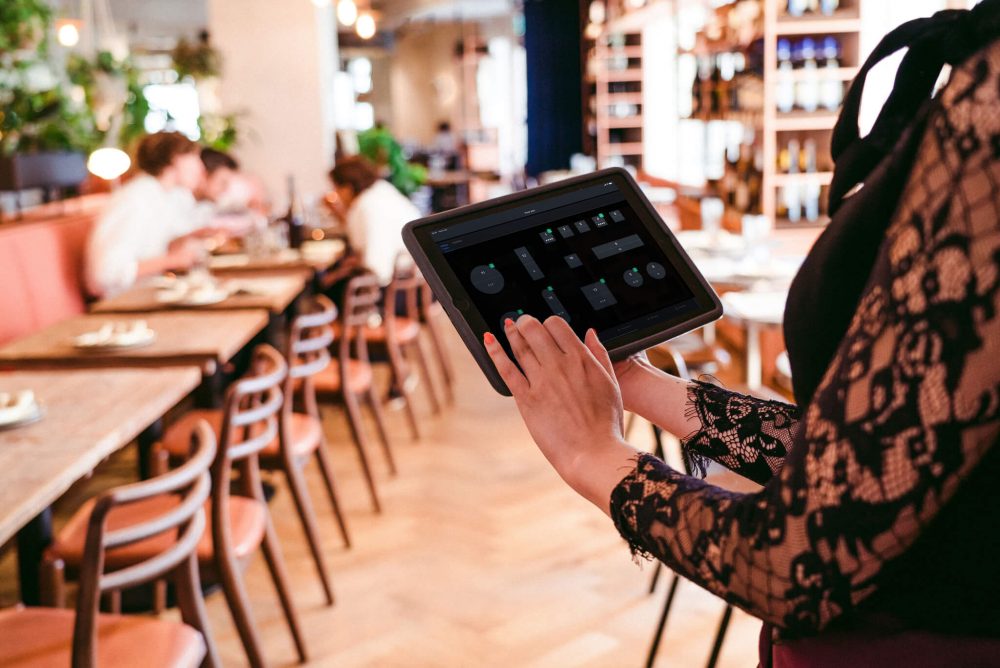 "For instance, when a customer reserves a table they give a name. OpenTable then transfers that data to Lightspeed and it shows up on the floor plan. Before the customer even arrives our waiters know their name—it's a small detail which can make a big difference to customer service."

What's more, the integration works two ways: Lightspeed supplies data on what wine's their customers have ordered on their last visit, or what dishes they order most often. That will allow Kevin and his team to tailor the experience to individual customers and upsell new products based on their individual tastes.

Humble Grape: growing with every glass
Humble Grape went from living-room tastings to multiple venues in just over a decade. What drove them was a passion for wine, and a willingness to adopt new technologies ignited their potential.

Want to do the same? Let's talk!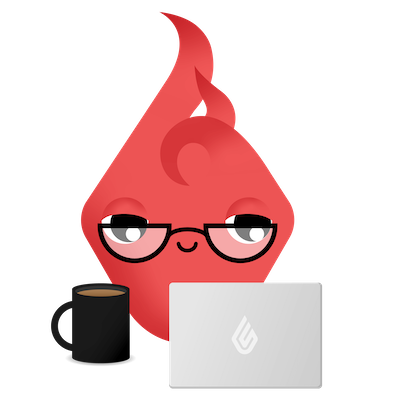 News you care about. Tips you can use.
Everything your business needs to grow, delivered straight to your inbox.