How can modern restaurants set themselves apart in a world saturated with dining choices? A good place to start is the guest journey.

Each step, from a guest's decision to eat at your restaurant to paying their meal, should run as smoothly as the last.

That's why Lightspeed Restaurant ePOS gives restaurateurs the tools to deliver attentive and high-quality customer service from the moment guests take a seat.

But what if you could nurture positive customer experiences right from the moment a guest decides to reserve a table from an online restaurant booking system?

What if you could tailor to walk-in guests' needs as soon they enter your restaurant?

Both of these are possible with the new integration between OpenTable and Lightspeed. In this blog post, we'll explore how the integration can help you:
Let's dive in!
Handle reservations and walk-ins with ease
Following the reopening of indoor hospitality in England on the 17th May, restaurants already using OpenTable saw a 97% increase in seated diners compared to the same day in 2019.

In other words, if there was ever a time to invest in a more robust reservation and table planning software—it's now.

OpenTable is one of the world's largest online networks for linking guests with their favourite restaurants. When integrated with Lightspeed Restaurant ePOS, you can:
Receive real time updates of reservations coming from OpenTable

Track existing OpenTable reservations and make changes to new ones.
To start using the integration between OpenTable and Lightspeed, you simply need to be signed up to both Lightspeed Restaurant (K Series) and OpenTable.
From there, you can accommodate bookings and assign tables and waiters from three types of guest:
Online reservations made directly through OpenTable

Reservations made from non-integrated methods e.g. phone

Walk-ins who haven't yet reserved a table
Reservations made through OpenTable
When a guest makes a reservation at your restaurant via the OpenTable mobile or web app, that reservation becomes immediately visible in the OpenTable Guest Center.

From the Guest Center users can add or modify notes about the reservation. For example, if it's someone's birthday or a VIP guest.
Reservations by non-integrated method
This flow is much the same as a reservation made directly through OpenTable, the only difference being that the guests make their reservation by text, phone call or some other more traditional means of restaurant reservation.

In these instances, staff manually enter the reservation into the OpenTable app. From there, the process is the same as outlined above.
Managing walk-ins with a waitlist
An integration between OpenTable and Lightspeed can also help you better manage walk-ins using the Opentable Guest Center app.
Say a party of four walks in on a bustling Friday night. Table turnover is high, meaning they can get a table but may have to wait twenty minutes or so

The restaurant manager clicks the

Waitlist

button in the OpenTable Guest Centre, selects

Party Size

, then a

Wait Time

of twenty minutes

The last step is to create a customer profile with a name, email and phone number, so staff can more easily identify the guests when it comes to seating them

Staff can track how long the walk-in guest has been waiting relative to the estimated wait time you assigned them
Make the most of data
Remember when we mentioned the different ways staff can accommodate bookings using the OpenTable Guest Center?

Part of the reservation process is creating a guest profile, from which your restaurants can draw valuable data like customers' names, phone numbers and email addresses.

This data gets shared back and forth between OpenTable and Lightspeed Restaurant ePOS to help you get to know your guests better and tailor experiences towards them.

For example, OpenTable shares reservation data with Lightspeed ePOS so that your restaurant can collate a detailed database of customer profiles.

Likewise, all check data from Lightspeed ePOS is shared with OpenTable, unlocking the true capabilities of the platform's reporting engine.

Armed with this data, you can:
Identify regulars to your restaurant

Send paperless receipts to customers' email addresses

Target customers for marketing and promotions

Track spend across your reservations

Identify menu favourites and engineer menus accordingly.
Manage tables in real time
You're probably well aware that table service can be a delicate process, one step out of place and things can go south very quickly.

Once your guests have been seated from OpenTable, you can track every point in their visit from your Lightspeed Restaurant ePOS floor plan.
Controlling the floor with Lightspeed
In the floor plan view, staff can see who is managing a table, as well as who has access to other staff members' orders, and who doesn't.
The name tag shows green when the table is being managed by the staff member currently using the ePOS. If the name tag shows orange, it means the table is being managed by another member of staff but can be accessed by other staff members, provided they have the access.
If a name tag shows red this means that the table's order screen cannot be accessed by the user.
Looking to upgrade your restaurant tech?
Lightspeed Restaurant ePOS provides your restaurant with tools for longevity. Download our free guide and learn how to build a more resilient business.
Managers can monitor which staff are waiting on which tables. The restriction means that staff members cannot confuse each other's tables and make unnecessary mistakes.
Within the floor plan, you can use Filters to reveal specific information about different tables. Lightspeed lets you filter tables by the following:
Covers: The total number of people seated at a table.

Total: The total revenue generated by the table so far. This helps track revenue against time spent on the table. If revenue from a table is low, and guests exceed the average occupancy time for your restaurant—they can be moved along to make space for other guests.

Time: See how long a table has been open and compare it to the average occupancy time of that table. If a table has been open longer than average, a green bar will show below it on the floor plan. If it's been open longer than the average occupancy time, the bar will show red.

Status: Check where a table is in its lifecycle. Status shows how many courses the table has ordered, as well as the course currently being prepared by the kitchen. This allows staff to know why they're approaching a table, preventing unnecessary intrusion, and making the customer experience as smooth as possible.
Mapping updates onto OpenTable
OpenTable and Lightspeed work in sync by mapping check data across both platforms. Menu categories can be mapped from Lightspeed to OpenTable, so when a check is updated in one, that change will be reflected in the other.

That way staff get a clear overview of service no matter what platform they're viewing the floor plan from.
Lightspeed and OpenTable: tools for a new era

The integration between Lightspeed and OpenTable reflects a bigger trend in hospitality as operators look to multiple channels to fill tables.

As the industry focuses on online and contactless solutions—advanced platforms that facilitate quality customer experience both online and off are quickly becoming must-haves.

Interested in what we can do for you? Let's talk.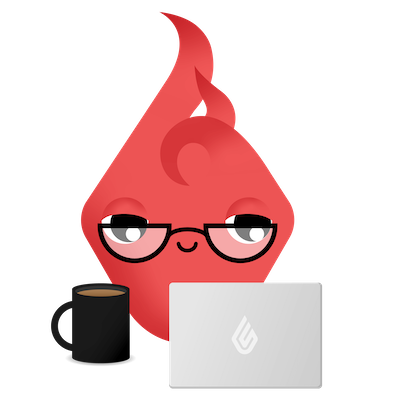 News you care about. Tips you can use.
Everything your business needs to grow, delivered straight to your inbox.