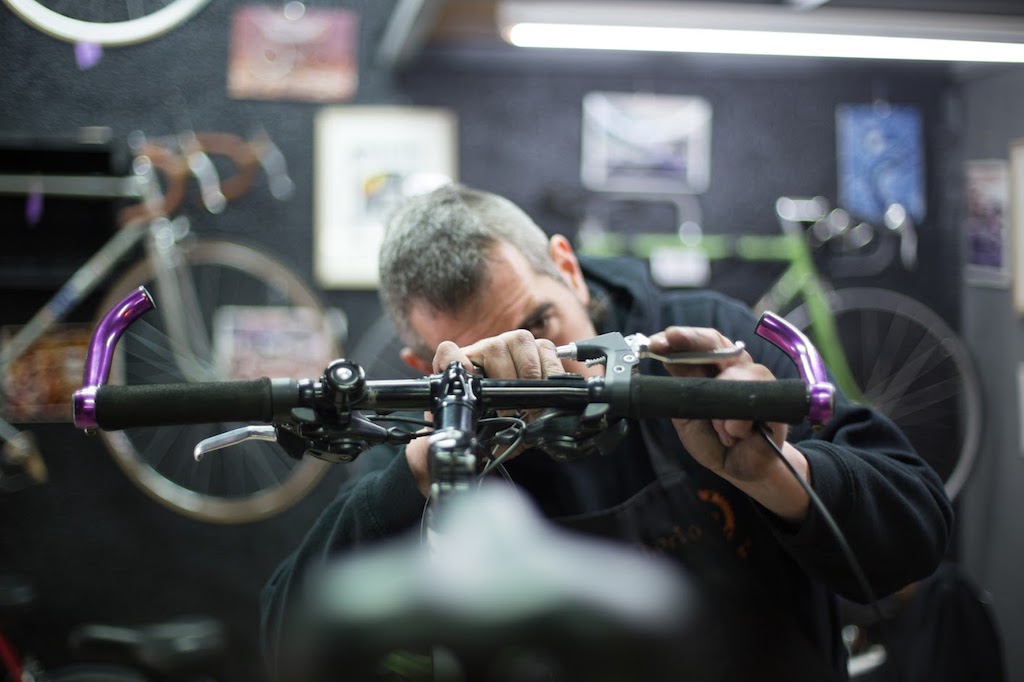 Few business sectors are changing as rapidly, or as profitably, as the cycling industry.
"Wait, what? How have I not heard about this?" Good question. There hasn't been this much disruption taking place on two wheels since the penny-farthing went out of style, so why aren't more people talking about it?
Well, actually they are. Just not necessarily in the United States. But more on that in a minute.
For American bike shops, this news should feel like Neosporin on a road rash. The market has been taking a well-documented beating since 2000, with smaller stores falling victim to fierce competition, tightening profit margins, and direct-to-consumer online bike brands.
If ever a slew of innovative opportunities was needed, now would be the time. And as luck would have it, they're here – provided you're able to recognize and adapt to them.
To help you do just that, the experts at Spinlister have put together an insightful look at the three biggest trends influencing the cycling industry today. Pay attention, because the disruptors you see here will likely play a critical role in determining the success of America's brick and mortar bike shops going forward.
Bike sharing and rentals
In February of 2017, Chinese bike sharing giant Ofo proved that "last mile" bike rentals – those designed to carry riders short distances to their final destinations – are a billion-dollar business. Yes, that's "billion" with a "b." And they're not alone. Rival companies Mobike and Bluegogo are raising hundreds of millions of dollars in a mad dash to take dockless bike rentals beyond Asia into countries like England, Australia, and the United States.
While on the surface this development would appear to stand in direct conflict with bike shop rental programs, the benefits are in fact threefold:
The more popular cycling becomes like a form of urban transportation, the more likely cities will be to invest in infrastructure. Just look at Paris, which dubbed 2017 "The Year of the Bike" in an effort to draw attention to mayor Anne Hidalgo's ambitious bike lane expansions. A rising tide, as they say, raises all boats.
Private bike-sharing firms, particularly foreign ones, have a way of galvanizing public support around local bike shops. In Cambridge and San Francisco, for example, early Chinese efforts to infiltrate the cycling scene have been met with staunch resistance.
With so much emphasis being placed on bike sharing schemes designed solely for one-way transportation, the market is left wide open for their natural counterpart: long-term and specialized bike rentals.
This last point will likely be of most interest to bike shops, as it marks the natural separation between riding for utility and riding for fun. With powerful rental software like Spinlister Pro and a diverse fleet that includes road bikes and MTBs, shops can be smartly positioned to catch those riders excited about urban cycling but uninterested in saddling up on a cumbersome 3-speed.
How do you best manage all of the inventory in your bike shop?
Read our POS buyer's guide for bike shops
Electric bikes
The increase in e-bike popularity over the past five years has been nothing short of remarkable. In European markets like France and Sweden, sales in 2016 alone jumped between 30% and 40% respectively. That pales in comparison to motorcycle-averse China, which has some 200 million electric bicycles on the road.
According to Navigant Research, the global e-bike market is expected to reach more than $24 billion in sales by 2025. Just to put that in some perspective, $24B is roughly four times the size of the entire US bike sale market in 2015. Insert audible gulp here.
With all of this excitement over electric bikes, you may be tempted to think the US is already well-saturated with suppliers; but you'd be wrong. Just last June, Bloomberg reported that the American market for e-bikes is "fragmented," and while sales remain positive they're still nowhere near the levels seen in other parts of the world.
This leaves the door open for US shops to get in early on the action. Plant your flag strategically and you may be able to establish yours as the neighborhood leader in electric bicycles. A lucrative prospect indeed.
Bicycle tourism
Though it doesn't enjoy nearly as much hype as either of the previous two items, bicycle tourism has steadily grown from a niche market into a booming global industry. If you'd like proof, look no further than this year's ITB Berlin. In March, the world's largest tourism trade fair placed bicycle tourism front and center, citing its focus on sustainability as the driving force behind its burgeoning popularity.
The phenomenon goes hand in hand with what industry expert Skift calls "Experiential Travel." Authenticity, adventure, and environmentalism are dominating the global tourism sector, and bicycling just so happens to encompass all three seamlessly. Nice.
To successfully implement bicycle tourism into a larger service portfolio, bike shops will have to consider a variety of factors including location (Do people want to tour here?), labor (Who's going to guide them?), and liability (What happens if something goes wrong?). It may be the most challenging of the three emerging trends to apply to your shop, but that certainly doesn't make it any less important.
Takeaways
While the climate for US bike shops as a whole remains turbulent in the near term, there are bright spots to be found. Understanding and adapting to the three most prominent trends in the industry (bike sharing, electric bikes, and bicycle tourism) could prove paramount in shoring up the stability and success of brick and mortar stores for the foreseeable future.
About Spinlister
Spinlister is the global leader in bike rental technology. Launched as a peer-to-peer bike sharing platform, their worldwide network has expanded to incorporate bike shops with the release of Spinlister Pro. This powerful Point of Rental solution includes a full suite of rental management tools, online and in-store bookings, as well as built-in financial protection for your rental fleet. Best of all, it can be seamlessly integrated with Lightspeed at the click of a button. Find out more at http://www.spinlister.com/bikeshop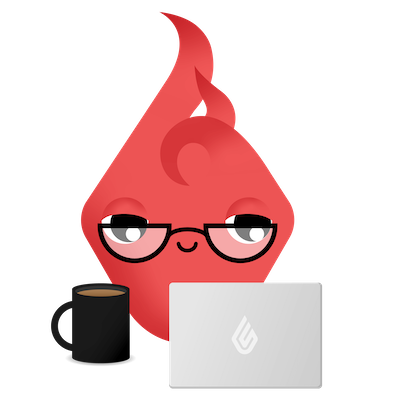 News you care about. Tips you can use.
Everything your business needs to grow, delivered straight to your inbox.